Politics, media doing damage to America's young adults
---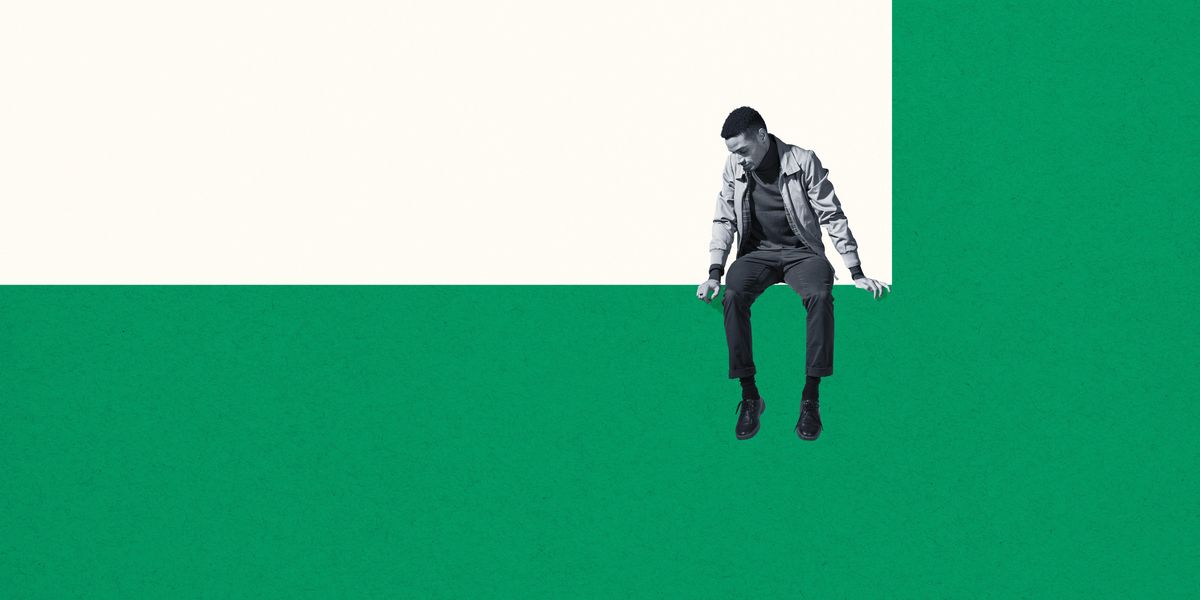 Klaus Vedfelt/Getty Images
Harvard's Kennedy School released its semi-annual survey of America's young adults Monday, and it reveals just how damaging the U.S. political atmosphere can be.

Nearly half of Americans ages 18-29 said their mental health has been negatively impacted by politics. About the same percentage said the same about the news media, and just over a third said social media had a negative impact.
This survey follows on the heels of a recently released study that found 48 percent of Americans ages 18-25 suffered from mental illness symptoms during the middle of 2021.
However, it turns out work and school are beneficial to mental health, with more than 40 percent of young adults saying that one or both of those aspects of life have had a positive impact on their mental health.
The study also looked at young adults' plans for the 2022 midterms and found that people expect to vote at the same record-breaking rate they did during the 2018 elections. However, Republicans are more likely to vote than Democrats.
Harvard's Institute of Politics polling director, John Della Volpe:
"While this is an off-year election; there's no evidence in this survey that young Americans are off the grid."
The Voting Rights Lab's weekly legislative tracker picked up some interesting news out of four states last week.
Arizona: The Senate passed a bill that would make it easier for felons to regain their right to vote.
Missouri: A poison pill was added to a bill that would expand early voting, likely dooming the bill. However, there may be an alternative measure that makes it through the Legislature.
Montana: Legislators opted not to schedule a special session to work on election security bills.
New Hampshire: Lawmakers moved closer to eliminating an alternative for voters who cannot provide an ID when casting a ballot.
Ask Joe
The Fulcrum's resident advice columnist and conflict resolution specialist, Joe Weston, is ready to answer your questions. Most recently, he addressed a reader's concerns about the best way to respond to defamation from a political opponent.
Do you need help exploring the best ways to transform tensions and bridge divides? Simply ask Joe. Submit your question by 7 pm ET Wednesday and you may see the answer published Friday.
Dennis Aftergut, co-counsel for Lawyers Defending American Democracy, pointed to Vladimir Putin's false claims about "de-nazifying" Ukraine in making his argument for standing up for the truth. If we allow big lies to go unchallenged – whether they concern authoritarian invasions of democratic nations or attempts to overturn a free and fair election – civil society will be put at risk.
As Nazi Minister of Propaganda Joseph Goebbels put it: "If you tell a lie big enough and keep repeating it, people will eventually come to believe it. … [T]he truth is the greatest enemy of the State."
Braver Angels brought together four conservatives to discuss the future of the movement, including the role of Donald Trump and how the right responds to the war in Ukraine.
Also in the news
Ron DeSantis signs bill to create Florida voter-fraud police force (The Guardian)
Maine is about to open party primaries to hundreds of thousands more voters (Bangor Daily News)
New election laws could create barriers for voters with disabilities (USA Today)
A Kansas judge rejected a GOP-drawn congressional map for violating Black voters' rights (KCUR)
Upcoming events (National Week of Conversation Edition)
NCoC Learning Circle - National Conference on Citizenship - April 26
Listen and Be Listened To! - Interfaith Youth Core - April 27
Talk to Connect: Building Better Communication - Living Room Conversations - April 28
Introduction to Dialogue Across Differences - Essential Partners - April 29