A Thursday primary to shake up the monotony of your week
---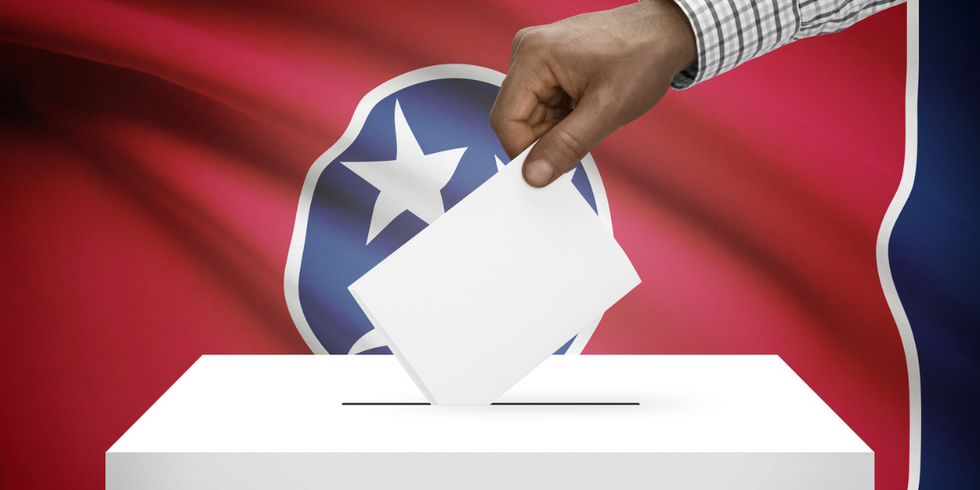 Tennesseans are headed to the polls today and many in the Nashville area will be voting in new districts thanks to new maps.
District 5, where the entire Nashville metropolitan area used to be housed, will now likely go to Republicans. The area was split into three different districts that watered down Democratic control of that part of the state.
The final part of Reya Kumar's series looking at states where legislative control is up for grabs features two states where Democratic strongholds could fold this fall.
In Colorado, Democrats have had trifecta control for 10 of the last 20 years, while Republicans have not controlled all three branches since 2004. Still, Republicans have a chance to flip at least one state legislative chamber during the midterms.
And in Maine, the Democratic majorities in both houses and the governor's seat are considered some of the most vulnerable to Republican gains this year.
Additional reading:
Part 1: Alaska, Connecticut and New Hampshire
Part 3: Michigan and Minnesota
Katie Fahey used Facebook to end partisan gerrymandering in Michigan in 2018. Using a ballot initiative - and grassroot people power - she changed politics in her home state. This first episode of the When the People Decide podcast tells her story and shows how it is part of a legacy of ballot initiatives dating back to the 1800s.
Justices Sonia Sotomayor and Amy Coney Barrett came together last week to chat about something they agree on: passion for civic education and civic duty.
The women talked about everything from family and ethics to bridging polarization in America and within the Supreme Court. Both justices divulged the regard and admiration they hold for one another, revealing that all the justices are close friends.
"I think finding ways to see people for who they are and not just for the opinions they hold helps bridge gaps and bridge differences," said Coney Barrett.
Trailblazing actress Nichelle Nichols, best known for her role as Star Trek's Lt. Uhura, died at 89. Nichols was a role model for many, including some NASA scientists.
NASA Administrator Bill Nelson remembered Nichols in a statement:
"Nichelle Nichols was a trailblazing actress, advocate and dear friend to NASA. At a time when Black women were seldom seen on screen, Nichelle's portrayal as Nyota Uhura on Star Trek held a mirror up to America that strengthened civil rights," said Administrator Bill Nelson. "Nichelle's advocacy transcended television and transformed NASA. After Apollo 11, Nichelle made it her mission to inspire women and people of color to join this agency, change the face of STEM and explore the cosmos. Nichelle's mission is NASA's mission. Today, as we work to send the first woman and first person of color to the Moon under Artemis, NASA is guided by the legacy of Nichelle Nichols."
Also in the news
Federal judge strikes down new Texas restrictions on voter registration - Houston Chronicle
Felon voting rights group critical of recent illegal voting allegations - WESH 2
To preserve women's reproductive rights, end gerrymandering - The Hill
Upcoming events
SLSV Deep Dive: Campus Vote Project's Legacy Initiative Insight's Brief - Students Learn, Students Vote Coalition - August 4
Opioid Lawsuits: Is This What Justice Looks Like? - Crossing Party Lines - August 7
STAR Voting Massachusetts Monthly Meeting
- Equal Vote - August 8