America's CEOs: Will the Sleeping Giant Wake Up?
News
---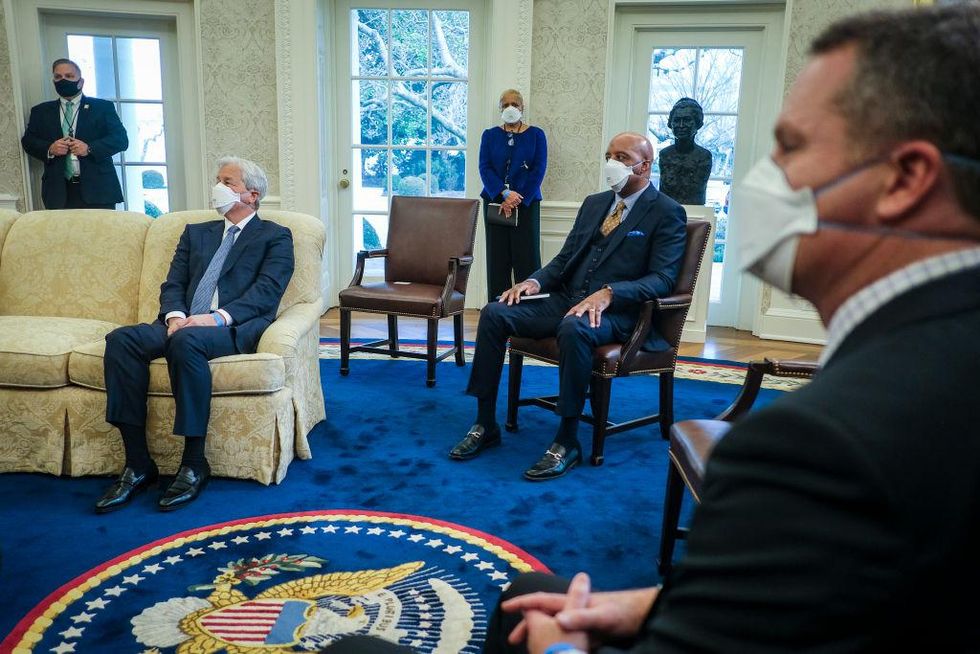 Eliza Newlin Carney
The nation's CEOs have possibly never had so much power to influence elections and how they are run, or so much pressure exerted on them over how to use it.
Americans now trust the business sector more than their own government, and corporate leaders have landed squarely in the middle of a high-stakes fight over voters' access to the polls. That struggle is playing out both in states and on Capitol Hill, where CEOs have faced increasingly urgent calls from the White House to back Democrats' election reform bills.
Debate
Business for America, a coalition of businesses promoting a stronger democracy, and the Niskanen Center collaborated to create a four-part series, Divided We Fall. The first part examines the threat to business and democracy.
The tangible benefits of a Congress made less sclerotic by longer term limits aren't easy to entertain when so many immediate election reform challenges command our attention writes Rick LaRue, a writer at Structure Matters. He is a former deputy director of the Eisenhower Institute and of the American Society of International Law.
Community
Join the Congressional Management Foundation's program that will unpack results from CMF's survey of national advocacy groups and the government relations professionals who represent them, and will examine advocacy strategies that groups primarily invest in, why, and how much those strategies influence congressional decisions.