Big Lie leads to big money
---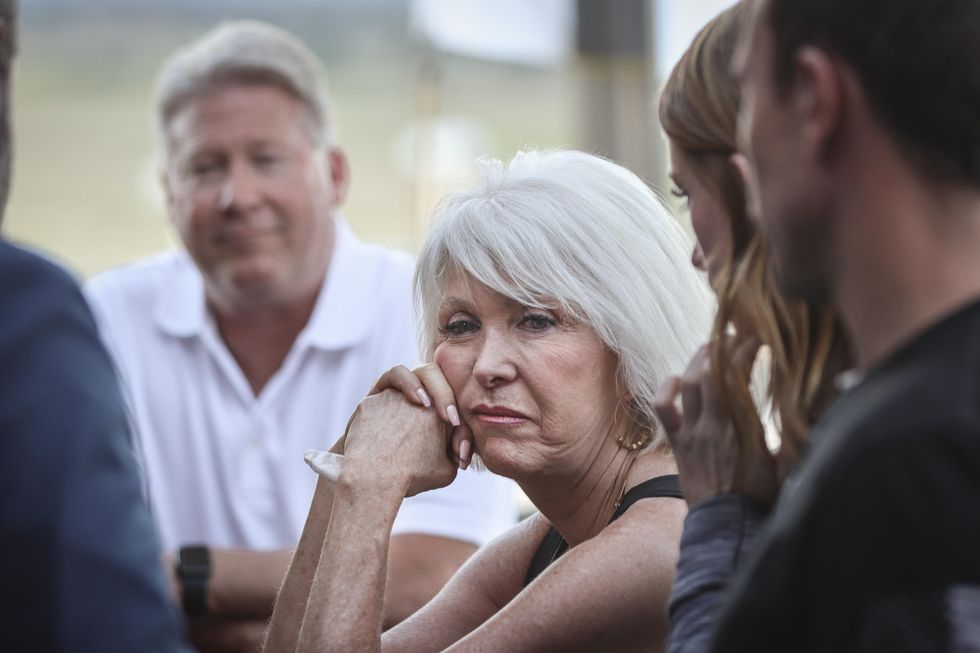 We all know that in recent years, more dollars have flowed in candidate war chests than ever before. But this year, donors have found an additional place to send their dollars: secretary of state campaigns.
According to the left-leaning Brennan Center, candidates running for the top election oversight job in battleground states are raising more money than ever, and most of it fueled by the "Big Lie."
Quick refresher: The "Big Lie" is short-hand for former President Donald Trump's ongoing, evidence-free claims that the 2020 election was stolen from him. Many on the right have echoed his claims, including candidates for office – even the office charged with running elections.
According to the Brennan Center's report, 22 candidates in the states analyzed (including a dozen who deny the election results) have collectively raised more than $16 million, more than double the dollars raised at the same point in 2018.
Some notable numbers from individual states:
The biggest increase was found in Nevada, where fundraising for secretary of state candidates jumped more than five times, to $2.6 million.
While just $218,000 has been raised by candidates in Wisconsin, that's still about 12 times the amount raised in 2018. (The secretary of state doesn't have the same power in Wisconsin, but Republicans want to change that.)
The past week has seen U.S. officials take steps to shore up democracy abroad, even though little has been done to reverse the slide at home.
Speaker Nancy Pelosi's trip to Taiwan has drawn praise from both Republicans and Democrats, even though it went against decades of political habits. (Pelosi was the highest-ranking U.S. official to visit Taiwan in 25 years).
The Pentagon committed another $1 billion worth of military equipment to Ukraine and that nation's efforts to fight off Russian invaders. That brought the total to $9 billion – so far.
But studies from the Freedom Forum and Economist Intelligence Unit don't have a lot of positive things to say about democracy in the United States.
Perhaps passage of the Electoral Count Act could start to reverse the downward trend.
Additional reading: Ukrainian artists defend homeland
A true debate should be civil and focus on the question at hand. Too often, so-called debates are nothing but an exercise in scoring political points while sticking to talking points.
But the folks at Braver Angels want to have a legit discussion about gun policy. The people on one side say we should get rid of all guns. On the opposite side, people claim guns in the hands of honest citizens are the best prevention of violence. And of course there are options in the middle.
Also in the news
What Republicans and Democrats are focusing on for midterm elections (PBS NewsHour)
What If Democrats — Or Republicans — Had Won Every Redistricting Battle? (FiveThirtyEight)
31 states do not limit who can purchase voter file data (Ballotpedia)
400 million voting records show persistent gaps in voter turnout by race, age, and political affiliation (Phys.org)
Appeals Court Will Decide Whether You Can Pass Water and Food to People in Line to Vote (Flagler Live)
Upcoming events
National Debate: Free Speech on College Campuses - Braver Angels - Aug. 10
Democracy at Risk? Our Hopes and Fears for America - Crossing Party Lines - Aug. 14
Addressing Gun Violence In Public Spaces - American Public Square - Aug. 17
Student Leadership through Civics Learning: Implementing Particpatory Budgeting in Your School - Participatory Budgeting Project - Aug. 18