Can Congress be fixed? Capitol Hill insiders think so.
---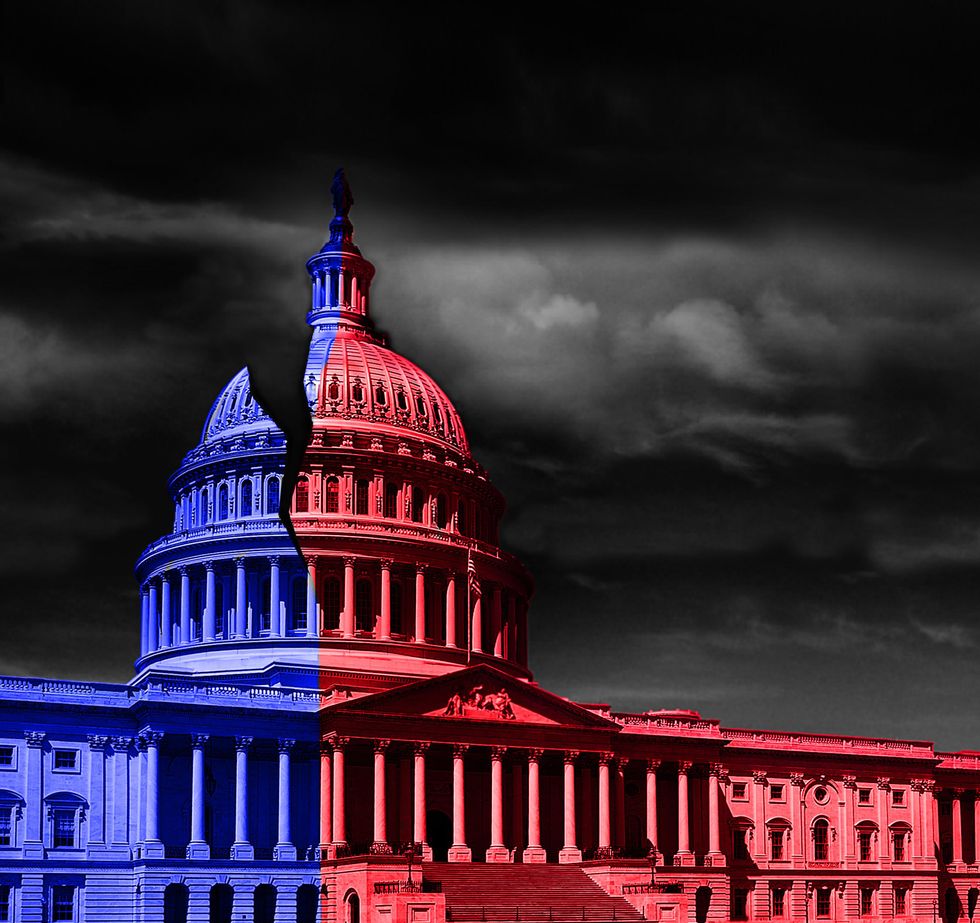 zimmytws/Getty Images
American's opinion of Congress continues to sink ever lower, and even those who have dedicated years of their lives to staffing the legislative branch think the place is broken. But staff "institutionalists" – the aides who take the work of Congress seriously and have dedicated themselves to public service – think Capitol Hill can be salvaged.
All it will take is a healthy dose of civility, some bipartisan deal-making, and investment in institutional infrastructure. No big deal.
The Congressional Management Foundation and the Partnership for Public Service, which released the "State of the Congress 2022" last week, think it can be done.
"I think there are some guideposts embedded in this report that will give current and future reformers both inside and outside the institution ideas and a bit of a roadmap on how to improve the Congress," CMF President Brad Fitch told The Fulcrum's Kristin Shiuey.
Among the areas of concern:
Just 24 percent of the "congressional exemplars" surveyed believe Capitol Hill "currently functions as a democratic legislature should."
Two-thirds of Democrats and slightly more than half of Republicans "strongly agree" that polarization is likely to kill even noncontroversial legislation.
Only percent said they are "very satisfied" with the levels of civility and bipartisanship in Congress.
One bright spot has been the ongoing work of the bipartisan committee making recommendations to improve House operations.
The Voting Rights Lab's latest update for The Fulcrum includes some mixed news out of Arizona, where Gov. Doug Ducey signed one bill that makes it more likely voters' registrations get canceled, but another that enables people to track the status of their mailed ballots.
Elsewhere around the country last week:
Pennsylvania moved one step closer to offering voters a ballot measure to change the voter ID rules.
The Wisconsin Supreme Court banned the use of drop boxes.
Florida appointed someone to lead the brand new office devoted to investigating election crimes.
Your take: Major power shifts
Globally, we are seeing seismic shifts in power-grabbing and power-sharing. In the U.K., Boris Johnson resigned from his role of prime minister. In Sri Lanka, the top two officials agreed to step down after protesters broke into their palaces.
Is a major power shift possible in the United States? What might a peaceful, but momentous, shift look like? Would it be desirable? Do you think we're close to one happening?
Please send your take to The Fulcrum's Debilyn Molineaux by 7 p.m. ET on Wednesday. We will publish select responses Friday.
Julie Brogan, a volunteer attorney for the campaign finance reformers at American Promise, is wrapping up a year in France, where she has noticed a distinct difference between the French and American systems for funding elections: The French place limits on campaign spending and fundraising.
Over the past 40 years, while France and other democracies in Western Europe have adopted stricter campaign spending limits, the U.S. Supreme Court has taken America in the opposite direction by severely limiting lawmakers' ability to set such limits. The court's rationale is that money is speech and limits on money in our democracy, for any reason other than to prevent the crime of bribery, violate the First Amendment's free speech clause. When I read the Sarkozy story alongside images of citizens exercising their free speech rights on the streets of Paris, I saw just how wrong the Supreme Court is on this issue.
Also in the news
Capitol attack panel to examine role of far-right groups in January 6 violence (The Guardian)
Here's how the Supreme Court's decision in a major election case could affect voting in 2024 (USA Today)
Massachusetts' Highest Court Upholds New Mail-In Voting Law (NBC10 Boston)
Michigan activists push for ballot initiative to expand voting access (The Washington Post)
Bill Barr subpoenaed in Dominion's defamation suit against Fox News (Axios)
Putting the Public Back in Public Service (The New York Times)
Upcoming events
Unpacking Court Reform: How to Ensure a Strong Judiciary - R Street - July 12
My Body My Choice: An Ongoing Conversation - The Great Reset - July 12
Briefing on Recent FixUS Patriotism Poll Results - Committee for a Responsible Federal Budget - July 14
Briefing- Recall Report
- Ballotpedia - July 14