Cross-party voting & civic heroes
In an effort to stay connected with our readers and share a variety of our original content, we hope you enjoy the latest edition of The Fulcrum's Pop Culture Friday newsletter. The new weekly newsletter shares a recent item from The Fulcrum's coverage of the intersection of pop culture, democracy, and bipartisanship, as well as our regular Ask Joe column or Your Take feature, where we share our readers' opinions on various trending topics and news items.
---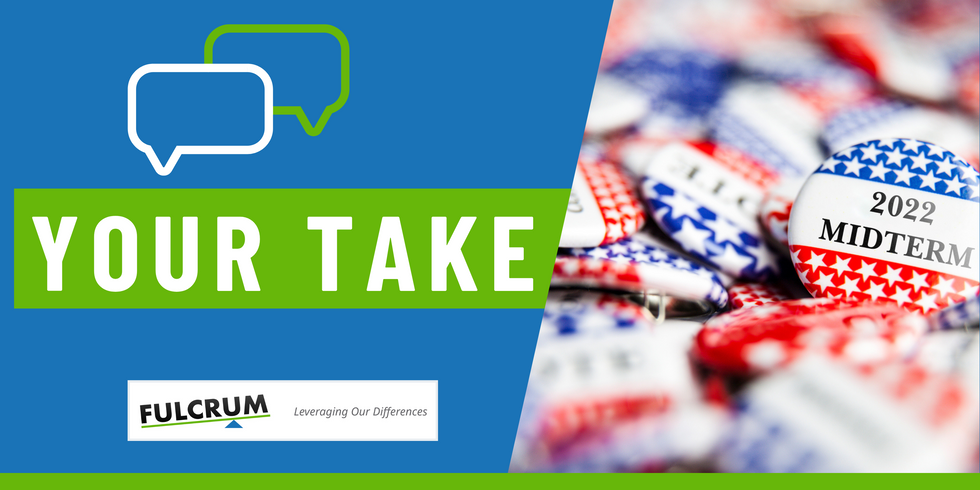 We asked for your take on cross-party voting – when do you vote party line? And when might you mix your vote? Our take is that cross-party voting is a signal that more and more Americans are putting country before party. And yet, some people believe loyalty to their political party is the best solution – and the patriotic one.
Here's what you shared with us. Responses have been edited for length and clarity.
More Your Takes from The Fulcrum:
Your Take: Increasing voter turnout
In celebration of The Village Square's determination this year to celebrate what's working and worth emulating (in a world in which so much seems broken), God Squad kicks off their 13th season thinking about our fellow humans who have behaved heroically during these challenging times.
But—beware—one person's hero might be the other's villain in these divisive "us or them" times. If we can't agree, we'll imagine what a hero might look like, and ask—might it fall to us to save ourselves?
More from The Village Square:
Podcast: How to have better political conversations OR ending this zombie apocalypse
Podcast: Race to truth with Neil Phillips
Podcast: The decline of moral community and the rise of public corruption