Deadlines don't matter when it comes to federal spending bills
---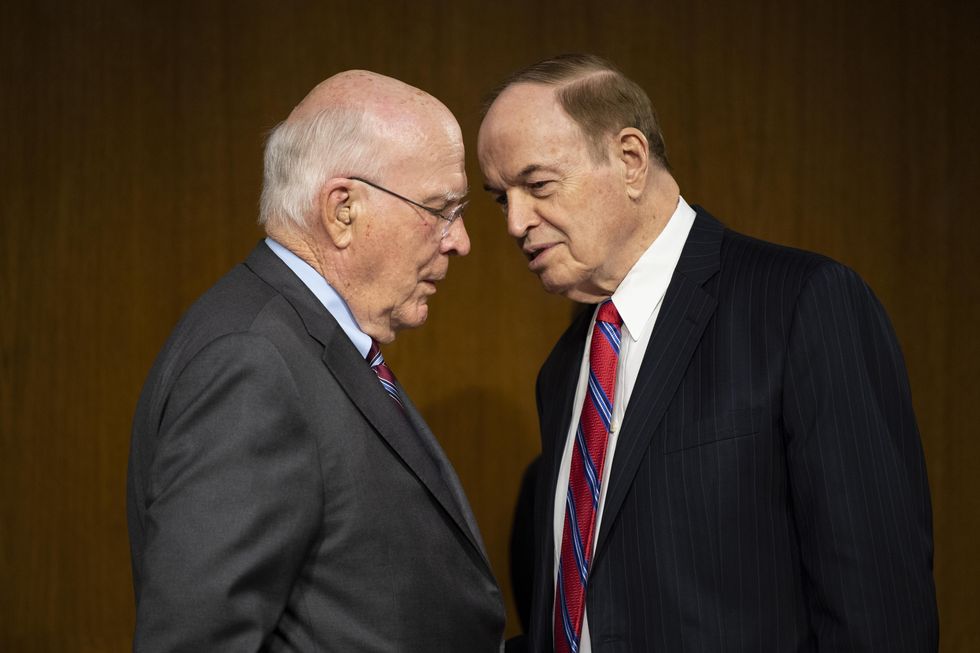 The elections don't signify the end of a congressional session. If anything, they mark the beginning of a frenzied period of legislating when lawmakers try to wrap up important bills before the session ends. And every year, that agenda includes the bill(s) covering a significant portion of federal spending – this year being no different.
In the 50 years since the creation of the current budget and appropriations process, Congress has only completed the legislation in time of the Oct. 1 start of the fiscal year three times. In nearly every year, lawmakers have to pass what are known as "continuing resolutions" to keep the government operating unless they can wrap it all up, usually in an "omnibus" bill that crams together as many as 12 smaller bills.
"The failure of Congress to pass individual appropriations spending bills is the result of the overall Congressional budget process being broken and routinely ignored," said Michael Murphy, chief of staff for the Committee for a Responsible Federal Budget, who pinned much of the blame – at least in recent years – on the polarized nature of Congress.
Often those omnibus bills become vehicles for squeezing in other, unrelated measures. For example, this year's spending bill may end up including reforms to the Electoral Count Act designed to head off another situation like the Jan. 6, 2021 insurrection.
Lawmakers in Ohio are also busy at the end of the year. On Monday, a committee within the state House of Representatives approved a bill that would restrict which forms of identification may be used for voting, limit the secretary of state's authority, bar the government from offering prepaid postage for mailed ballots and limit the number of ballots to one per county. The bill could get a floor vote as soon as today.
Elsewhere:
New York Gov. Kathy Hochul signed into law a measure that guarantees if a voter goes to the wrong precinct to cast a ballot, their vote would still count as long as it's done in the correct county and Assembly district.
Missouri lawmakers prefiled a bill for consideration in 2023 that would allow voters to fix, or "cure" error the envelopes used to mail in ballots.
Georgia officials are considering changes to the runoff system, including a possible switch to ranked-choice voting.
Collaboration is seen as a given in working life. Being part of a team means cooperating with others on all kinds of projects. But the reality is few of us learn how to collaborate. And when a collaboration fails it can leave such bad scars that the people involved never want to work together again.
With the stresses that have come with the Covid years – including the online workplace – many of us have found our collaboration skills tested to their limits.
This episode of "Let's Find Common Ground" features collaboration expert Deb Mashek, author of the forthcoming book "Collabor(hate): how to build incredible collaborative relationships at work (even if you'd rather work alone)," discussing her research on how to avoid disaster.
Also in the news
The Election Is Over. The Fight Over Voting Rules and Gerrymanders Isn't. (The New York Times)
Texas Republicans propose a Florida-style election police force as it tees up more changes to voting laws (NBC News)
Effect of Georgia's voting law unclear, despite high turnout (GPB News)
Don't vote for just one: Ranked choice voting is gaining ground (Stateline)
Upcoming events
Healing Conversations - Collaborative Solutions - Dec. 13
Unify Challenge - Unify America - Dec. 13
Healthy Conflict Conversation - Living Room Conversations - Dec. 13
Democracy Happy Hour - Fix Democracy First - Dec. 14
Your Congress - Civic Genius - Dec. 14