Democrats revive election reform with compromise bill, but filibuster still looms
News
---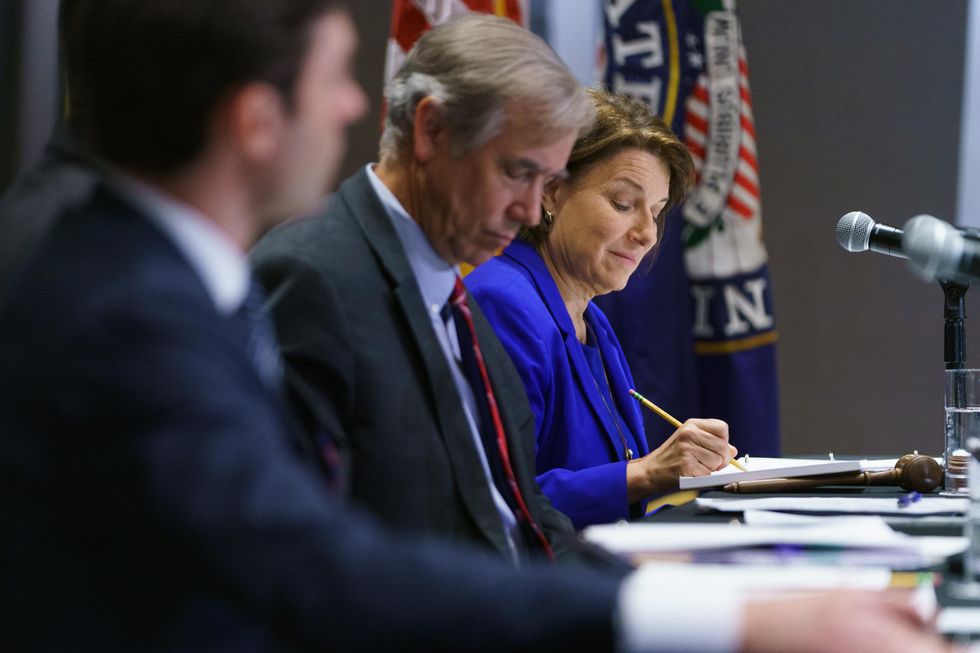 Sara Swann
After the For the People Act was blocked by a Republican filibuster in June, Senate Democrats began forging a new path forward for their voting and election reform priorities.

Amy Klobuchar of Minnesota and Joe Manchin of West Virginia, along with six other co-sponsors, unveiled Tuesday their compromise legislation, dubbed the Freedom to Vote Act. This pared-down bill includes many provisions from the For the People Act, while also incorporating earlier proposals from Manchin, who was the sole Democrat opposed to S. 1, as the original bill is also known.
With Manchin on board, this new election reform package will likely garner support from all 50 Democrats. However, without at least 10 Republican votes or a change in Senate rules, the legislation will face the same fate as the For the People Act.
Debate
In 2001, our leaders came together to sing "God Bless America" on the Capitol steps. We can only recreate that feeling if we recognize the humanity in one another, writes Pete Weichlein, the CEO of FMC: The Former Members of Congress Association.
In this episode of the How Do We Fix It podcast, Joy Mayer, director of the non-profit Trusting News, discusses the public's trust in the media. Only four in ten Americans say they have a lot of trust in the news media. That's a big problem for our democracy.
Community
Network for Responsible Public Policy is hosting a webinar on infrastructure. Infrastructure has been the bedrock to America's development, progress, and dreams. Roads to highways, dams, bridges, electric grids, railways and then airports and now internet and more. Can we learn from history, assess current needs, understand the economics and have a vision for our future?