Family values and societal results & transpartisanship and transformation
Welcome to The Fulcrum's daily weekday e-newsletter where insiders and outsiders to politics are informed, meet, talk, and act to repair our democracy and make it live and work in our everyday lives.
---
I attended a personal growth training program many years ago, and one maxim that stuck with me was this: "If you want to know what you are committed to, look at your results. Your results show what you are committed to."

In the context of personal growth, this was intended to propel people into taking responsibility for their own lives and stop making excuses for why they hadn't succeeded. I still use this maxim to look at my own life, especially when I'm unhappy or discontented about something. I have discovered that I'm more committed to eating what I want than to eating healthy, for instance. This allows me to clearly see my choices for what they are. I can satisfy that immediate desire for something sweet or I can choose carrots for my long-term health. I choose sweets most often.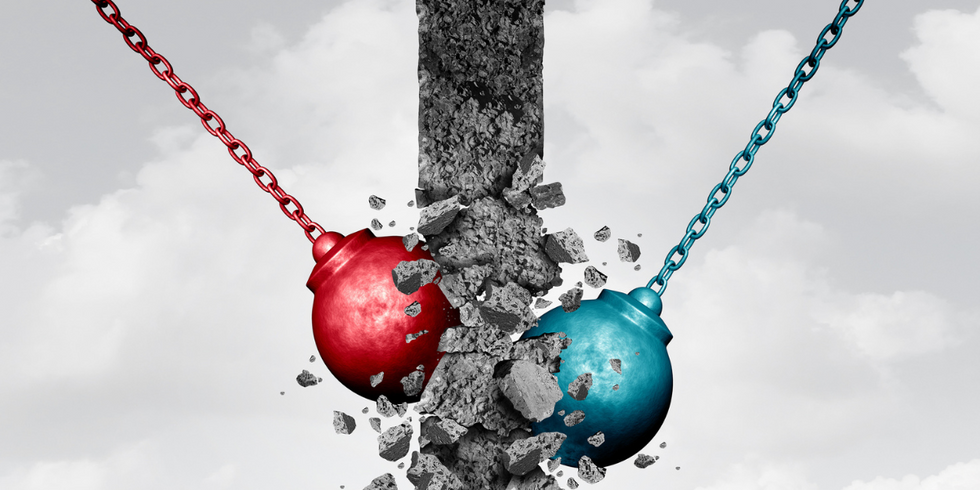 I believe we cannot get meaningful transpartisan action in groups of people to occur until our leaders give us a better role model. Our leaders are responsible for much of the discontent, followed by the media promoting and aggrandizing their comments. Calling each other names, looking for that "aha" moment, is grade school level taunting. It does nothing but entice others to feel entitled to continue the poor behavior.

To be transformative, it is said we need to shape a better future, create new values, reconcile tensions and dilemmas, and above all take responsibility. Many of our leaders instead steadfastly dwell on insulting, demeaning, and destroying those with whom they disagree. Furthermore, this is often the result of "being loyal to their party", in other words, "I am just doing my job" kind of attitude. Our leaders are supposed to be doing what is good for the country, not what is good for the egos of their party or top supporters.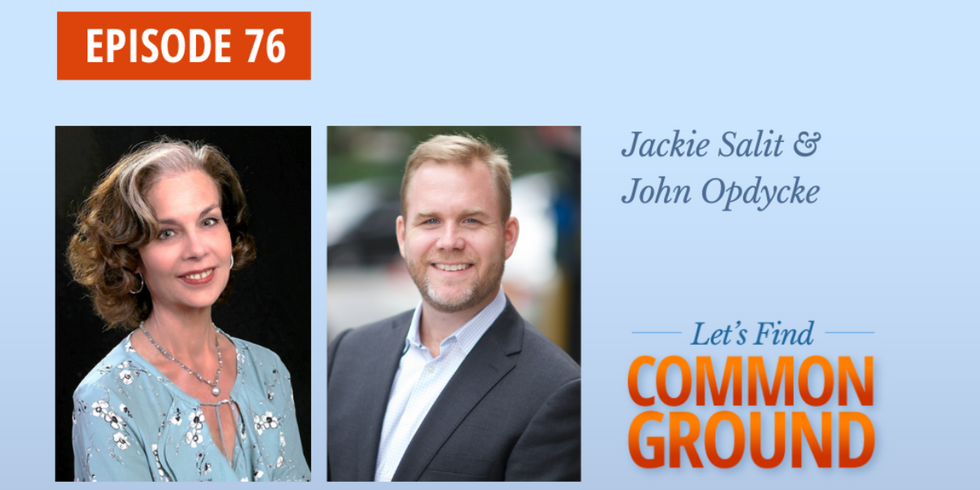 Independent voters make up more than 40 percent of the voting public. But you wouldn't know that from media coverage, which focuses almost exclusively on red versus blue. Independents are often overlooked or seen as wishy-washy, bending in the wind.
This episode's guests say that's a big misconception. In this show, we look at a group of voters, including many young people, that is making up a growing slice of the US population. Our guests are Jackie Salit and John Opdycke. Jackie is the author of Independents Rising and president of Independent Voting, an organization dedicated to bringing respect, recognition and reform to independent voters. John Opdycke is president of Open Primaries, which campaigns for primary elections in which every American can vote, not just Republicans or Democrats.