Get to know the candidates on your ballot
---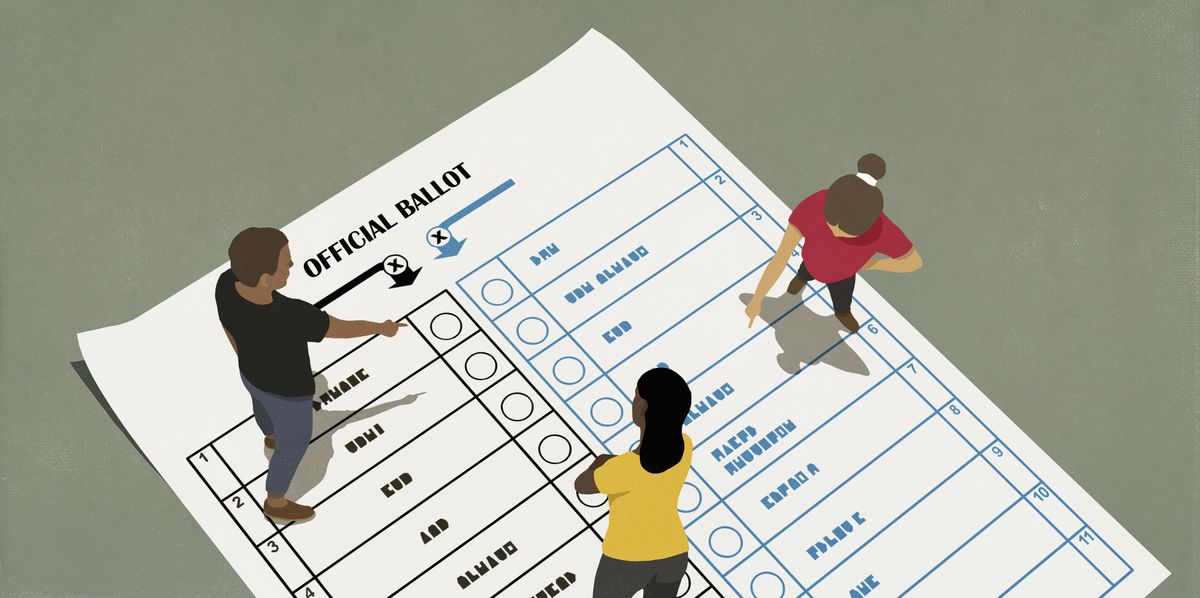 If you watch the NFL or the MLB playoffs (or TV in general), you probably know some of the latest political ads by heart. Many of them are full of disinformation and can do some serious damage to democracy. Candidates and political organizations keep using them because they are effective – but they may not tell you much about the candidates themselves.
And with one week left to vote, it's time to get serious about studying the people on your ballot beyond their party ID.
To that end, our own Kristin Shiuey has pulled together some nonpartisan resources that can help you make the decisions that will impact federal, state and local policymaking for years to come.
Don't just vote along party lines. Get educated about your ballot.
The Voting Rights Lab focused on events in Arizona and Nevada in its recap of last week's voting rights activity, with a ruling on armed surveillance of ballot drop boxes drawing the most notice.
Two separate lawsuits have been filed to prevent armed individuals from monitoring ballot drop boxes in Arizona. One judge denied the request on First Amendment grounds. While the judge handling the other case has not yet ruled, the defendants said they would stop the practice, with plaintiffs claiming it is a form of voter intimidation.
The Nevada Supreme Court ruled that officials in Nye County may not livestream the counting of ballots prior to Election Day. And back in Arizona, the attorney general and secretary of state are at odds of a hand count of all ballots in Cochise County.
Additional reading: Justice Department says 'vigilante ballot security efforts' in Arizona are likely illegal
If it's Halloween, it's time for politicians to include ghosts and goblins and ghouls in their rhetoric. It's an ageless formula for campaign season: The calendar nears Oct. 31 and out come all manner of menacing metaphors, mentions of masks and costumes, and a cacophony of cringeworthy Halloween language.
What have been the scariest Halloween mentions in politics? Which have been the silliest? And which Senate candidate said in an ad: "I'm not a witch"? C-SPAN'S "The Weekly" has all the answers for you.
Also in the news
Explainer: How new U.S. laws could trip up voters in the midterm elections (Reuters)
Ohio seeks to become the latest state to ban noncitizen voting (PBS)
Early voters lament high prices and disunity, yet vote for opposite sides (The Washington Post)
Lessons from pro-Trump election breaches across America (Axios)
Upcoming events
Conversation 101 - The Great Reset - Nov. 1
How Independent Voters Can Save American Democracy - Open Primaries - Nov. 1
Democracy Happy Hour - Fix Democracy First - Nov. 2
Preserving Democracy: Information Disorder and the 2022 Midterm Elections - 92nd Street Y - Nov. 3