Half dozen primaries coming your way today
---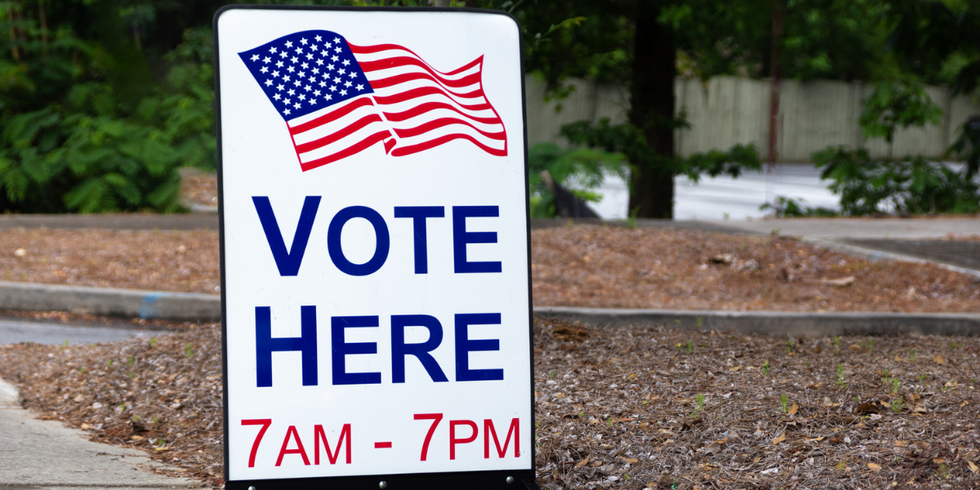 Six states are holding primary elections on Tuesday, with some big showdowns between candidates vying for important seats at both the federal and state level.
A few things to keep an eye on:
Kansas' early voting turnout is already up 246 percent from the 2018 midterm. Pay close attention to the impact this could have on a competitive U.S. Senate race.
Michigan's ballot has both parties listed, even though voters can only cast ballots with a single party's candidates. It's already causing confusion - including a number of ballots that have been rejected.
Ohio is running its second primary of the year thanks to challenges to its new maps. A federal court has cleared the maps after the Ohio Supreme Court nixed them.
Read more about the primaries and election law changes in Arizona, Kansas, Michigan, Missouri, Ohio and Washington.
Voting by mail has gotten easier in New Jersey thanks to a package of election bills signed by Gov. Phil Murphy. Mail-in ballots can now be counted before Election Day and voters can request their ballots online. They can also sign up for the permanent vote-by-mail list and make other changes to their registration online.
Elsewhere:
The 56,000 North Carolina residents who are on probation or parole due to felony convictions can start registering to vote on Wednesday.
In Georgia's six most populous counties, the registrations of over 25,000 voters have been challenged by other registered voters this year.
Four of Texas' 254 counties have randomly been selected for an election audit - and Harris County is on the list… again.
American voters are deeply dissatisfied with the government in Washington. They feel shut out of Congressional deliberations. On this episode of "How Do We Fix It", learn about a promising new initiative that helps engage citizens much more directly in the work of Congress and state legislatures.
Also in the news
Mark Finchem would take a wrecking ball to AZ elections - Arizona Daily Star
Strong majority of Iowans who regained voting rights cast ballots in 2020, data shows - The Gazette
Federal judge throws out second redistricting suit seeking new Va. House elections - Virginia Mercury
Upcoming events
Dialogic Classroom Workshop for Higher Ed - Essential Partners - August 3
Work Jam & Welcome - Better Ballot SC - August 3
Bridging The Great American Divide
- Climate One - August 3