Heads or tails? Two Midwestern legislatures are a coin toss
---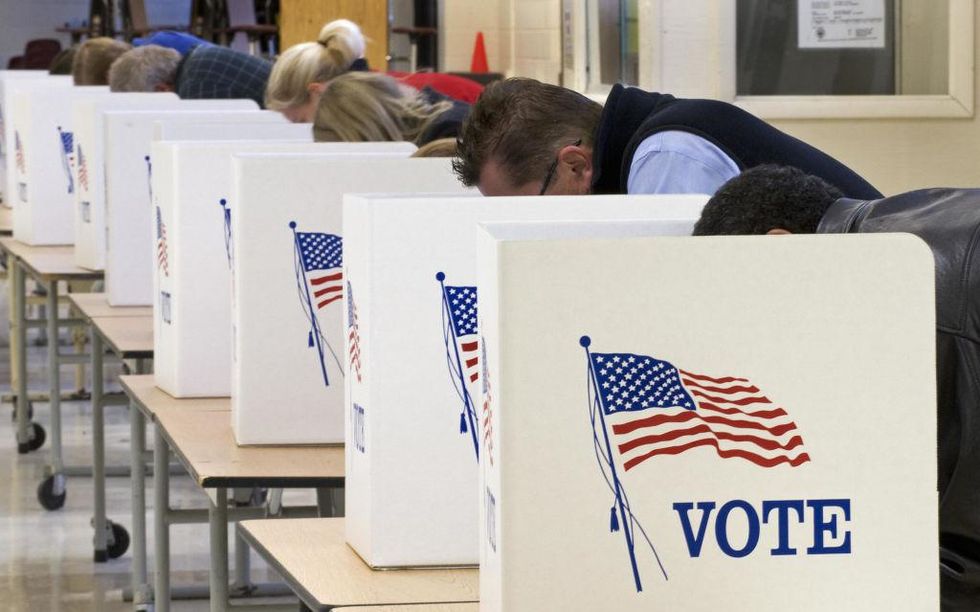 The third part of Reya Kumar's series looking at states where legislative control is up for grabs features two northern midwest states where anything could happen.
Michigan and Minnesota are rolling toward early August primaries and there's a lot at stake for Democrats and Republicans in the divided states.
Legislative stalemates have been the story in both locations thanks to Democratic governors with entirely or partially opposing state legislatures. However, both states are operating under new maps that could play a role in what the makeup of the state houses and senates end up being.
Michigan Democrats have a chance to flip both the House and the Senate, though Republican strongholds remain. And in Minnesota, where the houses are currently split, both parties have a chance of winning.
Additional reading:
Part 1: Alaska, Connecticut and New Hampshire
In states where a party knows they have no chance, is it worth tossing its hat into the opponent's ring? That's what Democratic leaders in Utah are trying with the upcoming U.S. Senate race. Instead of running a Democratic candidate, they're throwing their support behind another Republican candidate in hopes of moving the state, and the Senate, a little further in their direction.
Is that a winning recipe?
Author Lawrence Goldstone breaks down why it could work - but it's not for everyone.
Conversations around abortion can get very heated, very quickly. However, there are tactics that can facilitate discussion among people who vehemently disagree. Essential Partners, an organization that helps people build relationship across difference, has published a guide designed to invite citizens to make space for conversations about abortion that bring in deep beliefs and complexity.
Click here to download Essential Partners' guide to dialogue about abortion.
"Politics In Question" hosts Julia and James are joined by Hans Noel, an associate professor in the Department of Government at Georgetown University, where he conducts research on political coalitions, political parties, and ideology.
The trio talks about all things political parties - from how recent events have shaped our understanding of them to how conventional views of polarization distort what's really happening in them.
A message from our co-publisher, Debilyn Molineaux
We'd like to know what you think about our coverage in The Fulcrum. What you like, what you don't like. What's missing or over-covered. As we begin our planning for 2023, we'd like to start with you, our readers, in mind. Please advise us how to best serve you. You may email me directly at debilyn@thefulcrum.us.
Also in the news
Attorneys for Utah want to push pause on a lawsuit claiming Utah's congressional maps are illegal gerrymandering - Salt Lake Tribune

Dark money group takes aim at Democratic majority in Oregon Legislature - The Oregonian

Democrats introduce bill requiring term limits for US supreme court justices - The Guardian

Judge strikes down election law targeting 18-year-old voters - Independent Record
Upcoming events
Intro to Analyzing Power: Building Equitable Futures Together - National Coalition for Dialogue & Deliberation - July 28

Community Conversations - Preemptive Love - July 29

American Economic Forum - Intercollegiate Studies Institute - July 29

When Social Media Gets Political - Crossing Party Lines - July 31