How did democracy change this week?
---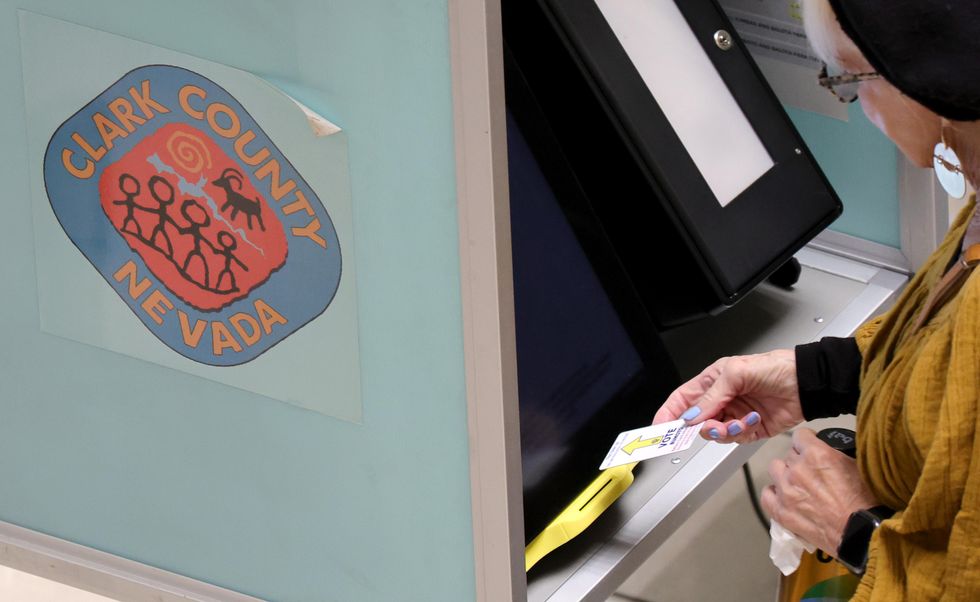 As the nation approached Election Day, there was a lot of talk about "democracy being on the ballot." Generally, that referred to the possibility of election deniers and conspiracy theorists getting elected and potentially harming the political system down the road.
But in some ways, democracy was literally on the ballot – in the form of ballot initiatives that would change how the system works in particular cities and states.
For example, voters in nearly a dozen cities, counties and states had the opportunity to decide whether to switch from traditional voting to ranked-choice voting (or, in one case, approval voting). The biggest of the opportunities – with a statewide ballot measure in Nevada – remains undecided as officials continue to count votes. (The pro-RCV side has a small lead right now.)
In Seattle, voters faced a two-part question: Did they want to change voting systems? And if so, do they prefer RCV or approval voting? While RCV got far more support, the initial returns have the status quo in the lead.
A number of places did decide to adopt RCV, including Fort Collins, Colo., the Portlands (Maine and Oregon) and Evanston, Ill.
Other changes include:
Nebraska will implement a photo ID requirement for voting.
Connecticut took a step toward establishing early in-person voting.
Michigan created a nine-day early voting period.
Arizona took steps to eliminate dark money.
Read the details on these and other ballot initiatives.
Business leaders have filed a lawsuit challenging the constitutionality of Florida's Stop Wrongs to Our Kids and Employees (WOKE) Act, claiming the law violates employers' free speech rights by censoring ideas contrary to government officials' preferred narrative.
In late August, a federal judge in Florida suspended enforcement of the employer provisions of the law, citing the bill's disregard for federal anti-discrimination laws. Business for America explores what your business can do about anti-business and anti-free speech legislation in Florida and similar bills that may arise in other states.
Should churches have political candidates speak at Sunday services? Should clergy tell congregants how to vote? Should congregations organize political rallies or get-out-the-vote efforts? What are the proper lines for religious involvement in politics? And what are the consequences (to the body politic and to religious communities) when these lines get crossed?
A number of religious leaders joined Village SquareCasts' God Squad to answer these questions.
With political coverage focused on election deniers and polarization, it's easy to overlook the times when democracy is actually working. The latest episode of "Democracy Works" features a hopeful conversation about resident-centered government. Elected officials and administrative staff like city planners often have the best intentions when it comes to development and redevelopment, but political and professional incentives push them to pursue projects that lure in outsiders rather than serving people who live in their communities.
Joining the conversation is Michelle Wilde Anderson, a professor of property, local government, and environmental justice at Stanford Law School and the author of "The Fight to Save the Town: Reimagining Discarded America."
Also in the news
With Nicole approaching, voting groups want state to extend time to 'cure' ballots (Florida Phoenix)
Election denying candidates sought to undo voting rights. Many lost key races (PolitiFact)
Small error in Arabic ballots points to bigger voting issues (The Washington Post)
US election security official says 'no evidence' votes were changed during midterm elections (Washington Examiner)
Arizona, Nevada election officials count ballots under high security (Reuters)
Upcoming events
Your Post-Election Action Plan - Civic Genius - Nov. 10
2022 Midterm Elections: How Did We Do? - Crossing Party Lines - Nov. 13
Citizen Office Hours - Citizen Assembly - Nov. 13
Media Training - American Conservation Coalition - Nov. 14