Infrastructure bill takes rare bipartisan step forward, but still faces loud opposition
News
---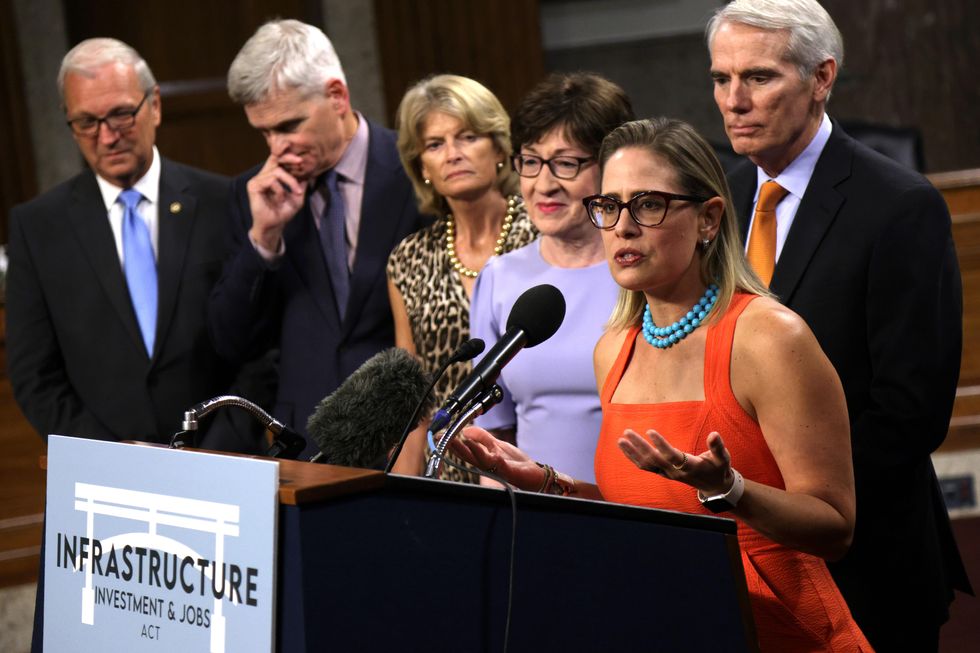 Sara Swann
Senate Democrats and Republicans took a significant step this week to advance a bipartisan infrastructure package. However, the deal is far from done.

The Senate's 67-32 vote Wednesday cleared the first procedural hurdle and put lawmakers on track to begin debate on the $1 trillion proposal soon. This development was a big win for congressional bipartisanship at a time when cooperation between the two parties is rare.
But despite being negotiated by a bipartisan group of 22 senators, the infrastructure deal still received harsh criticism from both the right and the left. And some lawmakers were also hesitant to support the deal because the legislation has yet to be written.
Debate
More than 77 million Americans volunteer each year, doing everything from fighting fires to raising funds for cancer research. These efforts help others but volunteering also tends to benefit the volunteers themselves in at least four different ways, writes Jennifer A. Jones, an assistant professor of nonprofit management and leadership at the University of Florida.
In this edition of How to Win Friends and Save the Republic from the National Association of Nonpartisan Reformers, Rob Richie, CEO of FairVote, discusses his organization, where he finds his passion for democracy reform, and how ranked-choice Voting faired in the Democratic primary for the New York City mayor's race.
Community
The National Conference of State Legislatures asks you to join colleagues from across the country to connect, collaborate and share best practices for how to address common policy challenges. You will also learn from the nation's foremost policy experts on a wide range of issues and gain unique insights and practical knowledge to navigate your state's future in a post-pandemic world.