It's a busy day in the Bay State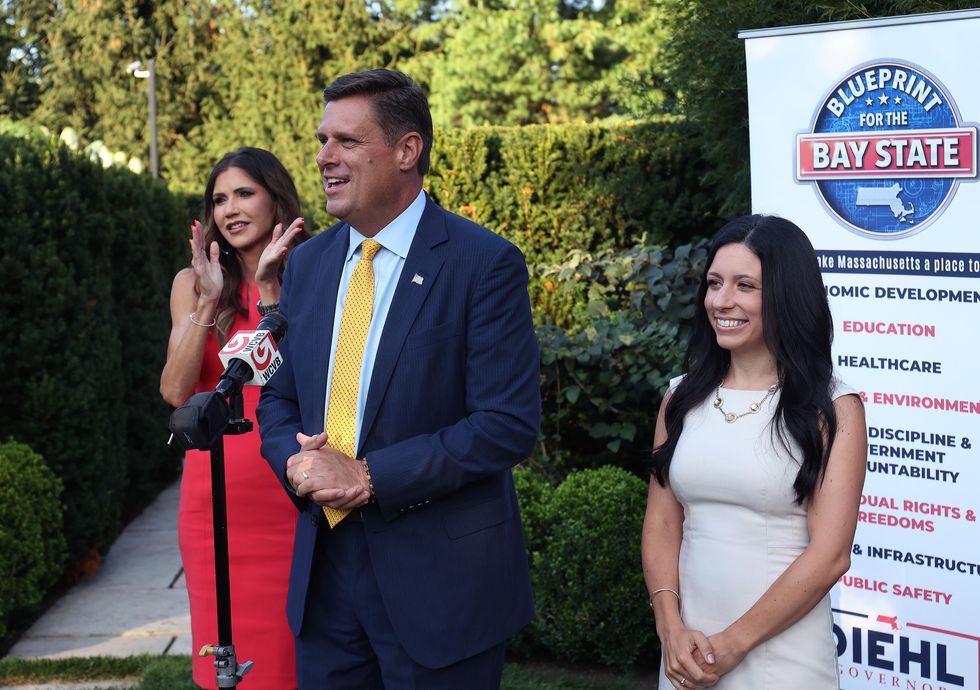 Massachusetts has an odd electoral history. Democrats have had a near-stranglehold on the state's two Senate seats, the congressional delegation and its Electoral College votes for decades. And yet the voters of Bay State regularly choose a divided state government, electing Republicans to the governor's mansion.

But the current Gov. Charlie Baker is a moderate Republican who has run afoul of former President Donald Trump, and now a pair of Republicans are vying for the nomination to succeed him. Massachusetts voters will have the opportunity to choose whether state Rep. Geoff Diehl or businessman Chris Doughty gets to challenge Maura Healey, who is seeking to move up from her post as attorney general, when they go to the polls today.
And because Massachusetts runs a partly open primary, voters who are not affiliated with a political party may choose to vote in one party's primaries. Only Republicans have a competitive gubernatorial primary, but Democrats have more competitive races down-ballot, so it will be interesting to see where the independents choose to vote.
Among the other races to watch: Secretary of State William Galvin is seeking an unprecedented eighth term as secretary of state but needs to fend off a primary challenge from the NAACP's Tanisha Sullivan.
Read more about the primaries and how elections in Massachusetts have changed in recent years.
The latest episode of "Let's Find Common Ground" explores whether, in a time of low voter turnout and a deep partisan divide, there are better ways to select candidates.
The hosts and guests discuss ideas such as ranked-choice voting and open primaries, two of the more popular reform ideas.
Guests include:
former Democratic Party Chair Donna Brazile.
Ex-Reps. Will Hurd and Barney Frank
Susan Rice, director of President Biden's Domestic Policy Council
Constitutional law scholar Rick Pildes
Journalists Salena Zito, Christa Case Bryant and Story Hinckley.
You probably spent Labor Day at the beach or grilling in your backyard. And you deserved the extra day off! But do you know why we celebrate Labor Day? The Department of, well, Labor, offers a short explainer.
Also in the news
Explainer: How new U.S. laws could trip up voters this November (Reuters)
Abortion, voting rights ballot initiatives face deadline this week (The Detroit News)
How the Supreme Court is already influencing the November midterm elections (USA Today)
Democrats implore party to prioritize secretary of state races to help avert 2024 debacle (CNN)
Upcoming events
Mindful Conversation Explanation Session - Breakbread World - Sept. 6
Open Democracy Discussion - Equal Vote - Sept. 6
National Debate: Mar-a-Lago Investigation - Braver Angels - Sept. 8
The Constitution Explained Virtual Launch Event - iCivics - Sept. 12