It's 'End of the Election Day'
---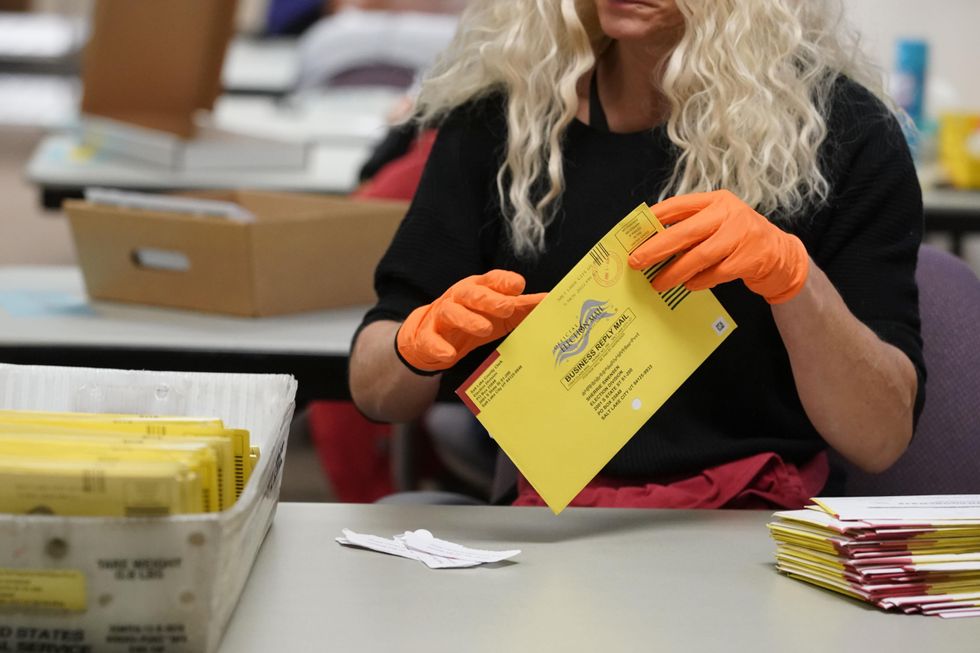 Today is Election Day, but perhaps we should stop calling it that. With more than 40 million people casting ballots as of Monday afternoon – either early in person, via the mail or in a drop box – today is really End of the Election Day.
Or maybe even that isn't quite right. After all, two dozen states allow people who vote by mail to correct errors in their ballots, in some cases even after Election Day. It's called "ballot curing." So if you are one of the 23 million people who have voted by mail, keep an eye out for messages from your local election officials just in case you need to correct a mistake.
Our Kristin Shiuey has a complete rundown of which states have a process for curing ballots and the window for doing so.
As a subscriber to The Fulcrum, it's highly likely you have already voted or have a plan to do so today. If not, get out and cast your ballot. Whatever federal, state and local races are being held in your jurisdiction can have profound impacts on your community's present and future. Do your duty.
Additional reading:
With no legislative activity taking place this close to the election, the Voting Rights Lab – which provides a weekly update on actions that impact voting rules – is focused on the courts right now. And in the past week, the courts in Arizona, New York and Pennsylvania have been busy.
Pennsylvania's Supreme Court ruled last Tuesday that mailed ballots lacking a date or showing an incorrect date may not be counted, even when received on time. A lawsuit was filed in federal court on Friday challenging the ruling as a violation of the Voting Rights Act.
An appellate court in New York rejected two lawsuits filed by the Republican and Conservative parties seeking to overturn a pair of laws related to absentee ballots.
An Arizona judge issued a restraining order Tuesday blocking armed civilians from intimidating, harassing and photographing voters returning ballots to drop boxes.
Was the 2020 election stolen from Donald Trump? Is Joe Biden the legitimate president? Do you support Trump? Does he support you? If you've been watching C-SPAN's coverage of the 2022 midterm campaigns and debates, you've probably heard moderators and reporters ask these questions. Over and over. The latest edition of C-SPAN's "The Weekly" offers a special roundup of debate coverage – but with a twist. You won't get the answers. You get the questions. And they all have to do with Donald Trump, Joe Biden and the 2020 election.
Also in the news
Why mail voting laws may slow the count in some key swing states (NPR)
Justice Department to monitor voting rights across 24 states (The Associated Press)
Black voters in Florida express fear, confusion as DeSantis election laws kick in (The Washington Post)
US midterm elections: 'Angry, petrified'... US voters share their fears (BBC)
New Voting Laws Add Difficulties for People With Disabilities (The New York Times)
Upcoming events
Civic Influencers Post-Election Town Hall - Civic Influencers - Nov. 9
Democracy Happy Hour - Fix Democracy First - Nov. 9
Sharing Our Stories: Moving from Division to Hope - Padnos/Sarosik Center for Civil Discourse - Nov. 9
Your Post-Election Action Plan - Civic Genius - Nov. 10