It's National Voter Education Week
---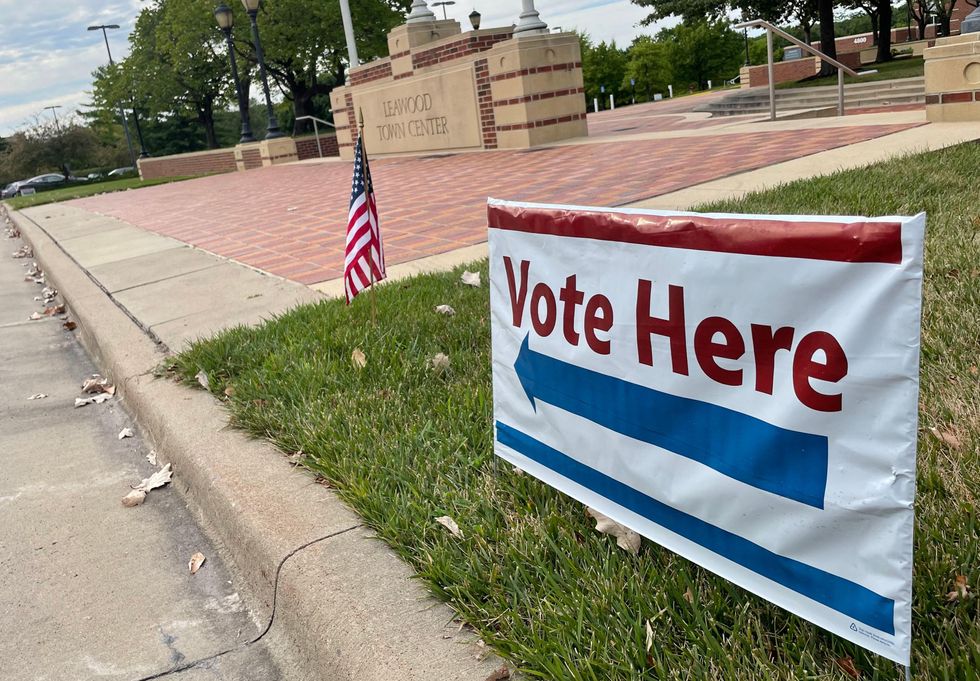 To mark National Voter Education Week, The Fulcrum is kicking off a series of articles to help people navigate the shifting laws that govern elections.
We are just over a month out from Election Day, so we at The Fulcrum think it's time to make sure everyone has a plan for voting – whether by mail, early in person or at your local polling place on Nov. 8.
But with every state changing their election procedures, either in response to the Covid-19 pandemic or following unfounded claims of voting fraud in the 2020 presidential election, the rules governing your voting process have likely changed. So you should get started now. The basic steps:
Register to vote (or check your registration status).
Decide how and when you will vote.
Request an absentee ballot, if you choose to go that route.
Study what's on the ballot – and remember there may be initiatives in addition to candidates.
Cast your ballot. And if you vote by mail, you should be able to track your ballot.
We will dive deeper into these and other steps in the coming weeks.
If it's Monday, there must be news about an election-related lawsuit in Wisconsin. That leads the Voting Rights Lab's weekly recap of state-level legislative and legal activity concerning voting.
The Wisconsin Institute for Law and Liberty sued to prevent people who vote by mail from canceling a ballot after it has been submitted so they can change or correct their vote.
California enacted four election laws, covering bilingual poll worker recruitment, drop boxes at state schools, protections for election workers and changes to voter registration.
Lawmakers in Michigan passed four bills of their own to: allow election clerks to begin processing absentee ballots before Election Day, prevent pollings places from being located in buildings owned by candidates, allow members of the military to return ballots electronically and more.
A federal court blocked enforcement of an Arizona law regarding cancellation of voter registrations.
A Pennsylvania court ruled that counties may allow voters to correct errors on the envelopes used to submit their mail-in ballots.
And in Montana, a court stopped enforcement of three laws that: eliminate voter registration on Election Day, limit the IDs that can be used for voter registration and identification, and prevent individuals from helping other people return mail ballots.
Following the Dobbs v. Jackson Women's Health Organization decision by the Supreme Court, a number of states are considering significant changes to their reproductive rights laws this fall. Democracy Works hosted federal Judge Jeffrey Sutton to discuss whether states are the right venue for such policymaking. (Teaser: He makes the case that state courts and constitutions are more democratic than their counterparts at the federal level.) The podcast also previews an upcoming Supreme Court case that involves the so-called independent slate Legislature theory, which could have a far-reaching impact on how states run their elections.
Also in the news
The landmark Voting Rights Act faces further dismantling at the Supreme Court (NPR)
How to watch as NC Supreme Court tackles voter ID and gerrymandering (Charlotte Observer)
Election Deniers in U.S. Push Idea That Brazil's Voting Was Tainted (The New York Times)
Election officials confront a new problem: Whether they can trust their own poll workers (Politico)
Montana judge knocks down Republicans' tighter voting laws (The Associated Press)
Upcoming events
Conflict Resolution Training - Search for Common Ground - Oct. 5
How's Biden Doing? What about the GOP? - USC Center for the Political Future - Oct. 6
Research-Based Strategies for Fostering Constructive Dialogue - AASCU - Oct. 6
One Step Closer: A Discussion On How Institutions Are Improving Our Democracy - Convergence Center for Policy Resolution - Oct. 6
Hate Speech: How Does It Affect Us? - Crossing Party Lines - Oct. 6