Op-eds of the week: Gun control, the Supreme Court and independent voters


---
Our weekly op-ed highlight reel
The Fulcrum is a forum for debate about what's ailing American democracy and what could make the system healthier. Here are the most recent arguments from our columnists and other contributors.
In the wake of a mass shooting that left 21 people dead in Uvalde, Texas, gun control has reemerged as a dividing line between the left and right in America.
The Fulcrum will gather news and opinions about this wedge issue, focusing on how each side approaches possible solutions to the violence that has once more brought tragedy to the nation.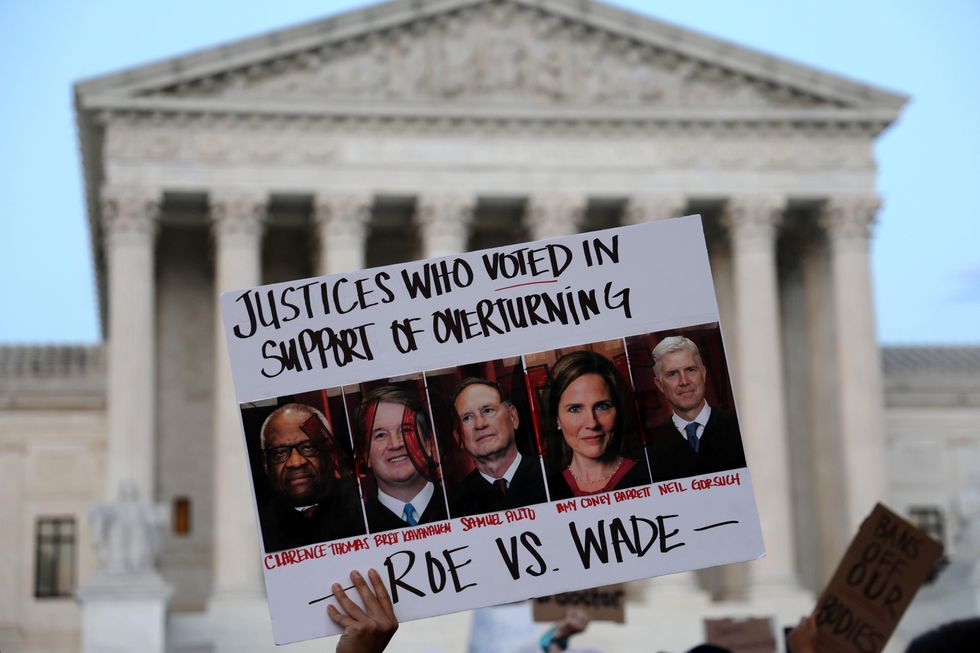 Alex Wong/Getty Images
The draft opinion undoing Roe v. Wade is the latest sign that the Supreme Court, operating under a conservaitve majority, is paying more attention to religious dogma than individual freedoms and civil rights, according to author Lawrence Goldstone.
In fact, he writes, the justices embody an evolving overlap of moral superiority and minority rule.
The hypocrisy of those on this dubious high ground could not be more striking. Those who claim to be defending the lives of the unborn are all too willing to abandon those lives almost from the second they leave the womb. Those who claim to be defending liberty are content to see liberty be denied for their opponents. Those who scream about rigging elections and gaming the system spend a good deal of their time trying to rig elections and game the system. Those who decry cancel culture cheer the banning of books and restrictions on free expression in schools.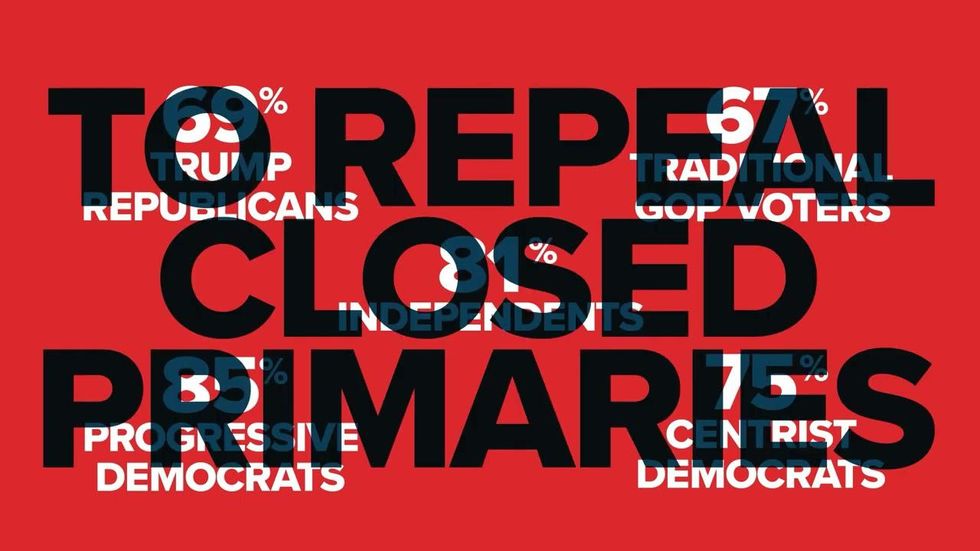 Open primaries advocates David Thornburgh and John Opdycke reviewed some of the data on party registration. More than four in 10 voters are independents and half of young voters select "no party affiliation" in states that require party registration.
Yet according to analyst Charlie Cook, fewer than 16 percent of congressional races will be competitive in November 2022, the winner having been decided in a primary. More than 40 percent of state legislators will run unopposed in 2022. In Pennsylvania 80 percent to 90 percent of all legislative races are essentially decided before voters cast a single ballot in November.
The leaders of the two parties have taken very different approaches to independents, and neither method is good for democracy, they write.
One party takes independents for granted, and the other manipulates fears and misconceptions. Add to that closed primaries, and you have a recipe for a toxic stew of massive voter discontent and disenfranchisement.
Theodore Roosevelt kicked off the Progressive Era, when he began busting the trusts. Then came the New Deal and Great Society. All three movements moved the United States to the left .. at least when viewed through our own American lens, according to Dave Andereon, an academic who ran for Congress.
From the standpoint of world history, however, the United States since the early 1900s has been moving toward the center, because socialism became the rival force to capitalism from the mid-19th century through the work of writers in France, the U.K. and especially Germany, namely Karl Marx. By 1917 the Russian Revolution brought forth the first major socialist, indeed communist, totalitarian state.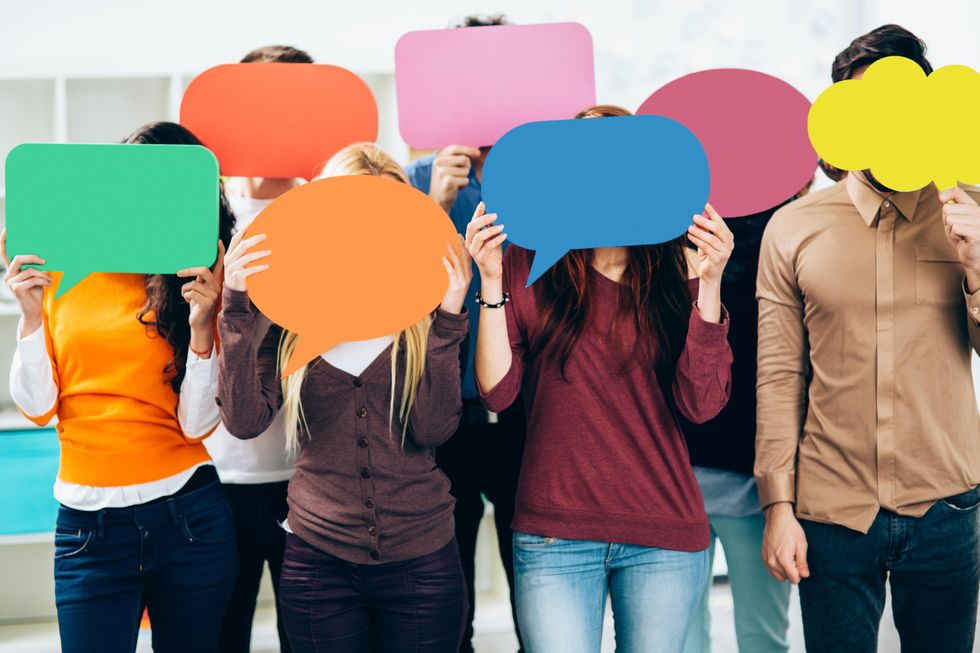 filadendron/Getty Images
So often, individuals feel like they lack influence or the ability to create change on virtually any issue – climate, the economy, homelessness, political polarization, etc. And without the power to bring about change, too often we regress into merely wishing for things to change, writes YOUnify's Pedro Silva.
Unfortunately, the chasm between wanting and having is vast and it will not be overcome by giving ourselves credit for wanting what we are unwilling to help create. We have to do something. Fortunately, we live in a time when there are a lot more opportunities to do something toward creating the world we want than ever before.
So what can one person do? The answer is quite simple, yet incredibly powerful, writes YOUnify's Pedro Silva: Talk. Don't get into an argument; rather, have a meaningful conversation.
Every single time we enter into an intentional conversation and are present with the encounter, most especially with someone who sees the world in a way that challenges us in some way, the world of every participant expands. And when that happens our capacity for creating the world we say we want increases.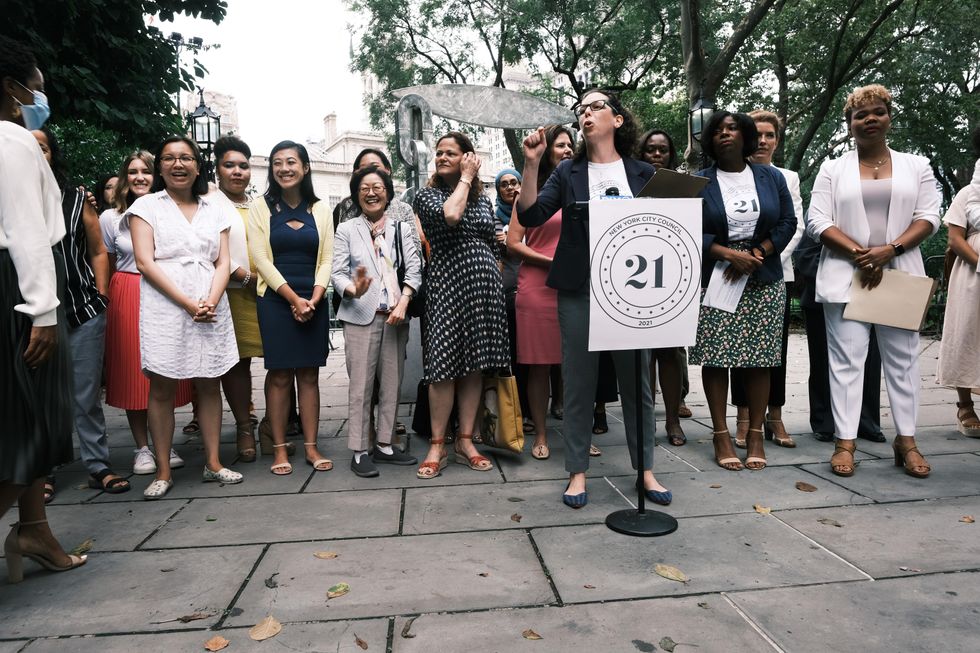 Spencer Platt/Getty Images
Paige Chan, a research assistant at RepresentWomen, has been studying New York's 2021 municipal elections to determine how women were able to achieve a historic first: a majority-women city council.

One of the key elements was a shift in campaign financing. Women running for office received significantly fewer dollars than men, but were still able to compete thanks to public financing.
The city's recently updated small-donor public matching funds program impacted the fundraising climate. The program included an increased matching rate of contributions, lowered contribution limits, and increased maximum matchable amounts for citywide offices. Since women rely more on small donors than men do, this boosted women's access to campaign funds. Organizations on the ground in New York, like 21 in '21, also played a critical role in helping women candidates navigate the bureaucracy of the matching funds program.