Op-eds of the week: Primary reforms, optimism and cults
---
Our weekly op-ed highlight reel
The Fulcrum is a forum for debate about what's ailing American democracy and what could make the system healthier. Here are the most recent arguments from our columnists and other contributors.
Montinique Monroe/Getty Images
Layla Zaidane, president and CEO of the Millennial Action Project, added her voice to the growing chorus calling for reforms to primary elections, where the real action takes place in most cases.
According to a recent report, due to population dynamics and extreme partisan gerrymandering, 83 percent of congressional seats were decided by only 10 percent of eligible Americans. This powerful minority of citizens vote in primary elections. This year, over 80 percent of people did not vote in the Texas primary, meaning fewer than one in five eligible voters in Texas partook in the democratic process.
As state legislatures finish redistricting and set the political landscape for the next 10 years, it's imperative to discuss primary reform. Not only to combat hyperpartisanship but also to increase civic participation, ensure more diverse candidate pools, and ultimately represent leadership with various experiences and points of view necessary to write effective policy and better serve the American public.
Layla is calling for two major changes to primary elections. First, primaries should use ranked-choice voting so parties nominate consensus candidates who can build coalitions. And states that still use closed primaries, in which only members of the party may participate, should switch to blanket or open primaries.
George Frey/Getty Images
Amid all the negativity and pessimism about the state of democracy, author Lawrence Goldstone sees some rays of sunshine in Europe and here at home.
After running through recent developments in Europe, Slovenia and other European countries, Lawrence turns his eye to a deep red state where party lines may not be quite as firm as they once were.
In Utah, a state only slightly less red than a fire engine, the Democratic Party, rather than nominate its own candidate in what would have been a hopeless Senate campaign against incumbent Mike Lee, chose instead to endorse a principled conservative, former CIA officer and presidential candidate Evan McMullin. McMullin, a fiscal conservative who is far to the right of the progressive wing of the Democratic Party, is also pro-environment and believes in voting rights and the rule of law. He was an anti-Trump candidate in 2016, a fierce critic of Trump's presidency, and endorsed Joe Biden in 2020. In other words, a half-century ago, McMullin might have as easily been a moderate Democrat as a moderate Republican.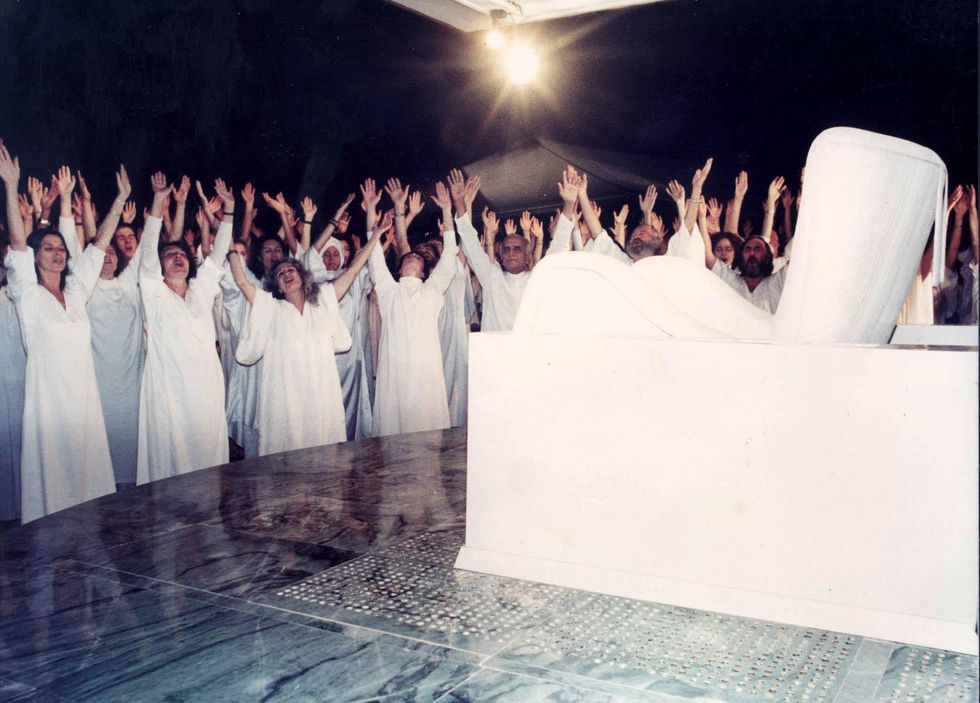 T.C.Malhotra/Getty Images
Our co-publisher Debilyn Molineaux has been catching up on programs like "Tinder Swindler," "Inventing Anna" and the "20/20" episode on Heaven's Gate. Those stories of cults and con artists got her thinking about political movements and how they attract people by creating a sense of belonging.
While we cling to our beliefs and fight over who is most deluded, the conflict entrepreneurs (aka the con artists) tweak our fears of being excluded, declaring our enemies to be people who think differently from ourselves. They promise happiness when we vanquish our enemies at the ballot box or in school board meetings.
Our current conflict about the direction of our nation is being fueled by our own fears. What are the deepest desires of the American public? To feel included in society with a sense of belonging. Full stop.
There must not be a litmus test to be a part of society.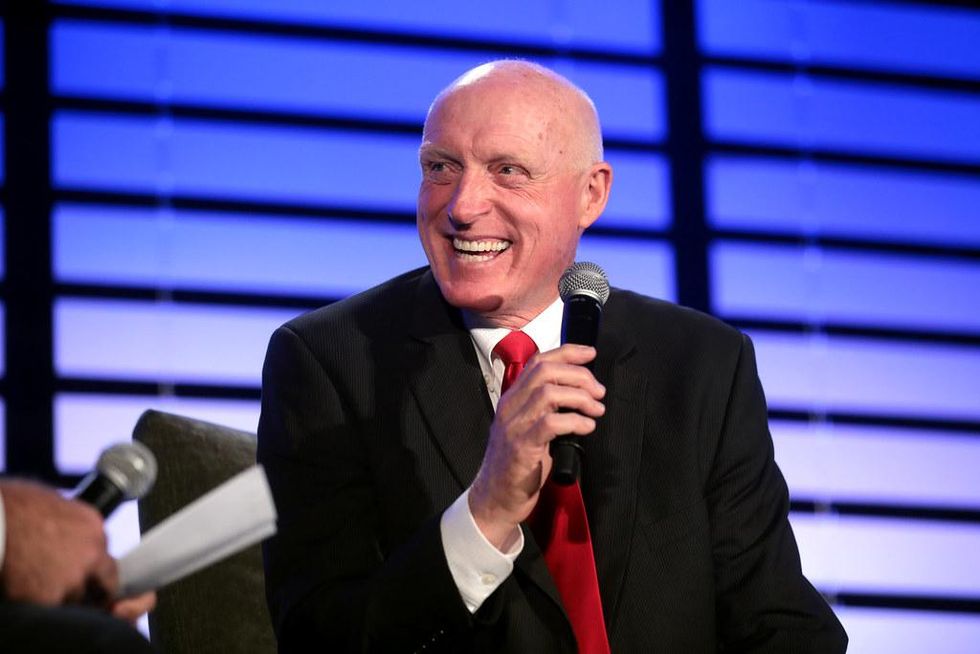 Flickr
David Levine, an elections integrity fellow at the Alliance for Securing Democracy, explains that the "integrity of elections is not a partisan issue; it's a prerequisite to democracy." And in fact there are Republicans and Democrats who stand up for honest elections.
When it comes time to choosing which candidate you support, David wants you to consider four factors:
Does the candidate seek to protect voting and lawful election procedures rather than discredit them?
Is the candidate prepared to defend the outcome of a legitimate, fairly run election?
Does the candidate believe that elections should continue to be administered in a nonpartisan manner?
Does a candidate defend election officials who facilitate the right of the people to elect their own leader?