Searching for a (workable) two-party system & more hypocrites in Moore v. Harper case
Welcome to The Fulcrum's daily weekday e-newsletter where insiders and outsiders to politics are informed, meet, talk, and act to repair our democracy and make it live and work in our everyday lives.
---
Recently, in an election of national significance, a Donald Trump-backed candidate was easily bested in his quest to lead the Michigan Republican Party, a state considered pivotal for control of both the Senate and the presidency in 2024. Trump's choice for the post, Matthew DePerno, had all the qualifications to gain the coveted support of the Man of Mar a Lago—he insisted that the 2020 election was rigged, took hard right positions on every social issue, and has been accused of participating in "a potentially criminal plot to seize and tamper with voting machines used in the 2020 election." DePerno was coming off a nine-point loss in the election for state attorney general, and his subsequent 58-42 intra-party thrashing might have seemed a humiliating defeat for the former president, except for one minor wrinkle.

DePerno was beaten by someone more ultra-right than he is.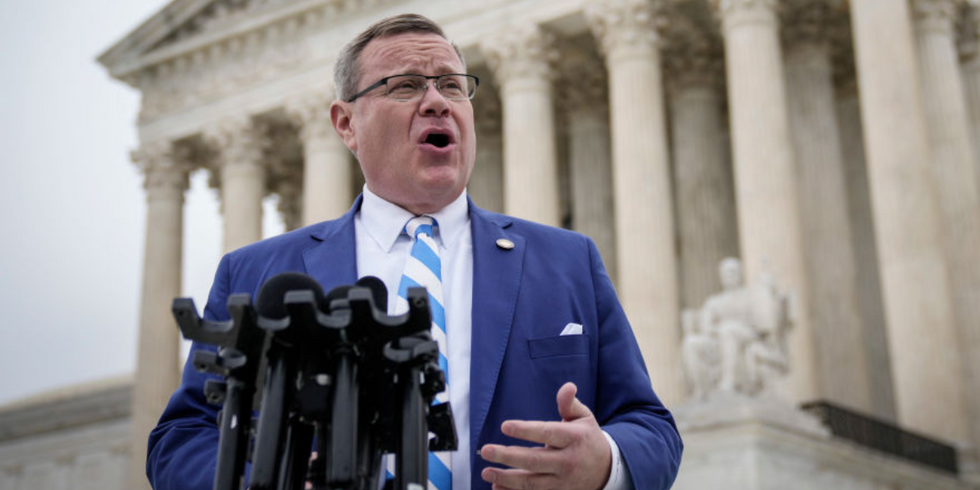 During the Moore v. Harper case argument inside the Chamber of the United States Supreme Court (SCOTUS) on the anniversary of Pearl Harbor Day (Dec. 7), I "listened" to what the justices and attorneys talked about via a sign language interpreter for the deaf. I realized that the argument went longer than the usual time limit by adding two more speakers (Solicitor General and Second Attorney for the Respondents), so I asked the interpreter if it was okay to continue signing. She nodded and admitted to enjoying challenges in interpreting legalese from highly brilliant-minded lawyers.

Brilliant-minded? Of course, they are brilliant, but I had smelled something fishy about some hypocrisy in the case of highly competitive North Carolina. A 4-3 Democratic majority on the North Carolina Supreme Court (NCSC) blocked Republican efforts to draw congressional districts heavily in their favor.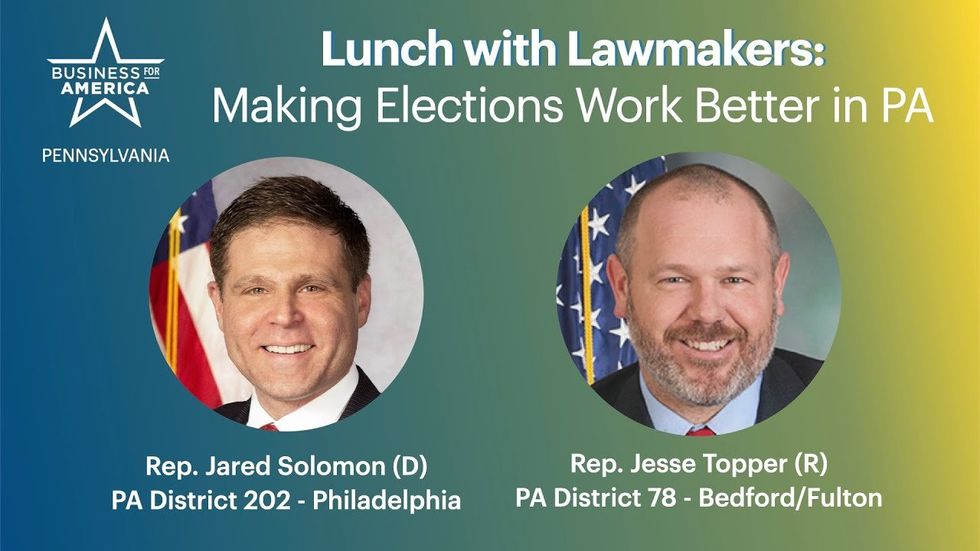 Building on a series of bipartisan dialogues, join BFA Pennsylvania for the first in our series of "Lunch with Lawmakers" which bring together different perspectives at the intersection of business and politics.
Two of the Pennsylvania House's most knowledgeable members discuss needed reforms to the way the state conducts its elections. The 2023–24 legislative session in Harrisburg will consider a range of proposals aimed at changing how citizens vote and how election officials tally and report the results. With a new governor, secretary of state, and House speaker governing as an Independent, changes are certain. To shed light on these developments, State Representatives Jared Solomon (D - 202) and Jesse Topper (R - 78) will discuss issues such as voter ID, pre-canvassing absentee ballots, protecting election workers, standardizing the procedures counties use to run elections, clarifying the rules concerning mail-in ballots, and ensuring election integrity.