The midterm elections cost how much?!?!
---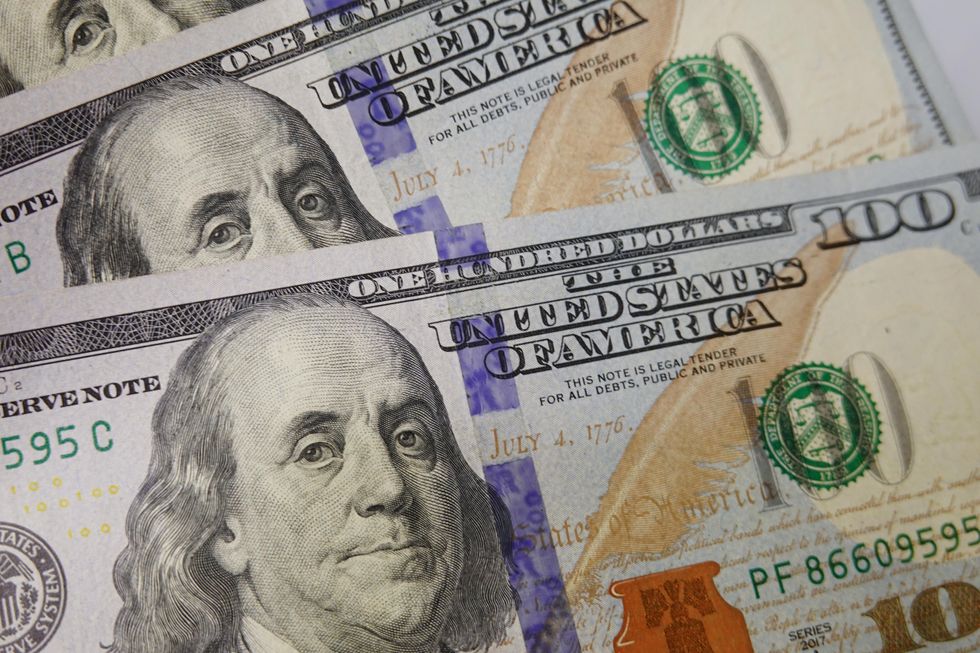 Our good friends at OpenSecrets have been crunching the fundraising and spending totals for the 2022 elections, and it gave us some sticker shock.
The research and reporting team projects federal candidates and campaign committees will spend more than $9.3 billion by the time the elections wrap up, including $4.8 billion that has already been spent.
Total spending on federal elections this year is expected to be slightly lower than the total spent on congressional races in 2020, but higher than in previous cycles (numbers adjusted for inflation):
2016: $8 billion (congressional and presidential races)
2018: $7.1 billion (midterms)
2020: $9.9 billion (congressional races)
2022: $9.3 billion (midterms)
Democrats, Republicans, House candidates, Senate candidates – they are all spending more. Here's OpenSecrets money-in-politics reporter Taylor Giorno.
Spending is up across the board from the same point during the 2018 election cycle. House candidates are spending around 30% more than they spent at this point in 2018, and Senate candidates have more than doubled their 2018 spending through the same period. The Republican National Committee and the Democratic National Committee have spent about $163 million more this election cycle than they had at this point in the 2018 cycle, and outside spending groups have shelled out $280 million more – a 40% increase.
The 10 most expensive races are all Senate contests (in order): Pennsylvania, Ohio, Georgia, Arizona, Wisconsin, North Carolina, Nevada, Florida, Alabama, New Hampshire.
Democratic megadonor George Soros has been, by far, the biggest individual donor this cycle, but seven of the top 10 contributors support Republican candidates.
Your take: Thinking in black and white
While working on her column for this week (how to put a stop to polarized thinking), The Fulcrum's Debilyn Molineaux got to wondering how our readers deal with absolutist thinking, whether their own or in their news intake. So she has two questions for you:
1. How do you minimize your own polarized thinking?
2. What media do you consume and how does that increase or decrease your black and white thinking?
Email your responses by noon Wednesday. We will publish select responses on Friday.
What if we're living in a version of "World War Z" – not one where zombies are trying to eat people but society is destroying itself?
"There's people wandering around in packs, not thinking for themselves, seized by this mob mentality trying to spread their disease and destroy society. And you probably think, as I do, that you're the good guy in the zombie apocalypse movie, and all this hate and polarization, it's being propagated by the other people, because we're Brad Pitt, right?"
But we aren't all the heroes, says Rob Willer, director of the Polarization and Social Change Lab at Stanford. He explores these issues in the latest episode of the Village SquareCast, moderated by Kristin Hansen, executive director of the Civic Health Project.
Also in the news
Alabama Activists Press Voting Rights in U.S. Supreme Court Showdown (Birmingham Times)
How North Carolina's Supreme Court election could determine the future of voting rights (American Independent)
Democratic super PAC announces $15 million campaign to fight voter suppression (Axios)
GOP leaders still strive to appease Trump's base on election denialism (CNN)
Voters will decide 129 statewide ballot measures this November
Upcoming events
Congressman Ro Khanna: "Dignity in the Digital Age" - USC Center for the Political Future - Sept. 27
Social Media, Misinformation, and Democracy - National Institute for Civil Discourse - Sept. 27
Finding Common Ground on Guns - Common Ground Committee - Sept. 27
How Corporate Cash May Influence the Midterms - The Democracy Group - Sept. 27
National Citizen Leadership Conference - American Promise - Sept. 28
Ballotpedia's Top 15 Elections to Watch - Ballotpedia - Sept. 28
Speaking Rationally With Steven Pinker - Network for Responsible Public Policy - Sept. 28