The shifting patterns of redistricting
---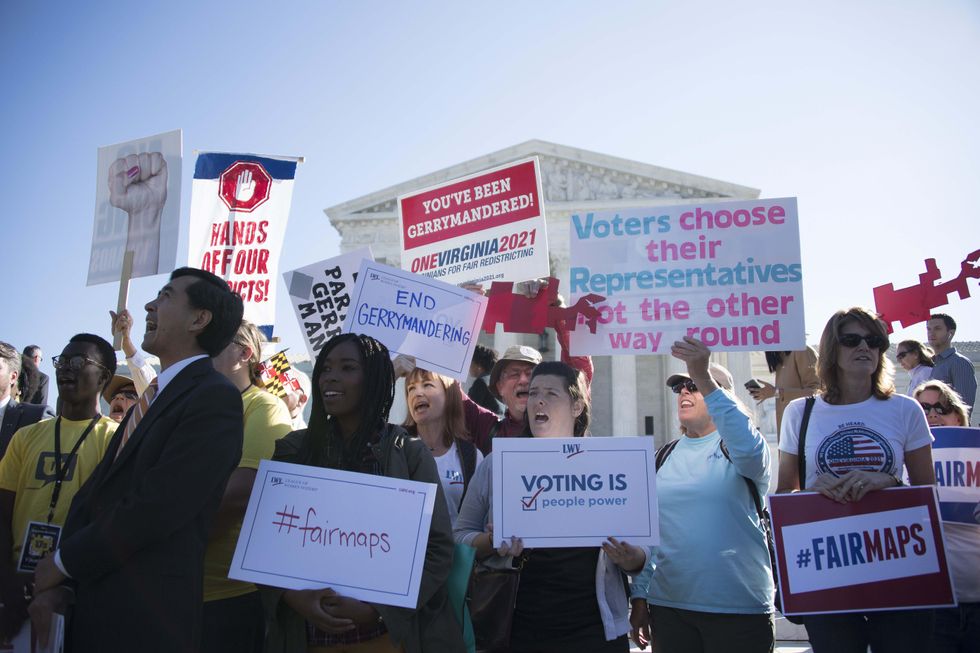 The congressional redistricting process has been completed (although there are still some outstanding lawsuits challenging maps in some states). One of the ongoing storylines has been the politically driven mapmaking that has entrenched partisan gerrymandering as the default process in many states.
It is widely believed that both parties are using the process to solidify their stranglehold on states where they control the legislature. And while that has been the case this year, the results should not be considered permanent, given the history of redistricting.
PlanScore, the tool created by the Campaign Legal Center, to evaluate partisan bias in the redistricting bias, has evaluated maps going back to 1972. And while we don't know the long-term effects yet of recent Supreme Court rulings that impact redistricting, history tells us that little is set in stone.
States that have a strong liberal bent have, in the past, been drawn to favor Republicans (for example, California). Conversely, Texas once skewed toward Democrats before making a turn to the right.
While there's no guarantee that Massachusetts is going to swing toward Republicans or Utah is suddenly going to favor Democrats in redistricting, there are clear patterns that show things may change again in the next decade.
A message from our co-publisher, Debilyn Molineaux
We'd like to know what you think about our coverage in The Fulcrum. What you like, what you don't like. What's missing or over-covered. As we begin our planning for 2023, we'd like to start with you, our readers, in mind. Please advise us how to best serve you. You may email me directly at debilyn@thefulcrum.us .
Some post-fireworks reading
As a publication for and about American democracy, The Fulcrum believes July Fourth is more than just a day for hot dogs and fireworks (although we enjoy those things too). It's a time to celebrate what it means to live in the United States, to remember how our nation came to be, and to consider how to continue to improve on the great American experiment.
Here's what our contributors had to say:
Plus, watch " History of Independence Day: USA's First Fourth of July ."
The National Security Agency and Cyber Command recently announced they are restarting the election security team for the 2022 midterms. This is a positive step, writes David Levine of the Alliance for Security Democracy, but short-term steps are not enough – we need a permanent security structure.
First, foreign interference is a strategy, not a tactic – and that means attacks are executed over a continuous time period, and are not episodic in nature. So must be our defenses. While discussion of nation-state influence operations may often focus on efforts to interfere with major U.S. elections, adversaries, such as Russia, have repeatedly demonstrated that they seek to undermine democracies and their institutions on an ongoing basis through any number of means, including disinformation, emerging technologies, malign finance and cyber-attacks.
Also in the news
Election deniers are spreading misinformation nationwide. Here are 4 things to know (NPR)
Harris Links Abortion and Voting Rights (Bloomberg Government)
The Supreme Court's next target is the executive branch (Axios)
For civil rights groups, Roe v Wade is reminder of supreme court's limits (The Guardian)
Upcoming events
Earthly Order: How Natural Laws Define Human Life - Mediators Beyond Borders International - July 6
Fourth of July Civic Circles - Citizen University - July 6
Media: How Do We Recognize Bias? - Crossing Party Lines - July 10