There are reasons to be optimistic about democracy
---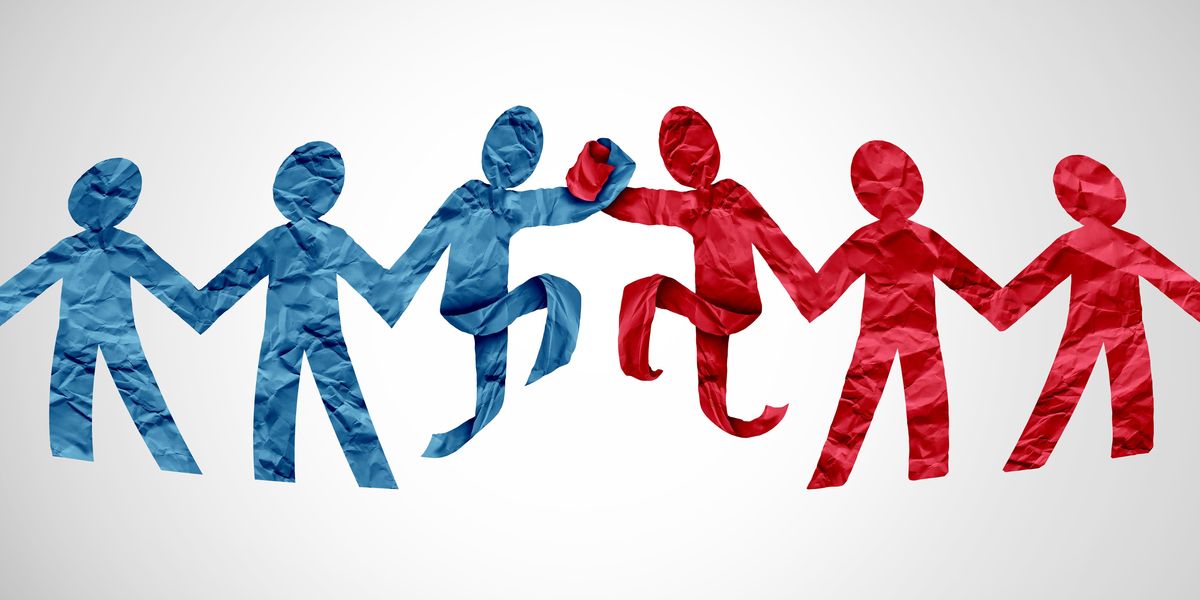 Debilyn Molineaux
On May 2, 2021, the Bridge Alliance Education Fund took ownership of The Fulcrum. The new co-publishers, Debilyn Molineaux and David Nevins, promised to continue The Fulcrum's nonpartisan coverage of democracy reform while broadening our mission:

"[W]e must harness the tension of our differences in order to strengthen the bond between us in order to empower Americans of all stripes in our movement."
As a chronicler of efforts to reduce polarization and fix our political system, Molineaux and Nevins have found reasons to be optimistic. For example, this year's Senate races feature candidates who have made improvements to political discourse a top priority. Steven Olikara, founder of the Millennial Action Project, is running for the Democratic nomination in Wisconsin. He may not be the frontrunner, but he is working hard to create change.
But Evan McMullin, a Republican turned independent running in Utah, has a better chance of not only winning but doing something different. McMullin, who ran for president in 2016 and has created organizations to build the political center, won the endorsement of Utah's Democratic Party, which decided to back him rather than a candidate of their own.
Perhaps that is how the third of Americans who don't align with either party can begin to be a force in a country that has become increasingly divided along red and blue lines thanks to gerrymandering and what Unite America calls the "Primary Problem."
And a recent Harvard/Harris poll found that nearly 60 percent of Americans would consider a "moderate" presidential candidate over Donald Trump and Joe Biden in 2024. As Debilyn and David write:
"A majority of Americans clearly want something better. If offered the opportunity we believe that citizens will elect leaders who are direct and honest in public statements putting ethical commitments above partisan or career objectives. We believe that when given the choice, citizens want our elected representative to engage constructively rather than dehumanizing each other with polarizing rhetoric."
There are people who do the work, and there are people who do the work and inspire others. We count Rob Stein among the ladder. A longtime leader in the democracy reform space, Rob was also one of the first people we consulted when launching The Fulcrum. His guidance was instrumental in creating a platform for news, commentary and engagement around efforts to improve the American political system.
We were devastated to learn of Rob's passing on Monday. Please read our tribute to him.
The Voting Rights Lab's weekly legislative tracker picked up some interesting news out of five states last week.
Florida: The secretary of state is prepared to move ahead with new restrictions on ballot drop boxes and penalties for election crimes.
Arizona: Legislators advanced two bills, one making it easier for people to regain the right to vote and the other limiting drop boxes.
Georgia: The governor signed a bill giving the Bureau of Investigations new authority to pursue election crimes, while the motor vehicle bureau restored automatic voter registration.
New Hampshire: A House committee advanced a bill that would eliminate the provisional ballot options for people who cannot show an ID when voting.
Oklahoma: The Legislature revived a bill that would limit how election laws can be changed.
Give us your take: DeSantis and Disney
Recently, Gov. Ron DeSantis and the Florida Legislature revoked Disney World's status as a special improvement district with tax authority. The Republican-led government took action in response to Disney's criticism of Florida's controversial education bill.
Can it be appropriate for a state government to punish a corporation that is critical of its agenda? Should Disney World, or other organizations, have received special treatment in the first place?
Also in the news
Dozens of members of Congress up for reelection in 2022 midterms received the majority of their campaign funds from PACs (Open Secrets)
Florida gave voting rights to people with felony convictions. Now some face charges for voting. (NC Policy Watch)
NY Democrats propose new House map similar to gerrymander struck down by courts (NY Post)
Upcoming events
Dialogues Across Difference - Urban Rural Action - May 3
Youth Vote Citizen Engagement Forum - The People - May 4
Skills for Bridging the Divide - Braver Angels - May 5