---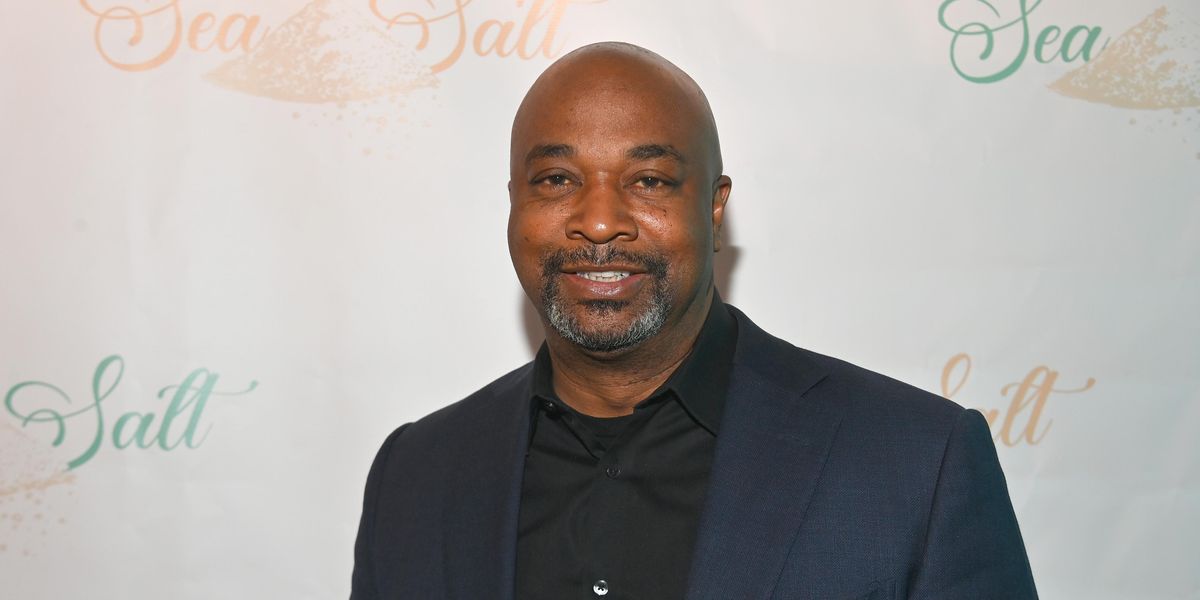 Former Rep. Kwanza Hall is one of two candidates competing in runoff to be the Democratic nominee for lieutenant governor in Georgia.
Paras Griffin/Getty Images
Voters in Alabama, Arkansas and Georgia already went to the polls in May to select the nominees for a host of fall elections. But those three states require a candidate to win a majority of the vote in order to advance to November, and in many races that didn't happen.
So here we go again. Oh, and a small group of Virginians will get to pick nominees in Houses primaries that weren't already decided by the parties. You see, Virginia has open primaries – except the parties have the option, on a race-by-race basis, of choosing their nominees in private conventions instead. And that was in the process in most races this year.
And Virginia has another quirk in that it holds state and many local elections in odd years, so the congressional seats and some other local concerns are the only items on the ballot today.
The headlining races are:
The contest to be the Republican nominee for Senate in Alabama.
The Democratic runoff for lieutenant governor in Georgia.
The Democratic battle for the secretary of state nod in Georgia.
The Republican nominating races in Virginia's 2nd and 7th districts.
Read more about these races and how each of these states updated elections laws in recent years.
Although Monday was June 20, it was the day we marked Juneteenth as a nation, commemorating the final emancipation of slaves following the Civil War.
GenUNITY's Rebecca Reid and Jerren Chang called on businesses to do a better job of marking the holiday than some did on their initial attempts. They specifically cited WalMart for trying to make a buck by selling a Juneteenth-inspired ice cream flavor rather than promoting a Black-owned brand. Leaders need to think more about their actions, they write:
The practice of equity-centered leadership starts with creating spaces for community building, learning and reflection; elevating diverse, proximate leaders; and translating learning into strategic action. And, we urgently need more business leaders to invest meaningfully in this core competency throughout their organizations.
Additional reading: On Juneteenth the history of how emancipated people were kept unfree needs to be remembered, too
Manu Meel, who leads the campus-focused anti-polarization organization BridgeUSA joined Braver Angels national ambassador John Wood Jr. for a conversation about what characterizes the young people who are working across the divide to save American democracy.
They also addressed the theory of change that defines the bridging/depolarization movement writ large and whether a "new center" is developing.
Also in the news
Jan. 6 committee turns focus to Trump's efforts to pressure states to overturn Biden's win (NBC News)
Texas GOP's new platform says Biden didn't really win. It also calls for secession (NPR)
N.Y. enacts Voting Rights Act on Juneteenth to combat discrimination (NNY360)
'Approval voting' initiative led by Seattle tech vets qualifies for November ballot (GeekWire)
Upcoming events
Civic Learning Democratic Engagement Conference - American Association of State Colleges and Universities - June 21-24
So Congress Passed an Infrastructure Bill- Now What? - State Business Executives - June 21
How to Host a Conversation About Race - Living Room Conversations - June 22
Promising Practices Webinar: The ABCs of Inclusive and Equitable Engagement - National Civil League - June 22
An Update on the Fiscal State of the Nation Resolution - Committee for a Responsible Federal Budget - June 22