Want to vote on your phone? Election experts want to make it happen.
News
---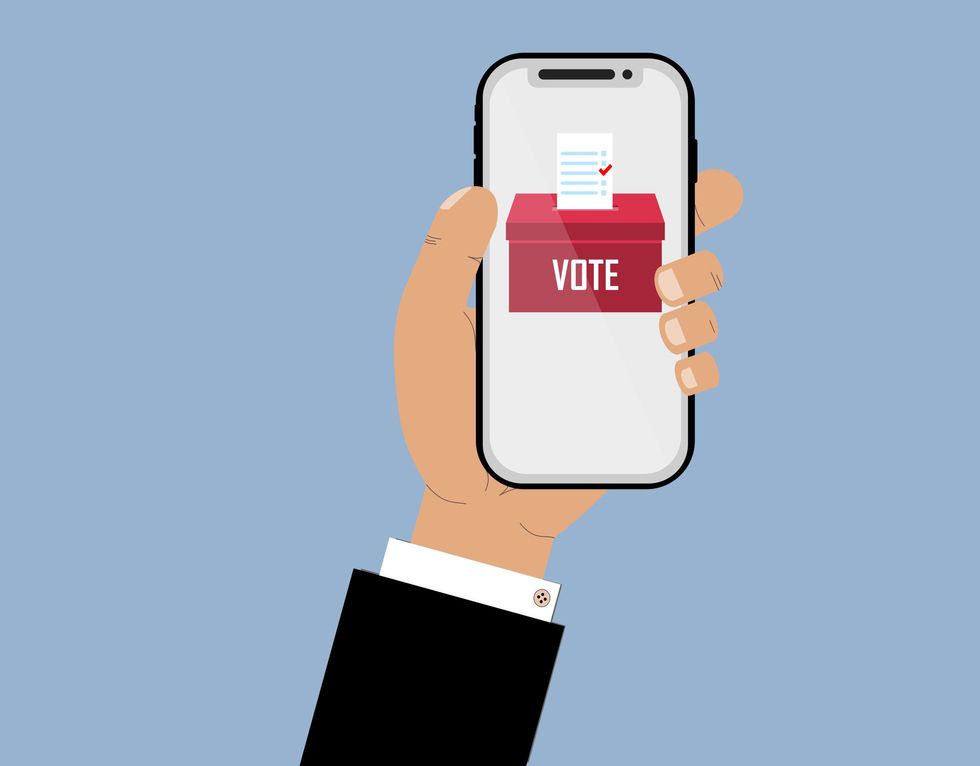 Sara Swann
For many people, modern technology makes voting online a no-brainer. But implementing such a system nationwide presents many risks and challenges.

To assess the opportunities and pitfalls of remote digital voting, the Center for Security in Politics at the University of California, Berkeley announced Wednesday the formation of a working group that will rigorously study the issue. The goal is to develop best practices for election officials who want to offer safe and secure digital voting options.
Debate
The Bridge Alliance's Diversity Report measures the progress we have made in giving all Americans a seat at the table. The numbers are trending in the right direction for ideology and age but it is clear we must do a better job of recruiting and welcoming racially and ethnically diverse Americans, writes Jeremy Garson, legal counsel and chief of staff for the Bridge Alliance, which houses The Fulcrum.
Joy Mayer, director of the Trusting News Project, joins host and fellow journalist Mónica Guzmán to count down six things right-leaning news consumers wish journalists would do better—and some things all news readers can do to support the American promise of journalism as a critical public service in this episode of the Braver Angels podcast.
Community
Network for Responsible Public Policy hosts a panel discussion on infrastructure, which has been the bedrock to America's development, progress, and dreams. Roads to highways, dams, bridges, electric grids, railways and then airports and now internet and more. Can we learn from history, assess current needs, understand the economics and have a vision for our future?