---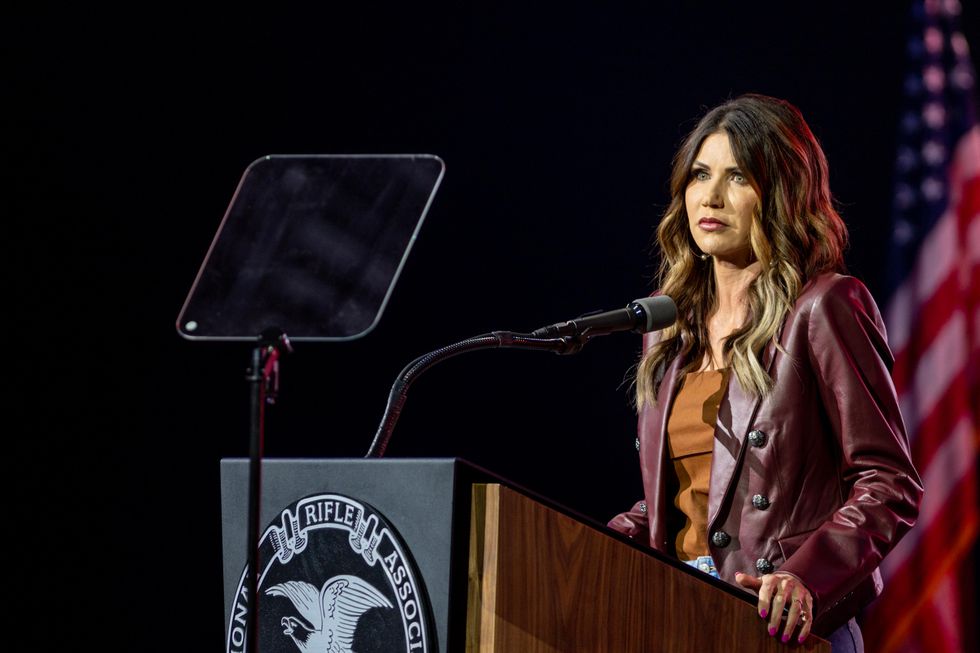 Richard Perrins
Today is the biggest primary day of the cycle, with voters heading to the polls in seven states: California, Iowa, Mississippi, Montana, New Jersey, New Mexico and South Dakota. (Another seven will match it on June 28.)

The primaries are literally all over the map, stretching from the Atlantic to the Pacific and the Gulf Coast to the Canadian border. We've got the nation's most populous state and one of the least populous, red states and blue states.
A number of incumbents are facing primary challenges. Perhaps the most interesting ones will be fought in South Dakota, where Republicans who hold statewide offices are being challenged from the right.
Other high-profile races:
In New Jersey, Republican Tom Kean, the son of a popular former governor, is hoping to make it through a primary and topple a Democratic incumbent.
California Gov. Gavin Newsom should cruise through his primary after surviving last year's recall election.
Five Republicans are vying for the GOP nomination to challenge New Mexico Gov. Michelle Lujan Grisham.
All of these states have made modifications to their elections laws in the past few years, in response to the pandemic and/or (unfounded) concerns about election fraud. Richard Perrins and Reya Kumar recap the highlights.
Meanwhile, states are continuing to modify their laws concerning voter registration, voter ID, early and mail-in voting, election crimes and more. The Voting Rights Lab is assisting The Fulcrum in tracking each week's legislative activity. The latest update reviews the action in four states:
New York is on the verge of enacting a law to create legal protections to prevent race- and language-based discrimination in elections.
In Arizona, legislators sent the governor a bill to make it easier to vote and one to provide more options for voter registration.
California moved closer to provide protections for election workers.
Oklahoma lawmakers failed to agree on a plan to separate state and federal election systems.
This week, we are sharing a video series featuring panel discussions from the Global Democracy Champions Summit, which was co-hosted by Keseb and the SNF Agora Institute at Johns Hopkins University. Perhaps this series will spur dialogue and action to advance inclusive democracy in the US and globally.
The first video features highlights from the summit. Later today we'll post one on "The State of Global Democracy."
Also in the news
Judge rejects Arizona GOP lawsuit to ban vote-by-mail (Arizona Mirror)
Burlington signs off on return of ranked-choice voting for city council elections (VTDigger)
Judge blocks Louisiana Congress map (Politico)
"People Must Pay Attention. People Must Watch": The Jan. 6 Committee Is Trying to Make the Most of Its Prime-Time TV Slot (Vanity Fair)
Upcoming events
Jan 6 Committee Hearings: What Can Business Expect? - Business for America - June 7
Finding Common Ground on Election Reform - Common Ground Committee - June 7
Renew America Unify Challenge - Unify America - June 8