Whaddya know? More people participate in vote-by-mail states.
---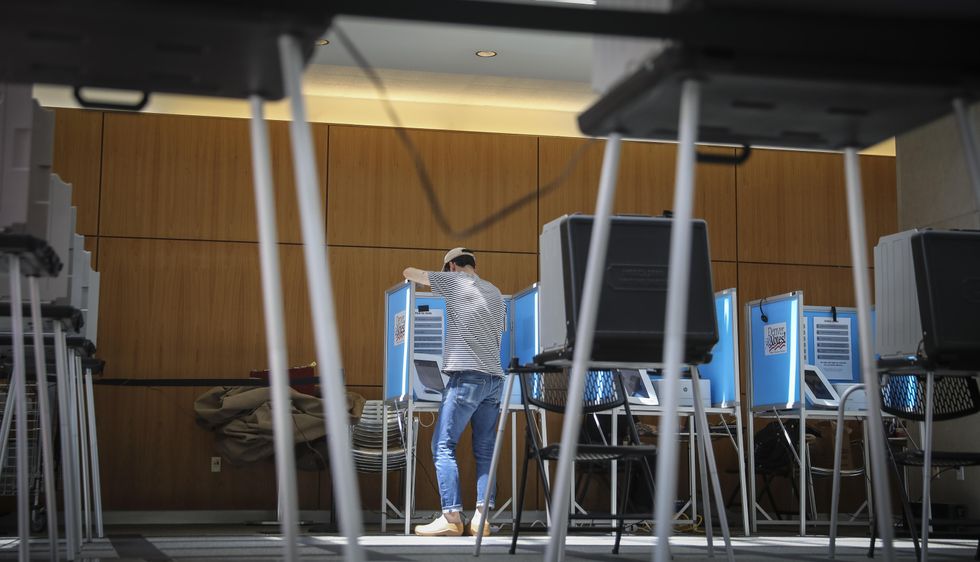 Primary turnout isn't really a point of pride for state officials, especially in a midterm year without presidential candidates on the ballot. But when examined in a vacuum, there is some positive news worth noting this year – at least in states that run mail-in elections.
The National Vote at Home Institute, which advocates for voting by mail, crunched the data on the primaries completed through June and found, perhaps not surprisingly, that the vote-by-mail states outperformed everyone else.
Six of the seven vote-by-mail states that have conducted primaries so far rank among the top dozen in terms of turnout. The No. 1 spot belongs to Montana, which does not mandate that all registered voters receive a ballot by mail but allows counties to send them if they wish.
NVAHI broke out the states into four categories: vote by mail, primarily vote by mail (Montana), no-excuse absentee voting and excuse-required absentee voting. Six of the bottom seven in terms of turnout were (again, perhaps not surprisingly) states that require voters to provide an excuse in order to vote by mail. New Jersey, an "excuse not required" state, has the second lowest participation rate so far, ahead of just neighboring New York.
Debilyn Molineaux, co-publisher of The Fulcrum, wrote this week about the intersection of art, democracy and repairing the world. She found the common theme of restoration in the Japanese art of kintsugi, in which broken pottery is not just repaired but transformed into a new piece of art, as well as Suzanne Firstenberg's art installations honoring those who died from Covid-19.
We hold people accountable for their actions. We should also hold ourselves accountable for the harm we've caused others. And then we lovingly seek to make the situation whole again. Not the same as it was, but whole with the new conditions of the current reality. We will never be what we were, but we can become whole again. And find the beauty in the process of repair.
Ask Joe
Joe Weston, The Fulcrum's resident advice columnist and the person behind Fierce Civility, wants to help you navigate difficult conversations in our polarized world. If you've got a question for Joe, email him at AskJoe@Fulcrum.us. His column is published every other Friday (including tomorrow).
"Why and Why Not" host Brad Fallon welcomed Stephen Medvic, author of "Gerrymandering: The Politics of Redistricting in the United States" for an in-depth discussion of gerrymandering.
Both parties love to criticize the practice of partisan mapmaking when done by the other side, and yet maps are becoming more gerrymandered than ever. Brad and Stephen address how we got to this point and what can be done about it.
Also in the news
Mass. high court hears GOP case challenging mail-in voting (WBUR)
Why Abortion Is A Civil Rights Issue for Black Voters (FiveThirtyEight)
Poll workers are short-staffed, under attack — and quietly defending democracy (PolitiFact)
Charted: Split-ticket districts are disappearing (Axios)
Upcoming events
Media: How Do We Recognize Bias? - Crossing Party Lines - July 10
We the People's Forum: Is It Time For A Third Party? - Braver Angels - July 11
How to Host and Organize Living Room Conversations - Living Room Conversations - July 11
Unpacking Court Reform: How to Ensure a Strong Judiciary - R Street - July 11