What motivates young people to vote?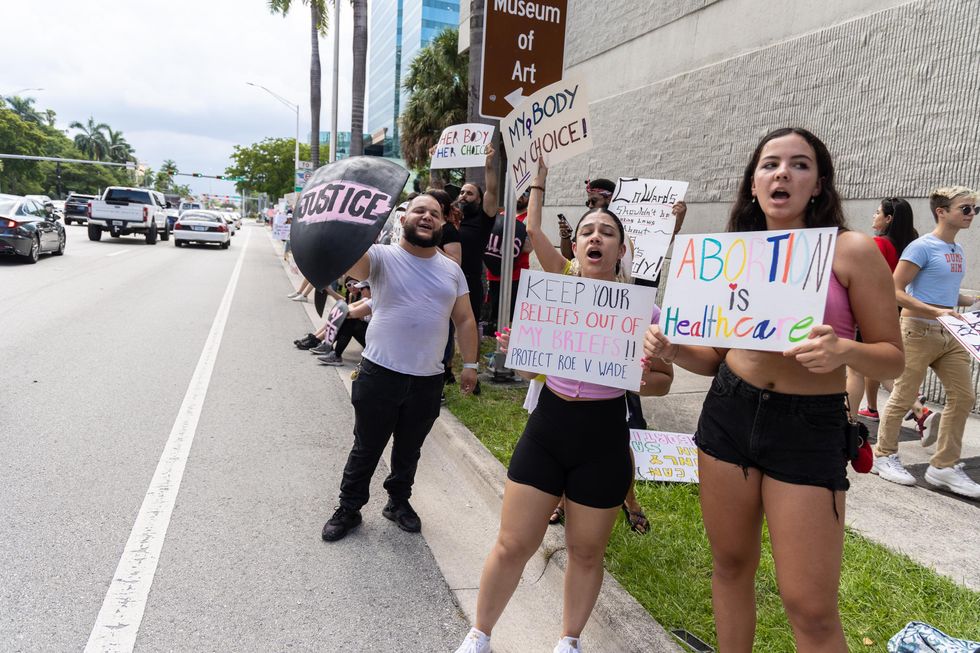 Other than the ongoing investigations of Donald Trump, perhaps no story has driven more political discussion this year than the impact of inflation and the Supreme Court eliminating the constitutional right to an abortion.

And – surprise! – those two issues are the primary reasons Americans under 40 are planning to vote this year.
A recent survey by the Alliance for Youth Action and Civiqs found that 60 percent of Democrats (and Democratic-leaning independents) in 11 battleground states are motivated to vote by the debate over abortion access. Meanwhile, 80 percent of Republicans (and Republican-leaning independents) in those same states are motivated by the economy and inflation.
Interestingly, the data shifts a bit when parsed by race rather than party. White, Black and Latino millennials and members of Gen Z all listed economy/inflation as their prime motivator.
Will these voters make a difference in the midterm elections? Young voters are the fastest growing segment of the electorate, and 86 percent of respondents say they intend to cast a ballot in November.
The nonpartisan group HeadCount, which works with corporate brands, sports teams, musicians and festivals to increase voter registration, is stepping up its efforts headed into midterm voting.
Over the summer, HeadCount announced two big partnerships. One invited people to register to vote or check their status in return for an entry into a contest with the winner traveling to Australia and New Zealand to see Billie Eilish in concert.
The second partnership, with the parent company for the Washington Capitals, Washington Wizards, Washington Mystics and their arenas, creates an ongoing engagement at more than 100 games plus concerts.
And with National Voter Registration Day just a few weeks away, HeadCount hinted that more big news is on the way.
"Deconstructed" host T.J. O'Hara welcomed George Mason University law professor Ilya Somin to the podcast to discuss the reality, scope, and impact of political ignorance. O'Hara and Somin, the author of the appropriately titled "Democracy and Political Ignorance: Why Smaller Government Is Smarter," also talk about the sad state of voting in the United States and what, if anything, can be done about it.
On the latest episode of "Democracy in Danger," legal scholar Jedediah Purdy joins hosts Will and Siva to help launch a new season focused on democracy, law and the people. Can Americans transcend gross inequality, neoliberal ideology, and the "politics of nihilism" taking root among their leaders? Looking to Frederick Douglass for inspiration, Purdy thinks so.
Also in the news
Michigan elections panel declines to send voting rights proposal to ballot (Detroit Free Press)
Judge: Disabled Wisconsin voters can get help with ballots (ABC News)
Democrat Mary Peltola tops Sarah Palin to win U.S. House special election in Alaska (NPR)
Arizona man gets 6 months for illegally voting in 2020 general election (KTAR)
Upcoming events
Mindful Conversation Explanation Session - Breakbread World - Sept. 6
Open Democracy Discussion - Equal Vote - Sept. 6
Securing Your Vote: Business Briefing on PA Election Operations with Acting Secretary of the Commonwealth Leigh Chapman - Business for America - Sept. 7
National Debate: Mar-a-Lago Investigation - Braver Angels - Sept. 8