What to know about today's primary states
---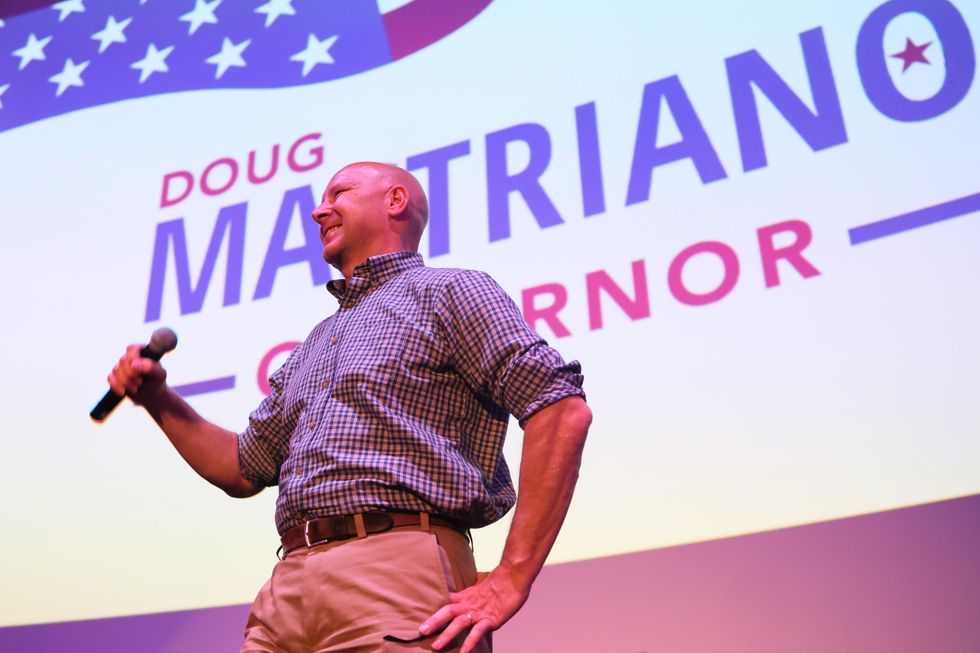 David Meyers
Primary season resumes today as eligible voters in five states pick their nominees for federal, state and local elections. The Republican primaries for governor and senator in Pennsylvania have drawn the most oxygen, but there are also important contests in Idaho, Kentucky, North Carolina and Oregon.

These states also offer a mix of primary systems, with some offering a version of open primaries and others closed to anyone who isn't a member of a political party. Oregon is an outlier in another way, as the only state among the five that conducts its primaries exclusively by mailed ballots (although voters may return them in person).
In the fall and winter of 2021-22, The Fulcrum published Election Evolution, a series on how each state has updated its election laws since the Covid-19 pandemic and unsubstantiated claims of election fraud prompted legislators to make changes. Some made it easier to vote and some made it more difficult to cast a ballot.
As the midterm primaries commence, we are updating that report with results from the 2022 legislative sessions.
Catch up on all the changes in this week's primary states.
Last week, lawmakers in both Missouri and New Hampshire sent their respective governors legislation creating more severe photo ID requirements for voters. The Missouri bill also would establish early-in person voting, which South Carolina finalized last week. Pending enactment of the Missouri bill, just five states do not allow early in-person voting now.
The Voting Rights Lab also provides updates on new election-related activity in Kansas and Texas.
Chief Justice John Roberts has said there will be an investigation of the leak of Justice Samuel Alito's draft opinion reversing Roe v. Wade, and Justice Clarence Thomas says the leak has forever changed the court for the worse.
But author Lawrence Goldstone, who has written extensively about the court, believes the leak should be the start of a positive change, one that provides the public greater insight into the working of an unelected government body whose members are entitled to serve for life.
Publishing draft opinions is not a panacea, of course. It has been argued that it would have no real impact since justices, aware that their more extreme views will be subject to public scrutiny, will be less likely to put them on paper and instead moderate their drafts to appear less offensive to those who disagree. But that moderation, as false as it may be, will make justices at least consider the impact of their words, which will perhaps, for some if not all, lead to more moderation in their thinking. They will at least be forced to consider contrary points of view, which at present seems sadly absent in their deliberations.
During the National Week of Conversation, Convergence co-hosted a live, participatory discussion on cross-generational efforts to end partisan polarization. Discussion leaders included:
David Eisner, Convergence
Layla Zaidane, Millennial Action Project
Manu Meel, BridgeUSA
Marc Freedman, Encore.org
Also in the news
Judge removes stay from ruling on Florida's congressional map. State appeal expected. (Miami Herald)

New congressional map for N.Y. sets stage for major clashes in Democratic primaries (NBC News)
Postal Service agrees to provide more transparency during election season (Federal News Network)
Proposed ballot initiative to switch Nevada election voting to ranked-choice draws critics (Las Vegas Sun)
Judge allows Georgia voting rights trial to continue (Atlanta Journal-Constitution)
Upcoming events
Bridging Divides in America - Interfaith Youth Core - May 17
Unify Challenge - Unify America - May 18
Majority Minority - USC Center for the Political Future - May 19
Understanding the War In Ukraine - Network for Responsible Public Policy - May 19