What you need to know about today's primaries
---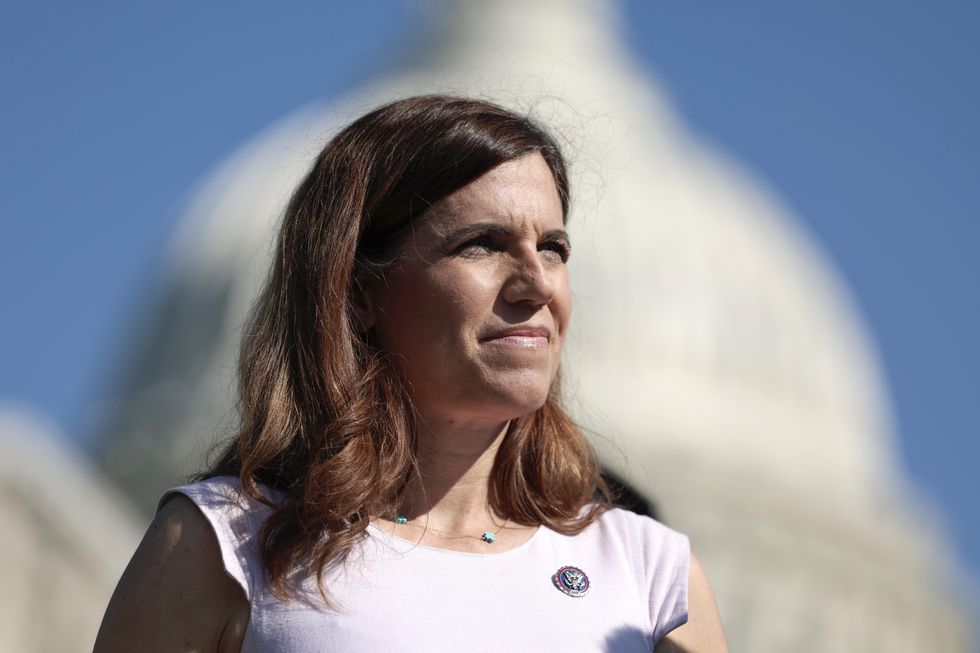 Rep. Nancy Mace
Anna Moneymaker/Getty Images
The midterm primaries continue today, with voters in Maine, Nevada, South Carolina and North Dakota choosing their candidates for federal, state and local elections. Each of these states has made some effort to bring more voters into the process.

Maine established online voter registration and made it easier to vote by mail. And starting next cycle, the state will open up its primaries to unaffiliated voters.
Nevada now has a permanent vote-by-mail system.
North Dakota now allows tribal IDs as a form of voter identification.
South Carolina instituted early, in-person voting.
These changes, and others, could impact which candidates advance to the general election in November.
Additional reading: A number of states advanced legislation to change election laws last week.
Your take: The Jan. 6 hearings
A committee of the House of Representatives is holding public hearings during which members are laying out their evidence that former President Donald Trump encouraged a coup against the government and ignored his obligations under the Constitution he had sworn to protect, all so he could remain in office despite losing the 2020 election.
This week, we'd like your take on the evidence presented to date.
What evidence has surprised you?
Have you heard any evidence that has changed your perspective on Jan. 6? If so, how has it changed?
If you were sitting in a jury, what would you be analyzing and thinking?
What more would you want to know?
Please send us your take by 7 pm ET Wednesday. We will publish select responses on Friday.
Perhaps you've been thinking, "I feel helpless to make change. There's nothing an average person can do." If that's the case, or you're just wondering how you can help others, then Caroline Klibanoff has a suggestion for you. The managing director of Made By Us wants you to get involved in the Civic Season.
Running from Juneteenth to July Fourth, the Civic Season brings together more than 150 museums, historic sites and historical societies providing fun, educational opportunities to learn more about America and American values.
Many, perhaps even most, of us want to be engaged citizens. It is rewarding to feel that you have a say in the direction of your country, and to activate that power; and it is frustrating to feel that you can't make a difference in nudging the world a bit closer to your own values. Civic Season offers avenues to explore those values, critical context to understand yourself as part of your community/country/world, and paths to take action and be heard.
Additional reading: The "stuff" democracy is made of
Also in the news
Rules vary, but 35 states require some form of ID to vote (PolitiFact)
Critics worry Florida's new elections chief will make the office more partisan (NPR)
Democratic meddling in GOP primaries prompts concern over elevating election deniers (The Washington Post)
Women secretaries of state face threats and harassment for battling election lies (The 19th)
Advocate: Military veterans could solve national poll worker shortage (The Center Square)
Court lifts hold on Louisiana congressional redistricting (Fox News)
Upcoming events
Patriotism, Nationalism and Globalism - The Great Reset - June 14
Getting Elected Officials to Act - American Promise - June 14
Unify Challenge - Unify America - June 14
Voter Registration 101 - Nonprofit Vote - June 15