Which states had the highest turnout for primaries this year?
---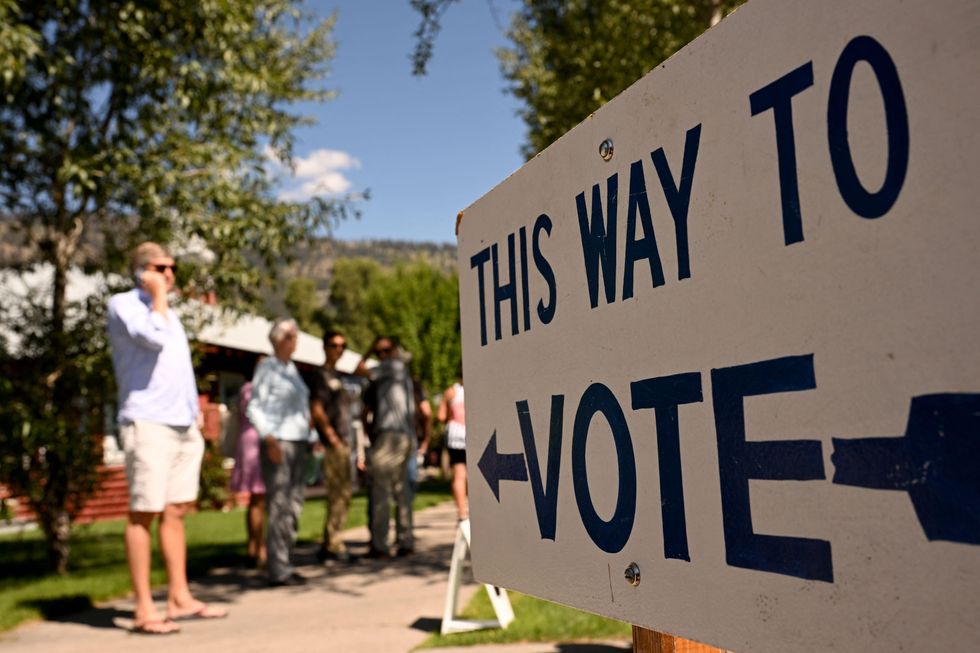 If you were to guess which states had the highest turnout during the 2022 primaries, where would you start? Maybe Oregon and Colorado, two of the original states to go to full vote-by-mail systems? Or Montana, which often has a high turnout rate?

Well, you might be surprised to learn that Wyoming led the field – and by a lot! – followed by Kansas. In both cases, turnout was likely driven by what was on the ballot rather than how the ballot was made available.
In Wyoming, Rep. Liz Cheney was seeking renomination after backing democracy over Donald Trump. The number of people voting shot up as Republicans ousted Cheney, reaching 63 percent of registered voters (and 11 point bump over the 2018 midterms).
And in Kansas, where lawmakers put an abortion ban measure on the primary ballot, perhaps in an effort to take advantage of a usually low-turnout election, 47 percent of registered voters participated (and knocked down the ban). Kansas' 2018 midterm primaries had just 27 percent turnout.
But after you get past those two states, you'll find the vote-by mail states lined up. Washington and Hawaii both had 40 percent turnout.
The Voting Rights Lab staff had a lot to keep track of last week, with lawsuits , judicial rulings and other government actions affecting voting laws across the country. Some highlights:
The three Republican Party organizations filed a lawsuit seeking to have mailed ballots that are undated or misdated tossed out.
Michigan Gov. Gretchen Whitmer signed a bill that allows voting precincts to be consolidated under certain conditions, but not for this year's election.
A federal judge ordered Alabama's top elections official to turn over records related to the removal of registered voters from the roster.
Another federal judge allowed Arkansas to proceed with a law limiting the number of voters a translator may assist.
Wyoming's acting secretary of state asked counties to stop using ballot drop boxes.
Georgia counties are receiving, and rejecting tens of thousands of challenges to voter registrations.
A pair of college students – conservative Clare Ashcraft and liberal Jackson Richter – are members of BridgeUSA, a national collection of students working to heal the partisan divide facing our country.
They joined the latest episode of "Let's Find Common Ground" to discuss their experiences with cancel culture, the role of social media and the impact of free speech.
Also in the news
Who counts as Black in voting maps? Some GOP state officials want that narrowed (NPR)
Right-Wing Leaders Mobilize Corps of Election Activists (The New York Times)
Most say voting is vital despite dour outlook for the future, says AP-NORC poll (PBS NewsHour)
Approval vs. ranked-choice voting: What's the difference? (Crosscut)
Election security, misinformation threats loom large ahead of the US midterms (CSO)
Upcoming events
Unify Challenge - Unify American - Oct. 18
Inspiring Stories: Bridging the Red-Blue Divide - The Guibord Center - Oct. 19
A Conversation on the Future of American Democracy - Veterans for Political Innovation - Oct. 19
Training: Meeting with Your Elected Officials - Civic Genius - Oct. 19
Peacebuilding Adolescents in Schools: Need, Challenges - Mediators Beyond Borders International - Oct. 20