Which states had the highest turnout for the midterms?
---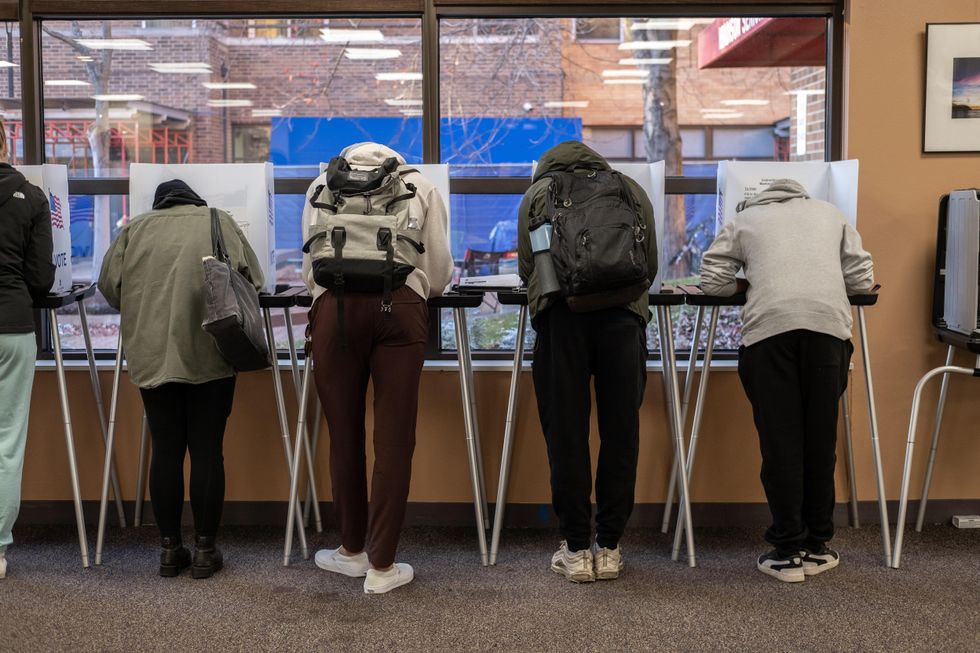 No, the votes are not yet all counted. But the U.S. Election Project has used a combination of released vote totals and projections to estimate turnout for the midterm elections. So far, the numbers indicate a dip of a few percentage points from 2018, which had seen the highest voter participation in a century.
Some highlights from the estimates:
Minnesota had the highest estimated voter turnout at 61.6 percent.
Three vote-by-mail states cracked the top 10: Colorado (59.2 percent), Oregon (56.2 percent) and Vermont (55.5 percent).
The two states that use ranked-choice voting for federal and state elections also made the top 10: Maine (60.9 percent) and Alaska (57 percent).
Seven of the 10 states with the highest turnout featured hard-fought races for senator and/or governor.
Tennessee had the lowest turnout at 33.5 percent.
Finally, Election Day arrived and the courts and legislatures had nothing left to do in regard to election management. But voters in some states had the opportunity to change how elections will be run in the future.
For example:
Michigan voters amended the state Constitution to establish a nine-day early voting period and to expand mail ballot access.
In Connecticut, the voters authorized lawmakers to consider legislation to establish early in-person voting. (It is one of four states that do not offer early in-person voting right now.)
The people of Nebraska voted to create a photo ID requirement for voters.
In Nevada, the people approved a ballot initiative to adopt open primaries with a ranked-choice general election. The measure needs to be approved again in two years in order to go into effect.
And the people of Ohio voted to bar noncitizens from voting in municipal elections.
Ballotpedia's editor in chief, Geoff Pallay, and managing editor for ballot measures, Ryan Byrne, had been tracking initiatives across the country. They got together virtually to analyze the results, compared the results to prior elections as well as discussing what happened with key measures related to abortion, marijuana and election policy.
Also in the news
Fact check: 2022 midterm election was secure, contrary to claim of mail-in ballot fraud (USA Today)
Republicans' 2022 Lesson: Voters Who Trust Elections Are More Likely to Vote (The New York Times)
Nevada high court rejects plea to stop county's hand-count (The Associated Press)
Georgia's young voters ready for Dec. 6 Senate runoff after new election rules tripped up some in midterms (Georgia Recorder)
Insufficient paper ballots in GOP precincts among allegations against Harris County, Abbott says (ABC 13)
Upcoming events
Mindfulness and Meditation -The Great Reset - Nov. 15
Unify Challenge - Unify America - Nov. 15
And Now What? A Post-Election Review for Independents and Friends - IndependentVoting.org - Nov. 15
A Sense of Place: Embracing First Nations Peoples - Peace Through Action USA - Nov. 15
2022 Election Recap: What's Next For The Anti-Corruption Movement? - RepresentUs - Nov. 15
Hold America Together: Dialogue Across The Divide Zoom Event - BridgeUSA - Nov. 15
Inspiring Stories: Where Do We Go From Here? - The Guibord Center - Nov. 16
Democracy Happy Hour - Fix Democracy First - Nov. 16