Who says Congress is mired in gridlock?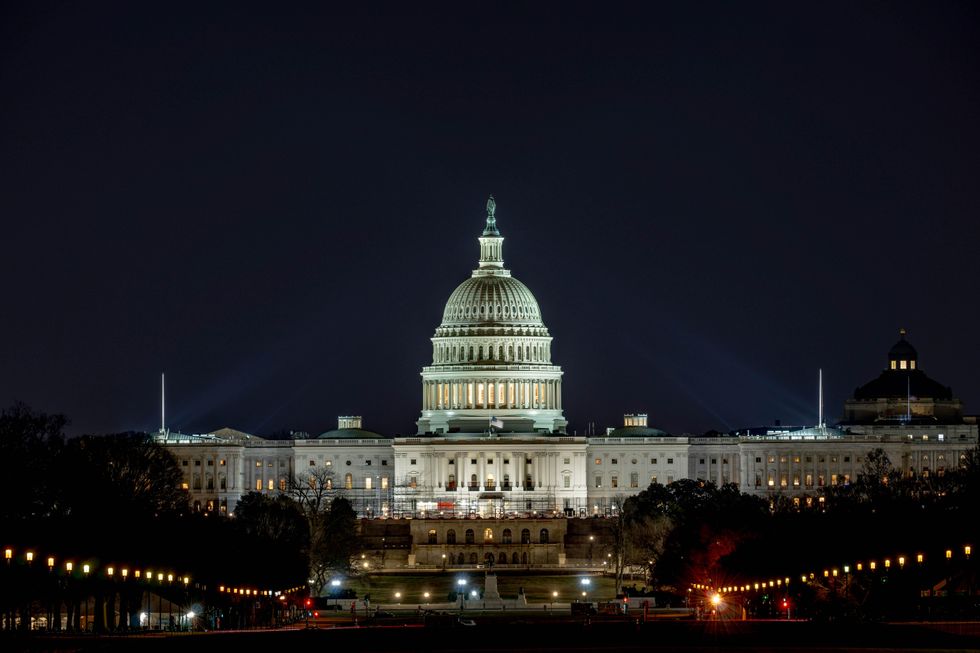 House Democrats have one of the slimmest majorities in recent memory and the Senate, as you know, is evenly split with only Vice President Kamala Harris giving Democrats a tie-breaking advantage.

Add in the nature of partisan primaries driving lawmakers further away from the center of the political spectrum and you have a recipe for legislative gridlock. But according to the Pew Research Center, the math may be wrong.
The current Congress is actually slightly outpacing its predecessor in terms of passing substantial legislation (such as appropriations and policy-setting legislation but not bills honoring people). Other than a four year stretch when Republicans controlled both chambers of Congress, this is actually the most productive period in a dozen years.
And it's not just total numbers. The minority party is not using its strongest procedural tool, the Senate filibuster, to block legislation, as often as it has in the past, again according to the fine people at Pew.
Republicans in the Senate are forcing fewer cloture votes, and Democrats are more successful in winning those votes than past majorities.
If it seems like North Carolina is often in the middle of fights over election laws, there's some truth to that. For example, a voter ID law has been winding its way through the legislative and judicial branches for years. And now the Tar Heel State has another internal fight on its hands.
Last week, the North Carolina Republican Party filed a lawsuit seeking to give county election officials the power to reject mailed ballots if they haven't been properly witnessed, based on signature matching.
Elsewhere in the states:
A coalition filed a lawsuit in Alaska seeking to create a method by which voters can cure, or correct, errors in their absentee ballots. Thirty-one states currently offer such an option.
Legislators in California are on the verge of sending two election bills to Gov. Gavin Newsom for his signature. One would provide confidentiality protections for election workers and the other would require drop boxes be placed on state college campuses for statewide elections.
A federal appeals court ruled that Mississippi may continue to permanently cancel an individual's right to vote if convicted of certain felonies, upholding a provision in the state Constitution that dates back to 1890.
A pair of Braver Angels representatives, from opposite ends of the political spectrum, discussed ongoing investigations of former President Donald Trump and why conservatives are so angry about the FBI's search of Mar-a-Lago.
Chief Marketing Officer Ciaran O'Connor, who worked for both Barack Obama and Hillary Clinton, and Wilk Wilkinson, a Trump supporter who helps lead Braver Angels' efforts to engage working class Americans, also talked about what the "rule of law" means in our deeply polarized country.
Ask Joe
Joe Weston, The Fulcrum's resident advice columnist and the person behind Fierce Civility, wants to help you navigate difficult conversations in our polarized world. If you've got a question for Joe, email him at AskJoe@Fulcrum.us. His column is published every other Friday in The Fulcrum.
Also in the news
Why Republican Voters Support Ballot Initiatives Their Red States Do Not (FiveThirtyEight)
DeSantis election investigation chief told local officials they face 'no fault' for felons voting (Politico)
Fetterman said he opposes voter ID laws because 'people of color are less likely to have their ID' (Fox News)
Colo. Secretary of State says some could lose their right to vote depending on midterm election results (Denver7)
With 10 weeks until midterms, election deniers are hampering some election preparations (ABC News)
Upcoming events
Mindful Conversation Explanation Session - Breakbread World - Aug. 30
Energy Security as National Security: Reducing Dependence on Foreign Adversaries for American Energy Needs - American Conservation Coalition - Aug. 31
Chapter Onboarding in Partnership with Civic Genius - YOUnify - Aug. 31
Intro to RepresentUs & The Pro-Democracy Movement - RepresentUs - Aug. 31