Why should you care about Ukraine?
By Debilyn Molineaux and David L. Nevins

On Tuesday, on orders from President Vladimir Putin, Russian "peacekeepers" entered Ukraine. As we write this on Thursday, a full attack across Ukraine is unfolding. Russian aggression is an abandonment of the international rule of law that took hold following World War II.
---
Those who study history have seen this before. An authoritarian figure decides to expand the territory of his country and starts attacking neighboring countries.
Today and tomorrow, we focus on authoritarianism. Both abroad and in our nation.
What is happening in Ukraine is more than a question of what the United States' international responsibilities are to protect democracy. It is a question of our commitment as citizens to life, liberty and the pursuit of happiness? What are our commitments to defending and protecting democracy at home and abroad? What is your commitment?
Earlier in the week, before the invasion, we asked this questions to our readers:
What additional actions, if any, should the United Statestake in regards to the Ukraine situation?
We will share those answers with you tomorrow and ask a related question of equal or greater importance:
What do you think needs to be done in this nation to ensure authoritarianism does not undermine freedom both abroad and at home?
Sign up for The Fulcrum newsletter
Please send us your answers to pop-culture@fulcrum.us.
Read more about the authoritarianism at home and abroad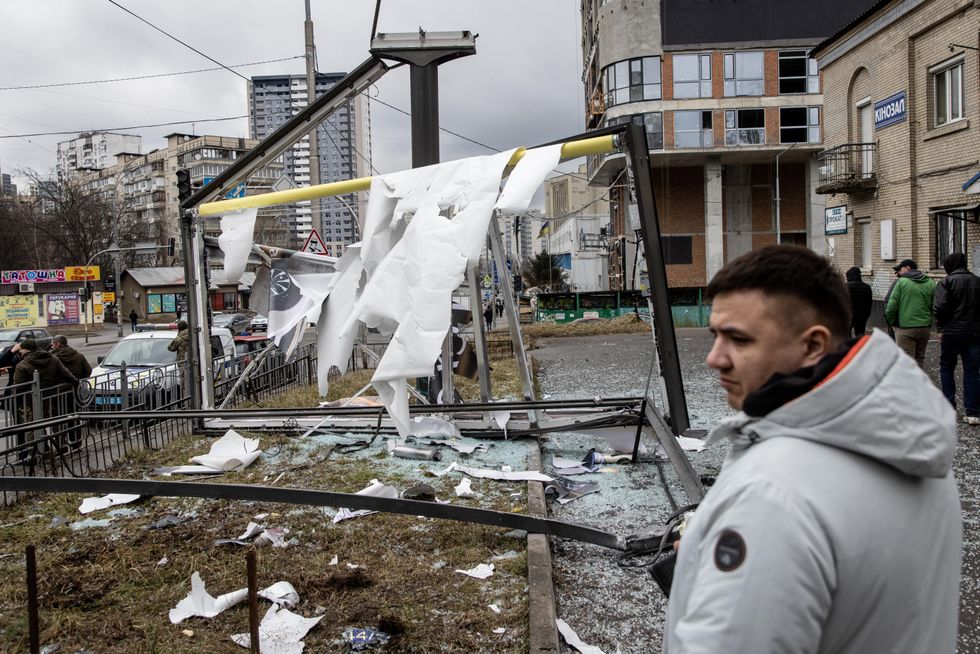 People stand around a structure damaged by a rocket in Kyiv, Ukraine.Chris McGrath/Getty Images
Vladimir Putin's invasion of Ukraine is the latest, and most serious, example of the rise of authoritarianism around the world, reports
The great challenges of our time are between forces advancing freedom and justice versus those promoting division and exclusion, writes Rob Stein, a leading pro-democracy strategist.
When we see our priorities or our way of life threatened by calls to change the status quo, we turn to the authoritarian who promises to not compromise. We need to fight these tendencies, explains Debilyn Molineaux, co-publisher of The Fulcrum.
It's the presumption of liberty, including the liberty to compete with the established players, that makes an economic system innovative, not dictators with "thirty robust lads," argues Tom Palmer of the Cato Institute.