Women of color lead the fight for voting rights 101 years after suffrage
News
---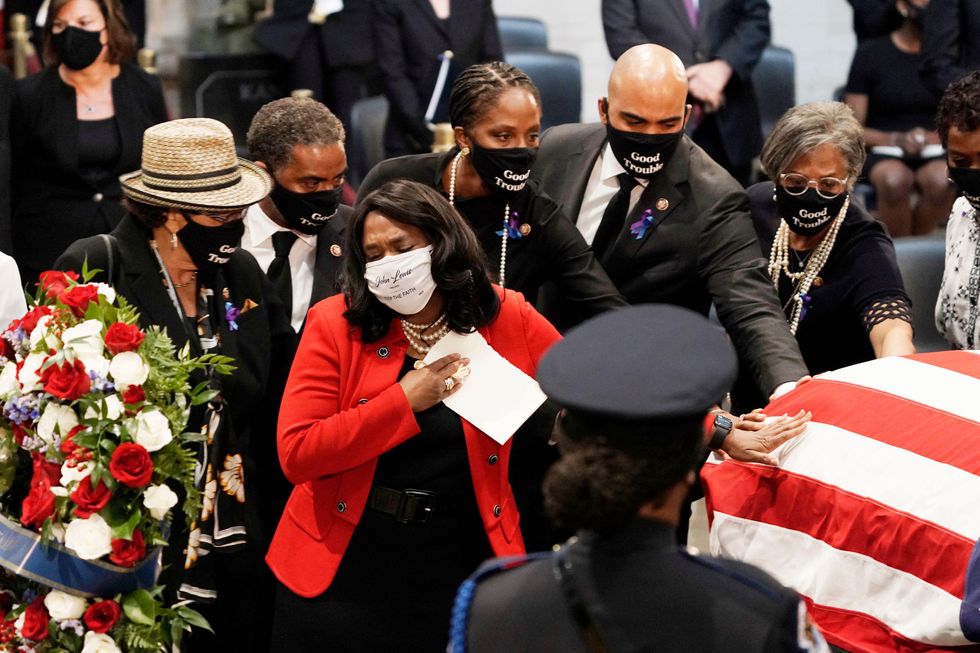 Errin Haines, The 19th
Standing next to the Edmund Pettus Bridge on Tuesday, Rep. Terri Sewell of Alabama introduced House Resolution 4, the John R. Lewis Voting Rights Advancement Act, for the fourth time.

As the country marks 101 years since the ratification of the 19th Amendment on Wednesday, the franchise remains fragile. Women of color like Sewell are on the front lines of fighting the 21st century voter suppression efforts sweeping state legislatures — and of helping to lead the push for federal voting rights legislation that is likely to stall anew in a deeply divided Congress.
In the modern-day battle for suffrage, many women and marginalized people are fighting on two fronts: They're attempting to defend hard-fought gains even as they scramble to expand the electorate. Some see the progress of the past imperiled as their successes are met with conservative backlash.
Debate
The pandemic pushed the constituent services demands on Congress to new levels, and the Congressional Management Foundation tracked some amazing examples as part of our 2021 Democracy Awards announced this week, shares Bradford Fitch, president and CEO of the Congressional Management Foundation.
The Fulcrum's co-publisher, Debilyn Molineaux sits down with Elizabeth (Liz) Hume, Acting CEO/President of Alliance for Peacebuilding to talk about the US withdrawal in Afghanistan. Hume shares her experience of working in Afghanistan after the 9/11 attacks and outlines the complexity of the US presence and withdrawal.
Gregory Joseph, Communications Director with American Promise, discusses the important work of removing the influence of big money from our political system to help protect our democracy. The interview is part of a collaboration between Bridge Alliance and CityBiz entitled Repairing America's Broken Democracy.
Community
Congressional Management Foundation brings you a webinar in strategic relationship building with lawmakers. Members of Congress often are harried and overbooked when in Washington. Interacting with lawmakers back home can be the best strategy to get "quality time" with key decision makers. In this session, participants will learn about who lawmakers listen to and why; the most effective tactics and strategies to use in the district or state; how to build long-term relationships with lawmakers and their staff; and the best opportunities for setting up meetings and events back home.