Young voters want open primaries
---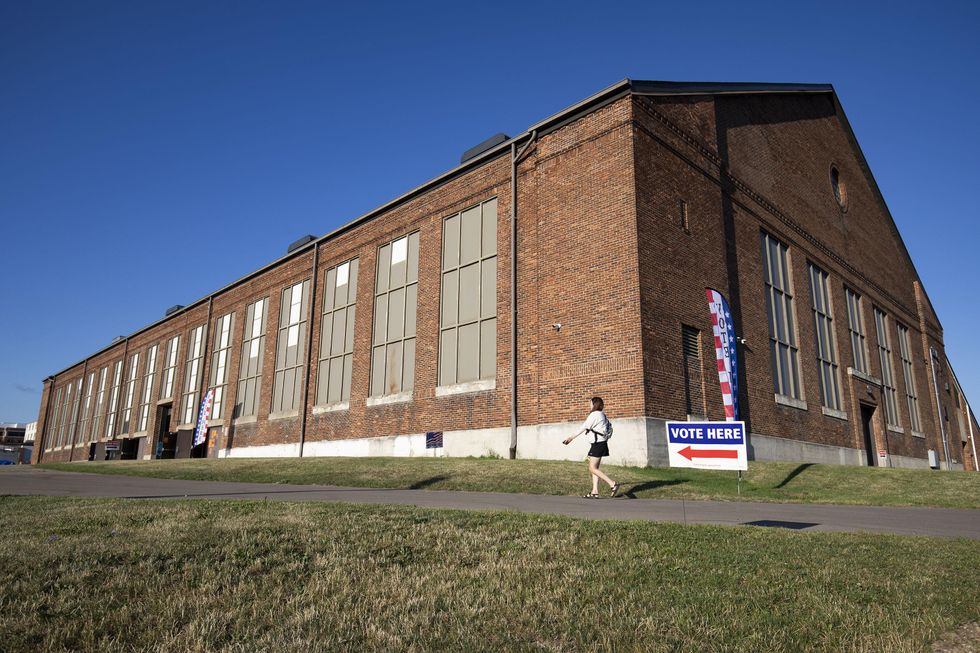 Half of people ages 16-39 don't know if they live in a state with open or closed primaries, but 85 percent of them know they prefer open primaries.
So says Students for Open Primaries, which surveyed 1,000 people about their views on political parties and primary systems. Respondents overwhelmingly favored a system that places all candidates on one primary ballot with the top vote-getters advancing to the general election (regardless of party) – like the primaries in California, Washington and Alaska.
Their view makes sense when young analyzed alongside other results from the primary, which found voters on the outs with political parties:
65 percent identified as independent voters
68 percent say they do not feel like they are represented by either of the two major political parties.
80 percent believe elected officials are more loyal to parties than constituents
80 percent say close primaries are a problem impacting young voters.
With the dust still settling after the midterms, legislators and election officials in some states are already making plans for updating election administration – and, in Georgia's case, preparing for an upcoming runoff. The latest highlights:
Ohio legislators revive an 18-month-old bill that would prohibit officials from mailing unsolicited absentee ballot applications to voters; limit drop box placement; restrict voters' ID options; and remove provisions in the original bill facilitating voter registration at the DMV.
Texas lawmakers have already pre-filed over 40 bills related to voting and elections in advance of the 223 session. Some of the bills would increase criminal penalties for voting when ineligible, expand who has authority to enforce election law, and even provide the attorney general the ability to punish local prosecutors for failing to sufficiently enforce criminal election laws.
A Georgia judge ruled that counties may offer early voting on Saturday, Nov. 26, in advance of the Dec. 6 Senate runoff.
Having determined that some counties closed too many polling places, Kentucky Secretary of State Michael Adams proposed either giving him and the governor veto authority over counties' consolidation plans or establishing statutory limits.
Incoming Alabama Secretary of State Wes Allen pledged to withdraw his state from the Electronic Registration Information Center, a nonpartisan collective of 33 states and D.C. that shares registration information in an attempt to keep voter rolls accurate.
Your take: Reducing violence in society
Throughout the nation, and using many different means, people are killing each other. Mass shootings often make national news – with multiple tragedies in recent days – but people are also stabbing, throwing others in front of the subway, etc.
As a nation, we were already struggling with mental illness before Covid-19, and the lockdowns only worsened our collective health. It seems as if we have been collectively traumatized.
With the holiday season upon us, we want your take on three questions:
What are the underlying causes of the violence?
If we are suffering from collective trauma, how do we heal that trauma?
What steps can we take as a society to turn people away from violence?
Email your responses to Debilyn Molineaux, co-publisher of The Fulcrum, by noon on Wednesday. Select responses will be published Friday.
The Fulcrum's executive editor, David Meyers, and Layla Zaidane, president and CEO of the Millennial Action Project, appeared on the latest episode of "How Do We Fix It?" to discuss the 2022 election results – with a twist. Instead of focusing on which party is up or down, they examined the engine running our democracy, diving into election integrity, youth voter engagement, and how ballot initiatives changed future elections.
Also in the news
College students push to ease voting access after midterm barriers (Iowa Capital Dispatch)
How GOP state supreme court wins could change state policies and who runs Congress (NPR)
Does Fusion Voting Offer Americans a Way Out of the Partisan Morass? (The New York Times)
Ohio GOP aims to change voting laws during lameduck session (The Associated Press)
Supreme Court dismisses challenge to Texas state legislative maps (CNN)
Upcoming events
Skills for Bridging the Divide - Braver Angels - Nov. 26
The Pandemic: Is It Over For You? - Crossing Party Lines - Nov. 27
We the People's Forum: Is Forgiving Student Loan Debt a Good Idea? - Braver Angels - Nov. 28
Talk to Connect: Bringing Humor to your Holidays - Living Room Conversations - Nov. 29