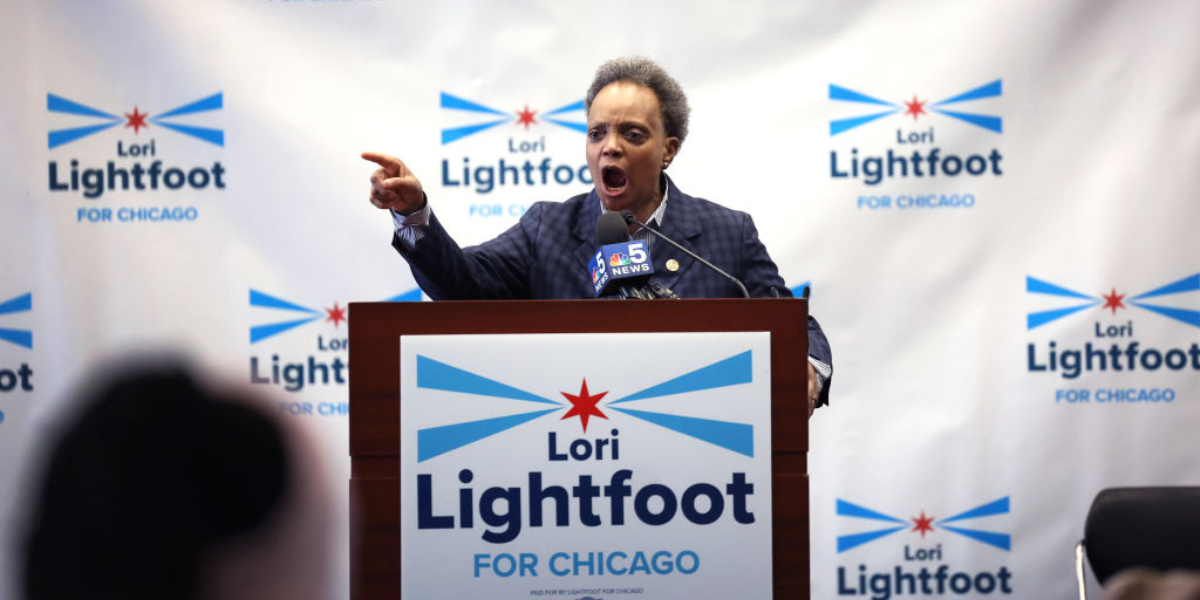 Photo by Scott Olson/Getty Images
Dariel Cruz Rodriguez is a first-year undergraduate student at The University of Chicago in the Hyde Park neighborhood, where he is currently studying Public Policy and Democracy. He is the founder ofStudents for Open Primaries, a national election reform organization.
A little over 6 months ago, I found myself standing at the front doors of Chicago's O'Hare International Airport, two bags in each hand and a promise to learn more about the Windy City ingrained in my head. Little did I know then that I would be starting classes at The University of Chicago while a heated mayoral primary was underway.
It was no secret that Chicagoans were not satisfied with the progress Lightfoot had made up until the end of her mayorship– according to the Chicago Sun-Times, Lightfoot's public approval rating as Mayor was 29% just before the primary election. That's considerably down from her 78% approval rating at the start of her term around June 2020. Now, one lame-duck mayor and six failed candidates later, we are left with two Mayor hopefuls: Paul Vallas and Brandon Johnson.
I can only imagine how this election could have played out in a closed primary system. In a closed primary system, only registered members of a particular political party are allowed to vote in that party's primary elections. This means that independent voters and members of other parties are excluded from participating in the primary process, which can lead to a limited and narrow candidate selection. Closed primaries can often promote more divisive politicians, as candidates who may not appeal to a broader electorate are more likely to be chosen as the party nominee.
Sign up for The Fulcrum newsletter
However, in Chicago's recent mayoral primary election, the use of an open primary system allowed for a more diverse and inclusive candidate pool, resulting in a more competitive election, with a wider range of candidates vying for the mayorship. In an open primary system, all registered voters are allowed to participate in the primary election, regardless of their political affiliation. In short, open primaries ensured that all Chicagoans have a say in who (or who won't) the next mayor could be.
Our friends to the east in New York City faced a complete opposite electoral climate in their latest mayoral election. The closed primary system in the Big Apple has led to a situation where the winner of the Democratic primary is often viewed as the de facto winner of the mayoral race. In contrast, Chicago's open primary system allows for a more diverse and inclusive candidate pool, leading to a more competitive election and a wider range of candidates with different perspectives and platforms. After Lightfoot's stunning loss in February, we see that Chicago's election process scrutinizes politicians more on their commitment to the city, rather than their party.
The fact that Lightfoot, a popular and incumbent mayor, was defeated in the primary election shows that open primaries can lead to unexpected outcomes and a true representation of the will of the people. It also underscores the importance of having an open and inclusive democratic process.
I've been working on election reforms for the past two years as the co-founder of Students for Open Primaries, and I can say with full confidence that if there is one thing now that the City of Chicago is doing right: it is open primaries.