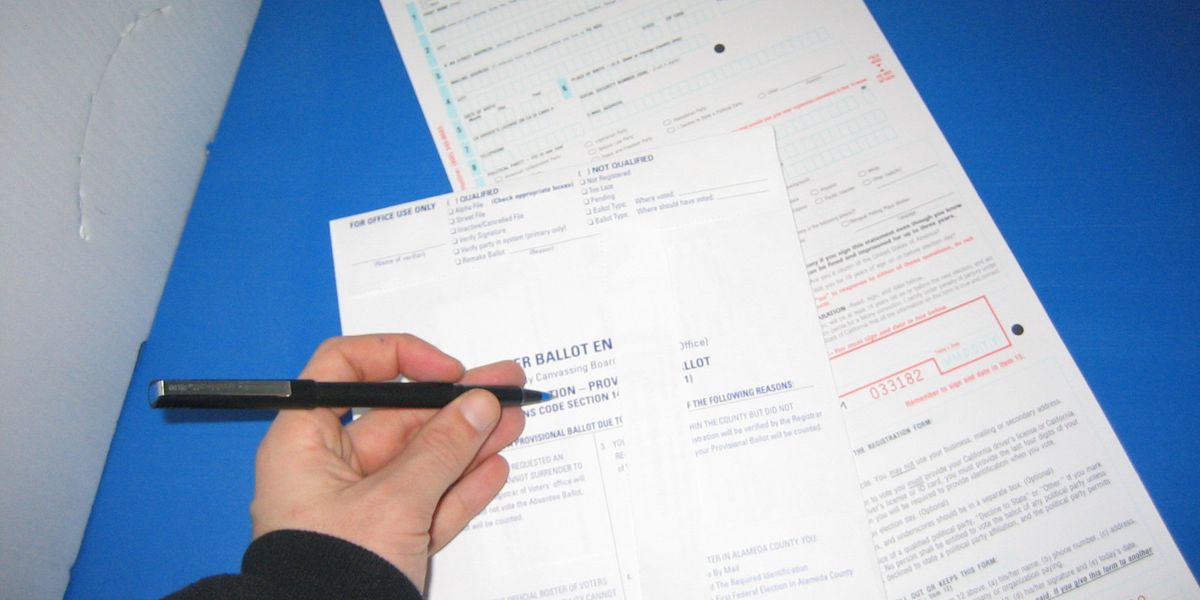 Wikimedia Commons
It's the day after Election Day, and thankfully for most voters, it was a straightforward process with short wait times at the polls. But some voters now need to take additional steps to ensure their votes count, especially if they voted by mail or were forced to use a provisional ballot. Even now, you can successfully "cure" your ballot, a process in which you can fix any problems and make sure your vote is counted.

What are the common reasons people may need to cure their ballots? In many states, the curing process is used to correct ballots with missing or mismatched signatures, identification issues, or missing pieces of your vote-by-mail package. Your state will notify you if there is a problem with your ballot. That gives you a short window — typically a few days — to correct the issue so that your ballot is not rejected.
How can voters get through the "cure" process successfully? The Advancement Project National Office has a number of resources to help you track and cure your ballot. This includes instructions for key states like Florida and Georgia.
Here are the answers to some common questions around curing an absentee or provisional ballot.
Sign up for The Fulcrum newsletter
What should I do if my vote-by-mail ballot was initially rejected?
If your ballot was rejected, you have a right to cure your ballot and have your vote counted! Sometimes absentee ballots are rejected for mistakes on the ballot. If you made a mistake, don't worry! Many states provide a cure period for you to fix your mistake and make sure your ballot is accepted!
What if I voted a provisional ballot?
If you voted yesterday and your name did not appear on the rolls, or there was an issue with your eligibility, poll workers may have offered you a provisional ballot. This gives you an opportunity to vote and make sure you're not disenfranchised. In nearly all states, provisional ballots are separated from other ballots until after Election Day. Then a determination is made about whether the voter is eligible to vote. Before the state deadline, you must provide required information to prevent your provisional ballot from being rejected. You can call your local elections office to learn what information you must provide to cure your ballot.
How common are provisional ballots? Is this a widespread problem?
According to the National Conference of State Legislatures, states vary greatly in how provisional ballots are handled, in the number issued, and how many are rejected. The Election Assistance Commission tracks state policies as well as numbers of ballots. States can have as few as 100 provisional ballots cast statewide, or as many as 100,000.

Gilda Daniels is the litigation director for the Advancement Project National Office. Read more from The Fulcrum's Election Dissection blog or see our full list of contributors.