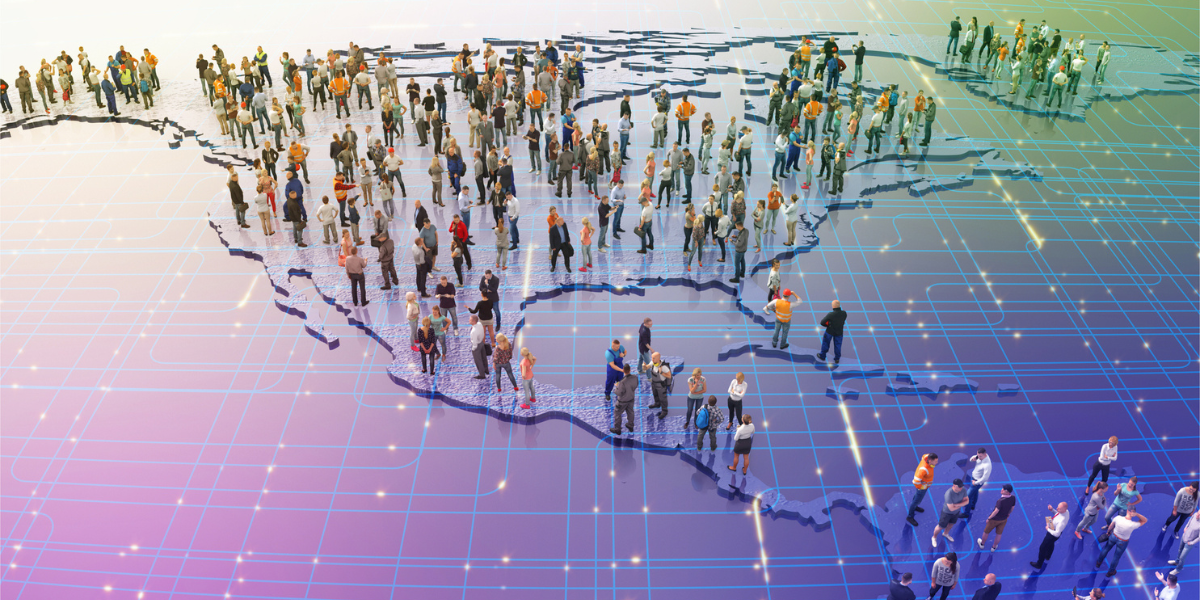 Getty Images
Powley is CEO and co-founder of Team Democracy. Powley lives in Mountain Top, PA. He retired from a 46-year career at the helm of his whitewater rafting company, to found Team Democracy with his brother-in-law Chris.
The Carter Center and Team Democracy recently announced a new partnership to promote transparent and trustworthy electoral processes in the United States.
Team Democracy is a grassroots initiative dedicated to fostering transparent and trustworthy electoral processes in the United States and has successfully mobilized candidates nationwide to commit to core democratic values of accountability and transparency in the electoral process.
The Carter Center founded by former U.S. President Jimmy Carter and former First Lady Rosalynn Carter in 1982, in partnership with Emory University, is a not-for-profit, nongovernmental organization by has helped to improve life for people in over 80 countries by resolving conflicts; advancing democracy, human rights, and economic opportunity; preventing diseases; and improving mental health care.
This important strategic alliance aims to strengthen the core values of democracy and electoral integrity defined in the Candidate Principles for Trusted Elections, a national, cross-partisan effort co-led by The Carter Center and the Gerald R. Ford Presidential Foundation and supported by over 70 organizations across the country.
Sign up for The Fulcrum newsletter
The Candidate Principles for Trusted Elections promote the essential cornerstones necessary for a healthy constitutional democracy, including integrity, nonviolence, security, oversight, and the peaceful transfer of power. Through their collaboration, The Carter Center and Team Democracy will work to advance these principles, foster dialogue among candidates and stakeholders, and create a more transparent and trustworthy electoral landscape.
"We're excited to work alongside Team Democracy," said Jason Carter, chair of The Carter Center Board of Trustees. "This partnership underscores our commitment to ensuring that elections are conducted in a way that upholds the core values of democracy. Thanks to their work, more than 775 candidates committed to their Safe and Fair Elections Pledge in 2022, demonstrating Team Democracy's unwavering dedication to strengthening our democratic institutions. And we're delighted to have Team Democracy Chair General Hayden as a Candidate Principles Steering Committee member."
"Many of us in the national security community share a profound, nonpartisan commitment to our democratic institutions and norms," said General Michael Hayden. "Our team is thrilled to join the Candidate Principles project. Team Democracy's 2022 Safe and Fair Election Pledge was crafted with the support of The Carter Center and other nonpartisan democracy experts, and it mirrored the essential elements of the Candidate Principles for Trusted Elections. Our hope is that every American who cherishes our constitutional democracy will endorse these principles and urge their candidates and elected representatives to do the same."
The new partnership will afford us the opportunity to engage more directly with all Americans. Strengthening our democracy can never be exclusively a top-down initiative but instead requires the active participation of 'we the people.' The Candidate Principles provide an important, nonpartisan piece of common ground around which all Americans, and their elected representatives, can rally.
The Candidate Principles for Trusted Elections is advised by a steering committee co-chaired by Jason Carter and Michael Ford. Michael Hayden, Margaret Hoover, Sam Donaldson, Nick Troiano, and Danielle Allen are also part of the committee. Visit principledcandidates.org to learn more and support the principles.