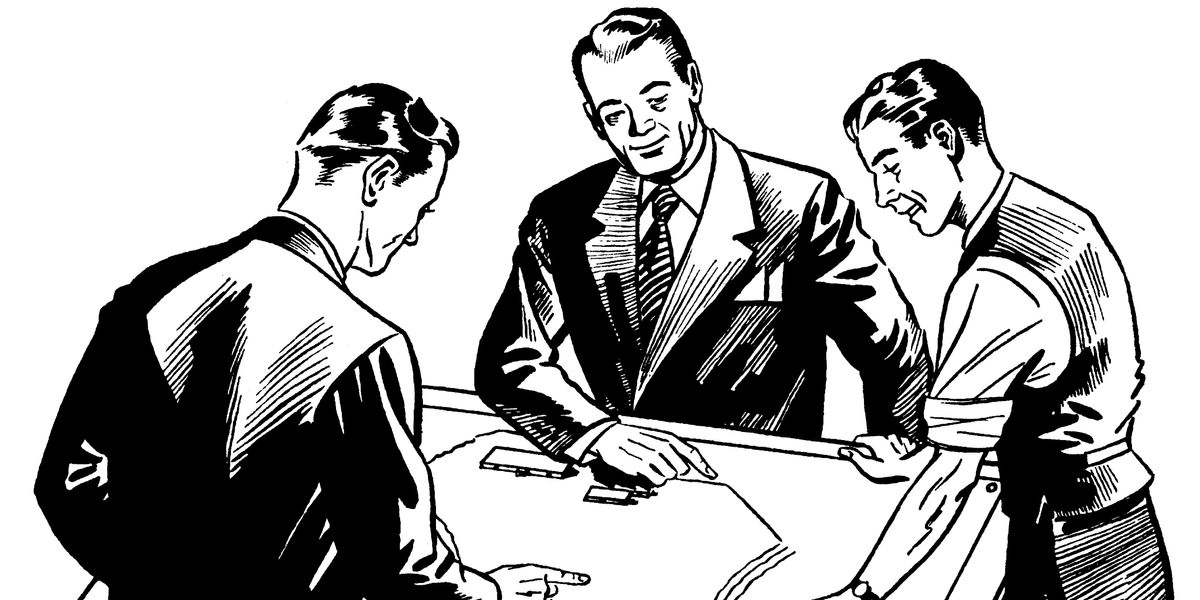 CSA Images/Getty Images
Already, this redistricting cycle has been like no other in recent memory. A global pandemic and a fight to include a question about citizenship in the decennial census caused the Census Bureau to announce it will be unable to meet its statutory deadlines for delivering the data. Although a few legislatures have begun drafting and even passing maps, the delay means that most states will not begin redistricting until five months later than anticipated. Several states have already begun to have hearings, and will hopefully follow up with more after the pre-Sept. 30 data files release.

In addition, legislative and congressional redistricting will be conducted by citizen commissions in 11 states, up from seven in 2010. Citizen commissions are seen by many reformers as not only a means to greater public input and community representation, but also as a limit to gerrymandering. And the trend seems likely to continue: According to the Brennan Center, proposals to create redistricting commissions were the most common type of redistricting reform considered by legislatures in 2020, including 18 that specifically called for citizen commissions.
Sign up for The Fulcrum newsletter
For those not directly engaged in the process, there is a third and critical difference in the process this cycle: widespread public access to nonpartisan data, tools and information necessary to engage meaningfully in the process.
Drawing legally compliant district maps requires a tremendous amount of data, which is often time consuming to collect and labor intensive to process. Legislators have staff on hand to collect and process this data, as well asprovide technical support and training. They also have taxpayer dollars to buy proprietary mapping software, allowing them to intricately manipulate district lines to produce friendly districts. Because the data and tools are difficult to acquire, the ability to suggest more legally compliant maps or analyze proposed maps for gerrymandering has been out of reach for all but the most well-resourced groups.
This time, however, individuals and organizations can turn to the nonpartisan Redistricting Data Hub, a one-stop shop for high-quality redistricting data. For instance, all states require compliance with the Voting Rights Act of 1965. The RDH website hosts validated precinct boundaries joined with election results, which are used for racially polarized voting analyses, an essential step in assessing VRA compliance. RDH also hosts American Community Survey and voter file data with racial and ethnic information, as well as population projections, that can be used to assess how the demographics of a district might change over time.
Numerous states also require redistricting to respect "communities of interest," a criterion that is generally viewed as a door to more equitable representation. These communities are often subjectively defined, but testimony in support of a community can benefit from quantitative evidence found in the ACS, voter file data and population projections.
But data will only get you halfway there — access to mapping software and the technical skill to use them are also necessary to draw and analyze maps.
Once again, this cycle is different, in that there are several high-quality redistricting tools available for free online, including Dave's Redistricting App, DistrictBuilder, Districtr, Representable and the QGIS Redistricting Plugin. RDH has partnered with these organizations to provide demonstrations on how to use their tools, and you can find recordings of these sessions on the RDH website. And anyone can send questions about redistricting data, mapping tools, and other aspects of the process to info@redistrictingdatahub.org; knowledgeable, nonpartisan and friendly staff will respond within one business day.
Only time will tell how effective these changes are in preventing gerrymandering. But there are clear reasons for hope this time around, as long as the public uses these tools to their advantage. If you spent the last 10 years bemoaning gerrymandering, now's your chance to make sure you don't spend the next decade doing the same. The data, tools and support you need to effectively participate and advocate for a fair and representative redistricting are all publicly available online for free from the Redistricting Data Hub. Use our resources and let's advocate for fair districts!