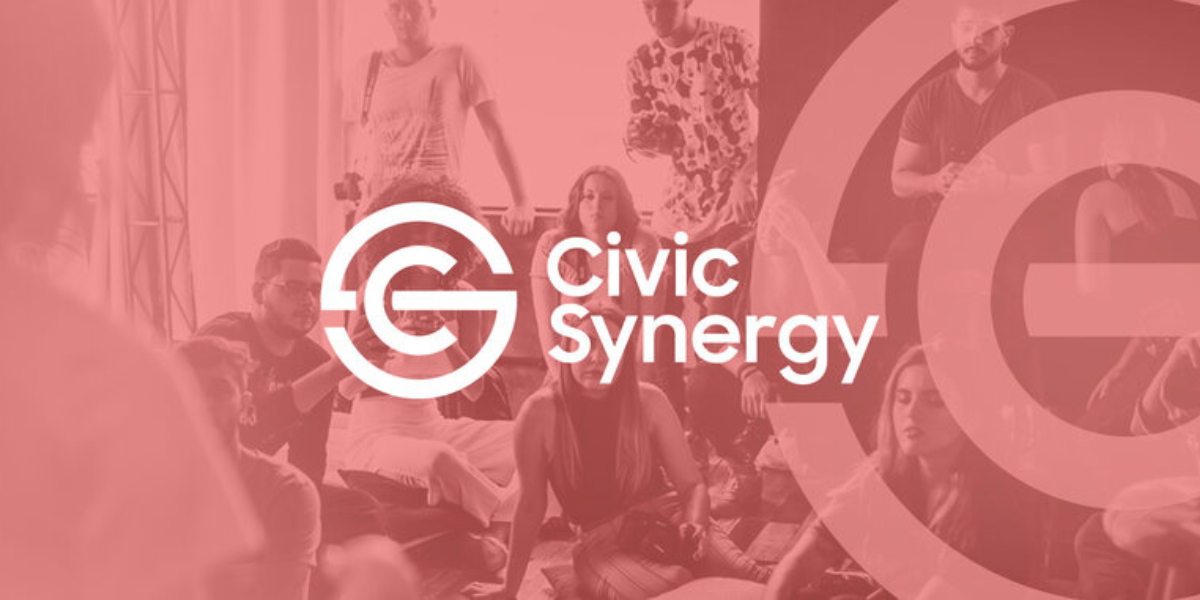 Laura Chen is a Co-Founder of Civic Synergy, a political depolarization organization for young adults. She is a recent graduate from the Massachusetts Institute of Technology (MIT) and a current Coro Fellow in Public Affairs.
Lake Dodson studies Political Science, East Asian Studies, and Global Security at the University of Mississippi. Lake's previous writings on nuclear weapons deterrence have been published by Harvard. His main areas of research are East Asian Relations and nuclear energy.
Starting an organization aimed at bringing politically opposed young adults into a room to create policy solutions was terrifying - but a mix of mind-opening conversation and facilitated collaboration has helped each of our groups build captivating proposals so far.
By the time I graduated high school and entered my first year of college, I had seen two of the four longest U.S. government shutdowns in history. Growing up in this era of increasing partisan gridlock, distrust, and even hatred was disheartening. I wondered how our democracy could function when we couldn't talk to each other and share ideas. After the events at the Capitol on January 6, 2021, a couple of other MIT students and I had a question: can we bring young people together, across political divisions, to tackle our most pressing challenges?
Sign up for The Fulcrum newsletter
The answer was daunting - it was tied to the very roots of our democracy. Two years after starting Civic Synergy, an organization focused on political depolarization among young adults, our work has answered a resounding yes to that question. We are proud to say our journey has become one of hope, discovery, connection, and learning.
Civic Synergy empowers young adults with the skills and opportunity to bridge political divides in service of solving the pressing challenges of our time. Politically diverse teams of 5-7 participants, from around the country, formulate and present policy proposals to members of Congress at the end of a 6 week program. During the first session, each team participates in a Living Room Conversation around the topic at hand. These are open-source, guided conversations proven to build understanding to bridge divides. The Living Room Conversations organization seemed to start with the same question I wondered about - how can we get people to talk to each other in the first place? For the past two programs we've run, our cohorts have gotten to hear from John Gable from AllSides and Joan Blades from Living Room Conversations and then have broken out into teams for their very own conversations.
The program starts with these conversations to help participants connect as humans and to begin to build trust, which is a key building block for teams' collaboration. One participant, Lake Dodson, reflects on his experience:
When starting my first-ever meeting with Civic Synergy, I had initially thought that the "Living Room Conversation" was simply a form of breaking the ice, but it was clear that the Living Room Conversation was more thought out and developed, asking more in-depth questions about everyone's core beliefs. I especially enjoyed the questions posed to us in our Environmental Cohort. Hearing everyone's opinions on hot-button issues like self-driving cars or responsible energy production was very helpful in assessing where one person's interests end and where another begins. I was immediately interested and drawn into this open style, seeing it as a way to work smarter, faster, and with a greater amount of autonomy.
I remember when we were talking about energy production, I spoke at length about the benefits of nuclear energy, specifically using Thorium instead of Uranium or Plutonium. While the other members of my group heard out my views, others would add to my points by asking about how my ideas would affect low-income communities or governmental policy. It was very promising to see that my more scientific/economic perspectives were being built-up or challenged by volunteers who were more concerned about sustainability, society, or any other points of view that filled in the gaps. Since those first few meetings, my interest in energy, specifically nuclear, grew. In fact, I have recently been invited to Vienna, Austria to speak on behalf of Thorium at an international nuclear energy conference.
Thanks to Civic Synergy, I was able to discuss the issues which were most important to me with an equally enthused group of people who gave me constructive criticisms that added to my approach. I remember a specific instance of this happening when I discussed green energy with a fellow participant. She was very adamant about using forms of renewable energy like hydroelectric, thermal, and wind, while I was skeptical of those forms, saying that they all either produce more pollution than expected, are unreliable for consistent energy, or do not produce enough energy to be worth the costs. By the end of our discussion, we agreed to propose support for residential solar panels for small-scale energy production, while nuclear power plants could provide large-scale energy production. These conversations and debates allowed us to be direct with each other and have all voices heard while creating our proposal for the member of Congress we presented to.
The Living Room Conversation helps our participants learn about each others' background and experiences that shape their views, and notice similarities or differences from their own. From there, with a facilitator's help, participants have a strong base to collaborate and innovatively design new solutions that meet each of their interests, across the political spectrum.
Over the last two years, 85 participants have gone through Civic Synergy's collaborative leadership program, like Lake. Written reflections from participants, full of hope and discovery, have empowered the leadership team, now made up of 90% program alumni, to continue and improve the program. For both those running the program and those going through it, the importance of stewarding democratic leaders with conflict resolution skills to reach across the aisle has never been clearer.