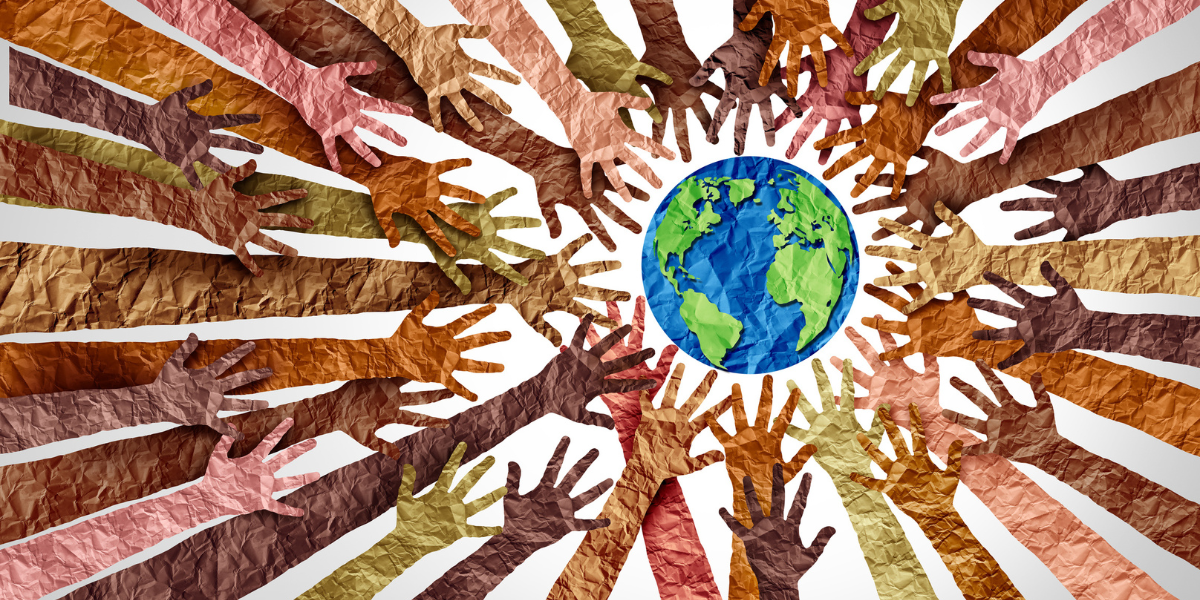 Getty Images
Ratcliff is a former special education teacher and is a justice advocate with over 20 years' experience. She is an ambassador for the Ann Arbor City Council's A2Zero Carbon Neutrality Plan, serves on Ann Arbor's Commission on Disability Issues (CODI), and is a Vice-Chair of the The Washtenaw County Democratic Party's Communications Committee. Ratcliff is a Fellow at the OpEd Project.
In a series of seismic shifts that could echo for generations, the Supreme Court's recent decisions on student debt relief and affirmative action have placed sizable roadblocks on the path to socioeconomic mobility for marginalized communities. These rulings are more than just a hiccup in the pursuit of education equity; they are potential derailments of aspirations in fields like environmental justice, environmental engineering, public health, and climate science.
When the Supreme Court shot down President Biden's ambitious student loan forgiveness plan, a crucial financial lifeline was yanked away from those who, despite economic hardships, dared to dream of a higher education. For those who aspire to contribute to fields such as environmental justice and climate change adaptation – sectors which require specialized, often costly, education – the financial burden of student loans can be prohibitive.
Some might suggest that Pell grants or public service loan forgiveness programs are sufficient alternatives. However, these programs have blind spots that make them less effective for certain demographic groups. It leaves out the large number of middle class racial minorities and perpetuates the stereotype that Black or Brown equals poverty. Furthermore, public service loan forgiveness programs often mandate working for nonprofits, where wages may not be competitive or a job may not even be feasible depending on the students' major.
Sign up for The Fulcrum newsletter
In response to these issues, the Biden administration introduced the Saving on a Valuable Education (SAVE) plan in 2022 as a backup if the Supreme Court ruled against student loan forgiveness. This income-driven repayment (IDR) plan aims to provide more manageable monthly payments and broader loan forgiveness than previous models. The SAVE plan calculates payments based on their definition of disposable income (AGI - 225% of the U.S. Department of Health and Human Services Poverty Guideline amount for your family size) rather than the previous formula of AGI - 150% of the U.S. Department of Health and Human Services Poverty Guideline amount for your family size.
However, while the SAVE Plan is undoubtedly a step in the right direction, it's crucial to recognize that it, too, may fall short of providing a comprehensive solution. Under the SAVE Plan, a $0 monthly payment applies to those earning less than 225% of the Federal Poverty Line (FPL), which currently translates to roughly $32,000/year for a single person or $17/hour. While this might appear generous, it's hardly sufficient considering the costs of housing, food, and other necessities. It's also quite low if a job requires a university degree. Many starting salaries in the nonprofit sector and early-career stages in climate fields surpass this income level, thereby excluding these individuals from the full benefits of the plan. Consequently, this threshold should be raised to at least 400% FPL (approximately $54,000 for a single person) to truly benefit those with middle incomes and provide them with a more manageable repayment structure.
Despite the benefits of these grants and repayment plans, there's a critical oversight: the looming specter of compound interest on student loans, which can stretch a 5-10 year commitment into a 15-20 year financial burden. Graduating at 25, many individuals continue repaying loans well into their 40s. This burden directly influences life choices, such as where to live, what transportation to use, the choice between fast fashion outfits and sustainable fabrics, and more.
Simultaneously, the Supreme Court's decision to curb affirmative action in college admissions threatens to stifle the very diversity within our academic institutions and, by extension, sectors that require such higher education. This ruling shakes the very foundations of innovation and progress that a diverse student body brings.
To be sure, while HBCUs have been suggested as a solution to this ruling, many are underfunded and cannot afford to waive or lower tuition, and a significant proportion are private institutions, meaning students still accrue hefty debt burdens. Although a crucial part of the educational landscape, HBCUs mainly cater to African American students, leaving other marginalized communities without an equitable education solution.
To navigate this intricate landscape of financial and educational inequity, we need broad-based, systemic solutions. The U.S. Department of Education must increase funding to underfunded HBCUs, switch student loan repayments from disposable to discretionary income, increase the earnings threshold to 400% FPL, dramatically lower or eradicate interest rates on student loans, include climate-related fields in forgiveness programs, increase debt forgiveness for AmeriCorps members, and elevate the income threshold for Pell Grants to 400% of the Federal Poverty Level to help more families not incur debt.
The Supreme Court's rulings form a formidable barrier to environmental justice. They make it challenging for marginalized individuals to access the necessary education and resources to make their mark in environmental fields, undermining our collective fight against climate change.
Our society needs a diverse cadre of bright minds in the environmental justice and climate change adaptation fields now more than ever. But to achieve this, we must clear the path for everyone, regardless of their background, by reconsidering how our laws and policies shape the opportunities available to marginalized communities. The fight for environmental justice is not just about the climate – it is about equity, diversity, and the future of our world.