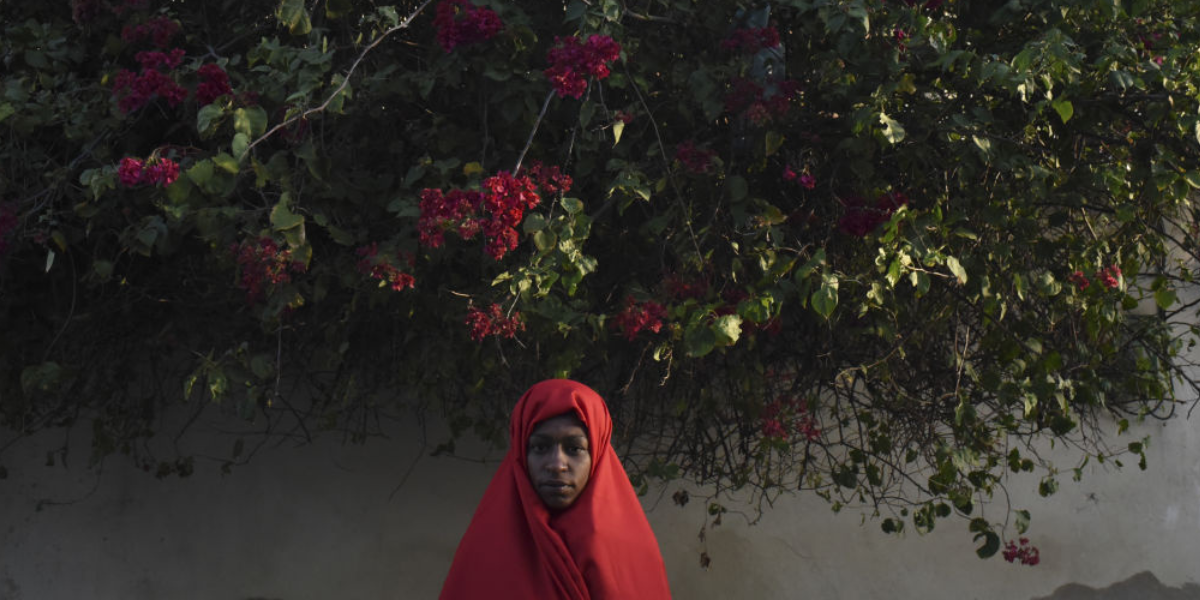 Getty Images
Tenzin Dolma was born in Tibet, educated in India and France, and now works for a nonprofit focused on Tibetan issues in Washington, D.C.

It's International Day of Democracy on September 15. As a woman born in Tibet, I encourage people to reflect on the role of luck in where we are born and how important it is for countries around the world to hold each other accountable. When it comes to democracy, Americans remain very lucky indeed to enjoy it.
Meanwhile, I have spent much of my life in a legal limbo called "statelessness." It is when no country will grant you citizenship. I fell into it at first for antidemocratic reasons. That is because China doesn't recognize the country of my birth. The plight of the Tibetan people is quite famous around the world. China remains sensitive to outspoken criticism of its treatment of Tibetans. Even now, working in Washington, D.C., I am careful about choosing my words. That is despite living in a country where free speech is woven into the Constitution. I still have family in more sensitive regions of the world where my words will have consequences.
I fled Tibet to India to study when I was just a child. I had no papers. But India let us stay on the condition that I went to school. When I finished school, I managed to get a visa to go to university in France, traveling to France with an identity certificate issued by the Government of India. When I finished in France, I went back to India. But like many people in my position, India would only grant me a visitor's visa with limited time in the country. Not all Tibetans' status in India is the same. But I can never get an Indian passport. I had to leave. Against the clock, I found work at a nonprofit in America. I came here on a specialist visa for people like me but my immigration status remains shaky. I am a citizen of nowhere and I cannot travel outside the United States again.
Sign up for The Fulcrum newsletter
In America, I heard about a new organization called United Stateless. It is trying to end the condition of statelessness for people in America. There are about 218,000 of us here. And there are about two million stateless people around the world.
Many of us became stateless for antidemocratic reasons. It happened to people who fled the former Soviet Union, for example. And it often afflicts people in the midst of wars and other geopolitical crises. The end result is we show up in a country—I was lucky to end up in America—without the ability to regularize our status. We live in fear of deportation even though it is often impossible to deport us because nowhere will take us. We struggle to get documents, such as identification. It makes it hard to work.
But there is some good news. America's Department for Homeland Security announced new rules in August. While they do not guarantee stateless people a path to citizenship, the rules do mean something. For the first time, DHS issued a clear definition of statelessness. Immigration officers can now consider statelessness in their decision-making. It means immigration officers will know how to treat people like me. And it offers some hope.
Still, such policy is subject to the whims of the administration in power. The next important step is for Congress to pass the Stateless Protection Act. Sponsored by U.S. Senator Ben Cardin and Congressman Jamie Raskin, the legislation could help. I am encouraged to hear that it will go through a democratic process. In some ways it would be the fitting culmination of my experience in coming to the United States to see a beacon of democracy affirming through a democratic bill that I deserve a country of my own.