Meet the reformer: Gilda Daniels, voting rights advocate and chronicler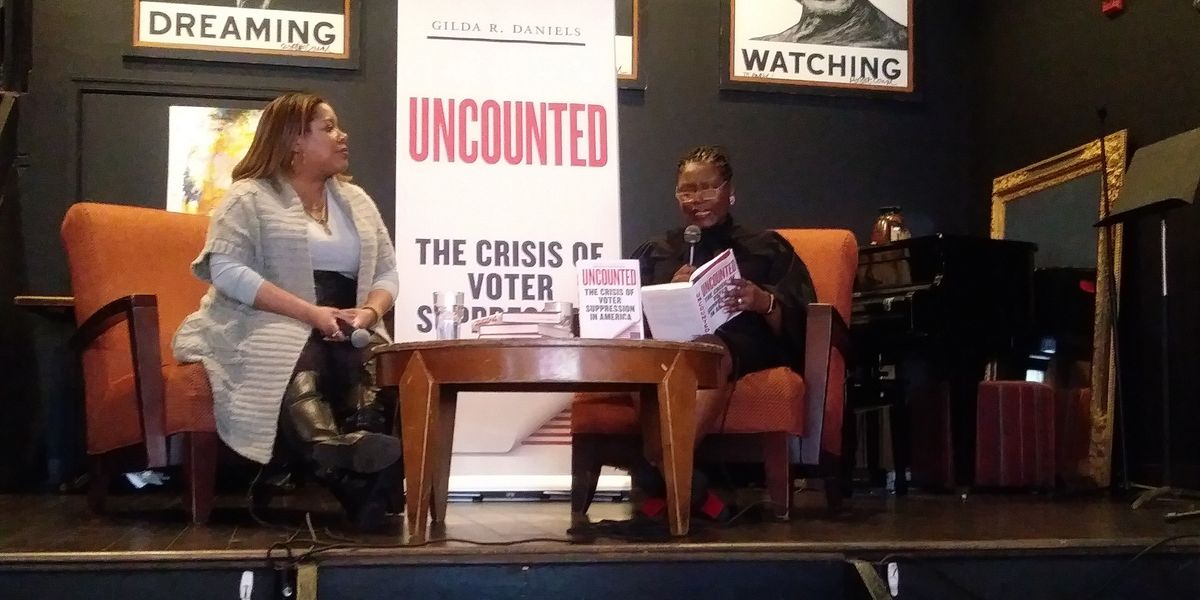 Tristiaña Hinton/The Fulcrum
Gilda R. Daniels has spent almost three decades at the intersection of law and voting rights. Currently litigation director at the Advancement Project, a liberal nonprofit focused on advancing racial justice, she's also interim director of the group's voting rights efforts. A law professor at the University of Baltimore, she was a senior Civil Rights Division official at the Justice Department in both the Bill Clinton and George W. Bush administrations. She's become best known to the general public, though, with this year's publication of "Uncounted: The Crisis of Voter Suppression in America" (NYU Press). Her answers have been slightly edited for clarity.

What's democracy's biggest challenge, in 10 words or less?

Voter fatigue and voter suppression.
---
Describe your very first civic engagement.
My father was the first African-American elected to our parish's police jury, which is a governing body in Louisiana similar to a county commission. He demonstrated public service. His slogan was "A public servant, not a politician."
What was your biggest professional triumph?
Writing "Uncounted: The Crisis of Voter Suppression in America."
And your most disappointing setback?
A miscarriage in 2015.
How does your identity influence the way you go about your work?
As an African-American female who grew up in the South, I view the world through multiple intersections.
Sign up for The Fulcrum newsletter
What's the best advice you've ever been given?
Don't pray and worry.
Create a new flavor for Ben & Jerry's.
Democracy's Destiny: chocolate ice cream, nuts, marshmallow cream and dark chocolate chips.
West Wing or Veep?
I have never watched an episode of Veep.
What's the last thing you do on your phone at night?
Turn it off.
What is your deepest, darkest secret?
I can SANG!