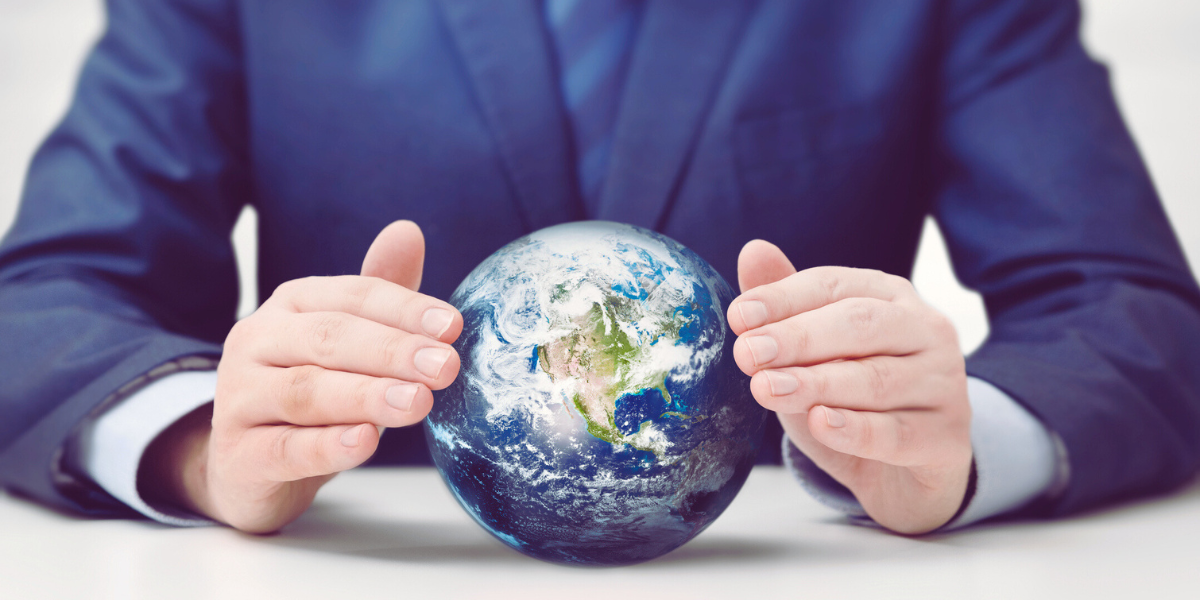 Getty Images
Elizabeth Doty has served as the Director of the Erb Institute's Corporate Political Responsibility Task Force since its launch in 2021. For 30 years, she has helped leading companies implement their business strategies, improve employee engagement and retain customers by aligning across functions and delivering on their commitments. Her book, "The Compromise Trap," was published in the aftermath of the 2008 Financial Crisis. Based on that work, she was recognized as a Top Thought Leader in Trust, and has designed and led executive-level programs for Fortune 500 companies, Stanford Graduate School of Business, Presidio Graduate School and the US Department of Defense.
In the current U.S. political environment, companies face complex, high-stakes decisions related to cultural issues, civic participation, free speech, informed civic discourse, and the rule of law. To consider one ongoing and extreme example, American beer brand Bud Light faced customer backlash and boycotts after a TikTok promotion with a transgender influencer during March Madness, and now Florida Governor Ron DeSantis is threatening a lawsuit against parent company Anheuser-Busch alleging its board of directors neglected responsibilities to shareholders.
According to Jonathan Drimmer, a Partner at Paul Hastings, LLC and a Senior Advisor to Business for Social Responsibility, the fields of business and human rights can provide guidance for company leaders seeking practical ways to reduce risk and act on their responsibilities. Drimmer shared his expertise and thoughts for businesses looking to align their political influence with commitments to values, purpose, sustainability, and stakeholders during a recent Expert Dialogue hosted by the Corporate Political Responsibility Taskforce (CPRT) at the University of Michigan's Erb Institute.
Sign up for The Fulcrum newsletter
During the Expert Dialogue, Drimmer noted the escalating challenges that U.S. business leaders face. "Civic participation of companies right now is at an inflection point," he said. "Should companies speak out on social issues? If so, when and how is that decided? What motivates it? Is it really within the sphere of what a company should be doing or should they be more focused on the prospect of profit maximization?"
Below, find excerpted comments Drimmer shared during the Expert Dialogue, as well as additional information and resources on corporate political responsibility. These comments have been adapted for clarity and brevity.
On the intersection of companies and human rights:
There are certain internationally recognized human rights that apply regardless of who or where you are. Full stop. That is why they're called human rights. It is the state's duty to protect those baseline human rights according to the baseline that is set by international norms and their interpretation.
On a broader level, how governments choose to protect human rights consistent with the UN Guiding Principles on Business and Human Rights involves three pillars. Pillar two focuses on companies and the company's responsibility to respect human rights, while pillar one is dedicated to governments, and pillar three is about remedy. You can influence companies — governments can regulate them. You can have NGO campaigns, you can have shareholder resolutions. There are all of these different tools that can be used to pressure companies to act.
On freedom of expression, misinformation, and the influence on society:
As we think about business and human rights, one of the big questions for companies operating in the U.S. has to do with freedom of expression. We have a First Amendment that does protect individuals' right to free speech. The question is, how can and should that apply to private companies?
The big place where we're seeing this in the business and human rights context has to do with information and misinformation and how that ultimately impacts voter knowledge. If you have knowingly false and provably false information that is being put out about candidates, candidate positions, and issues that are on the ballot — whatever it is — that obviously can have an influence on voters. There's a line where freedom of expression ultimately ends and knowing falsity begins.
Freedom of expression is really quite protective, and importantly so. It's one of the underpinnings of U.S. society. Things that are demonstrably and provably false cross that line into misinformation, but you can do a lot that gets up to that line. And that does skew the political process. When you get to actual false information, you are seeing social media companies intercede and say that doesn't contribute to the marketplace of ideas.
On the First Amendment and companies' responsibilities:
In the United States, when we talk about the right to freedom of expression, we need to remember that the First Amendment applies to governments. Governments can't infringe on freedom of expression. Governments are the ones who may violate First Amendment rights. It doesn't naturally fit for companies. It's not a clean application of the existing regulatory frameworks. The same rules that apply to the government can't always be transposed over to companies.
So when we talk about the guiding principles in business and human rights, government has a duty to protect human rights. Companies have a responsibility to respect human rights. As companies think about this in terms of their human rights obligations, they can come up with reasonable rules to fulfill their responsibility. They may not be the same as government. Part of the challenge is when these things intersect, such as in the case of social media providers, where we are seeing a lot of these issues arise.
On the purview of business around whether and how to get involved in specific political issues:
A lot of what is intimidating companies from speaking out is the anti-ESG movement and potential fear of retribution by politicians. What we're seeing in response is companies continuing to do what they were doing programmatically but just talking about it less. And that's unfortunate. But it's a reflection of where things stand in companies versus the political process.
If you are a company and you want to speak out and have a civic voice on an issue, number one, hopefully it is one that connects to some primary aspect of your business. Maybe it's where you're domiciled. Maybe it's your products or services. But it should be something that isn't just personal to the CEO.
You can't speak out on everything. So you need to pick those things that are most important. If you are going to speak out, you need to figure out what stakeholder groups in your company you are representing on that issue. And you have to understand there may be political consequences and be willing to accept those consequences.
Resources for business leaders seeking resources on whether and when to weigh in on policy issues: Erb Principles for Corporate Political Responsibility. See theCPRT website for additional information and updates.