Christian groups unite to push Golden Rule during the coming campaign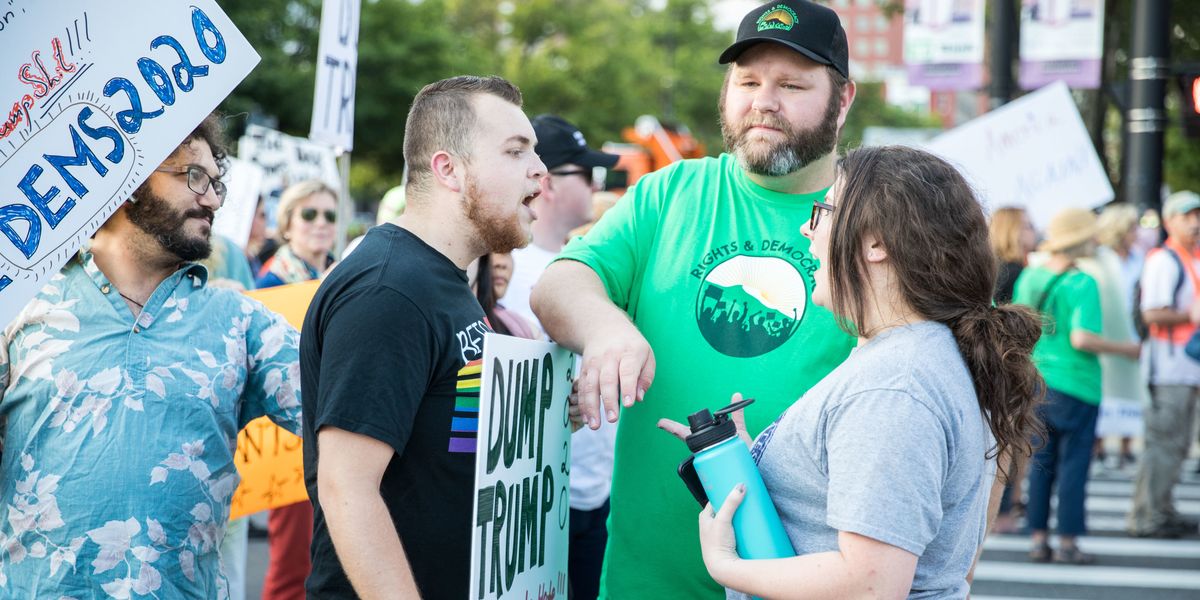 Scott Eisen/Getty Images
Leaders of more than a dozen Christian denominations are turning to one of the most well-known tenets of their faith for the solution to the toxic tone of political discourse in the country.
It's the Golden Rule: Treat someone as you would want to be treated. Love your neighbor as yourself.
Beginning Sunday and ending with the presidential election a year from now, those denominations will conduct a set of activities titled "Golden Rule 2020: A Call for Dignity and Respect in Politics." (More information about the effort and guidance for how to participate is here.)
---
The lack of civility in political debate — from family members around the kitchen table, to neighbors across the backyard fence, all the way up to the members of Congress across the partisan aisle — is often cited as one of the main causes of political gridlock.
Just last week, pollsters at Georgetown University found that voters believe that divisions are so severe that the country is two-thirds of the way to the "edge of civil war."
In response, the Golden Rule 2020 initiative will apply spiritual principles to public life — hoping to make American churches a place where people with opposing outlooks can have civil, constructive conversations about political issues.
Sign up for The Fulcrum newsletter
Theo Brown, a spokesman for the effort, said it grew out of a meeting in May hosted by the National Institute for Civil Discourse. Among the 15 backers of the initiative so far are the the U.S. Conference of Catholic Bishops, the Conservative Baptist Fellowship, the National Association of Evangelicals and Mormon Women for an Ethical Government.
They are calling for their congregations to pray for God's help in bridging ideological divisions and promoting the use of Jesus' teachings, the Golden Rule first among them, in political discussions and campaign activities throughout the coming campaign.
Each denomination will create its own program. Catholics, for example, are likely to hear about Civilize It, a program developed in the Diocese of Cincinnati. The Episcopal Church is offering a civil discourse curriculum for "reflection, consideration and discussion."
While some may see churches as places for avoiding political discussion, Brown sees them as the ideal venue for people to put their faith to work improving discussions about public life.
"Civility has got a bad name," Brown said, with some seeing it as a sign of weakness or an effort to stifle genuine emotion.

Not so, he said. Instead it is a spiritual practice that requires discipline.
"People see this as a way to set up a framework for reconciliation," Brown said.
But how to deal with President Trump, who routinely violates the norms of common courtesy by name calling and other rude behavior?
"You don't become like him; you don't descend into half-truths," Brown said.