A gift to you for Constitution Day: a reader-friendly version of our founding document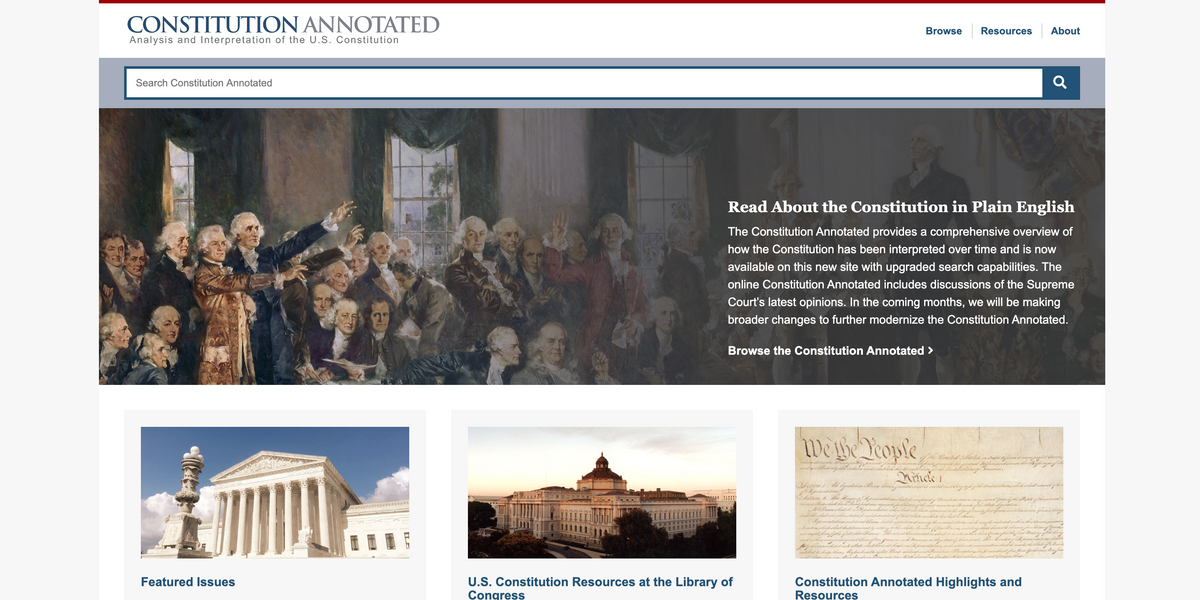 A website launched Monday gives the public access to the government's own searchable, user-friendly annotated version of the Constitution.

The site is the work of the Library of Congress and fulfills a longtime desire of lawmakers, open government advocates and proponents of better civic education. It's launch comes on the eve of the 232nd anniversary of the day the Constitution's drafters signed their work and sent it to the states for ratification.
The resource is known as "Constitution Annotated" because each section is accompanied by both "Plain English" commentary explaining relevant Supreme Court rulings and footnotes for further readings that provide modern context.
The new, public site is similar to that which the Library of Congress has long made available to members of Congress and staff.
---
Daniel Schuman, policy director at Demand Progress, said the new website is a "significant and important change." Previously, the Library of Congress had published a public version as a series of non-updated, non-searchable PDFs as well as through an app — both of which were essentially unusable for academic and general use purposes, Schuman said.
The new website falls short on one request sought by both open government advocates and some lawmakers, including two senators — Ohio Republican Rob Portman and Maine Independent Angus King. Last week, King and Portman wrote a letter to Librarian of Congress Carla Hayden asking for Constitution Annotated's underlying information be made publicly available to download as a structured data file, a request shared by Schuman.
Sign up for The Fulcrum newsletter
The new website currently doesn't allow users to download the underlying data, but an introduction to the page offers hope: "In the coming months, we will be making broader changes to further modernize the Constitution Annotated," the library promises on the new site's home page.