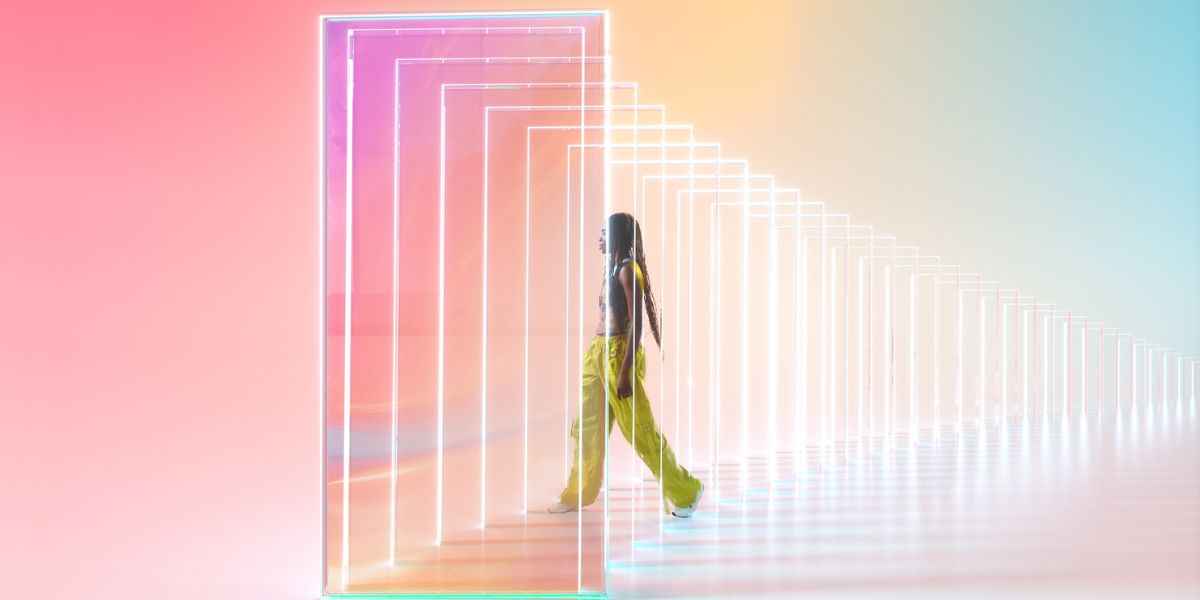 Getty Images
Kevin Frazier is an Assistant Professor at the Crump College of Law at St. Thomas University. He previously clerked for the Montana Supreme Court.
A lot of folks have deeply held opinions about Gen Z. Some say they lack initiative—how else could they spend that much time on TikTok? Some question their maturity—it's not possible to be independent while still being on your parents' phone plan, right? A lot like judges at the Westminster Dog Show, these folks tend to look for flaws rather than opportunities to tap into potential.
I'm about two months in as an assistant professor at the Crump College of Law at St. Thomas University, and in the short time I've spent with students in my Civil Procedure class, it has become clear that Gen Z—like every generation before it—defies generalizations and stereotypes.
Leaders for life. That's the mission at STU—a small Catholic school in Miami Gardens, Florida. The students who come here do so because they know that the scale, scope, and significance of contemporary social ills mean that no one can sit on the sidelines. That's why, STU students are proactively seeking the skills that will allow them to contribute to problem solving today and for decades to come.
Sign up for The Fulcrum newsletter
Of course, I can't speak to the habits and motivations of every student but I can share a few short stories that contest the conception of Gen Z as a bunch of wannabe social media influencers.
At 9am on the first day I held office hours, two students were outside my door. We'd only covered the syllabus and the timeline of litigation at that point, so I had no clue what they planned to discuss. Both quickly filled in the blanks for me — they were building a relationship and demonstrating their commitment to making the most of every educational resource at their disposal.
On the second day of class, I looked at the clock—class didn't start for another five minutes but nearly every student was in their seat, at attention, waiting to learn the skills they plan to use to lead for life.
At the end of the third class, a line of ten students formed to ask follow up questions. These weren't simple "yes or no" inquiries indicative of a student napping rather than note taking—they were thoughtful comments that showed a strong desire to not only understand the material but master it.
You're thinking…so what? That happened when I went to school, too.
That's exactly the point. There's no Sorting Hat placing us in the "right" generation; demographers draw lines in the chronological sand and hope for the best. Every generation has members who struggle, who languish, and who "partake" more than they participate. Focusing on those few distracts us—members of older generations—from the more important task: providing younger individuals with "future proof" skills and inspiring them to tackle challenges rather than cower before them.
Gen Z and every generation that follows will face more perils that require worldwide coordination, collaboration, and communication than any prior generation. Take AI, for example—it presents the perfect storm of risks. Absent the sort of problem solving I mentioned, AI may undermine governments, cause widespread skill atrophy, and unleash a kind of war that not even Hollywood can imagine. Climate change, pandemics, and income inequality carry similar risk profiles.
If you find even one of those risks compelling, then you have a motive for investing in Gen Z rather than interrogating their social media habits and their love of vintage shirts and baggy clothes.
You may have already known all this about many members of Gen Z—that young person down the street perhaps…the one with a drive to learn, a desire to make an impact, and devotion to readying for society in advance of the dire threats looming on the horizon. Let's talk more about that person and the many members of Gen Z just like them. There's not much value in tearing down the generation we need to build up institutions that crumbled on our watch.