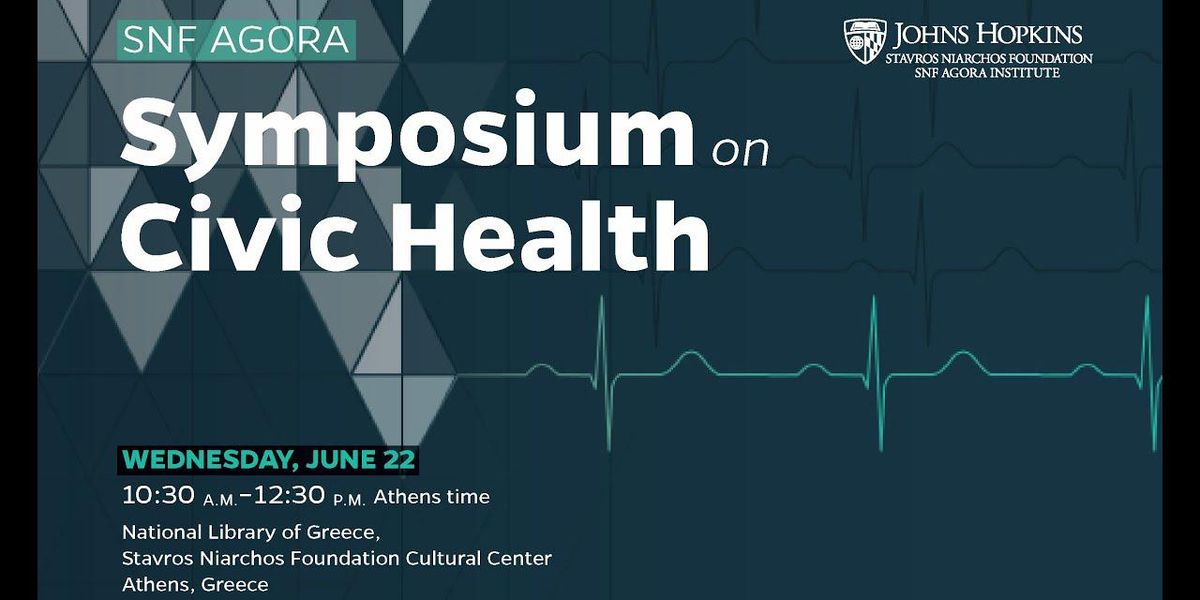 This SNF Agora Symposium on Civic Health Panel Discussion features a wide range of speakers including
Adam Seth Levine is the SNF Agora Institute Associate Professor of Health Policy and Management in the Bloomberg School of Public Health.
Giada Girelli is a senior analyst in the Human Rights and Justice team at Harm Reduction International.
Hahrie Han is the inaugural director of the SNF Agora Institute, the Stavros Niarchos Foundation Professor of Political Science, and faculty director of the P3 Research Lab at Johns Hopkins University.
David Holt became Oklahoma City's 36th mayor in 2018. He is the first Native American mayor of Oklahoma City and was, at the time he took office, the youngest mayor of Oklahoma City since 1923.
Alister Martin is a practicing ER physician and former chief resident at Massachusetts General Hospital.
Sarah Szanton, a nationally renowned researcher, leader, and health equity advocate, is dean of the Johns Hopkins School of Nursing and the Patricia M. Davidson Health Equity and Social Justice Endowed Professor.