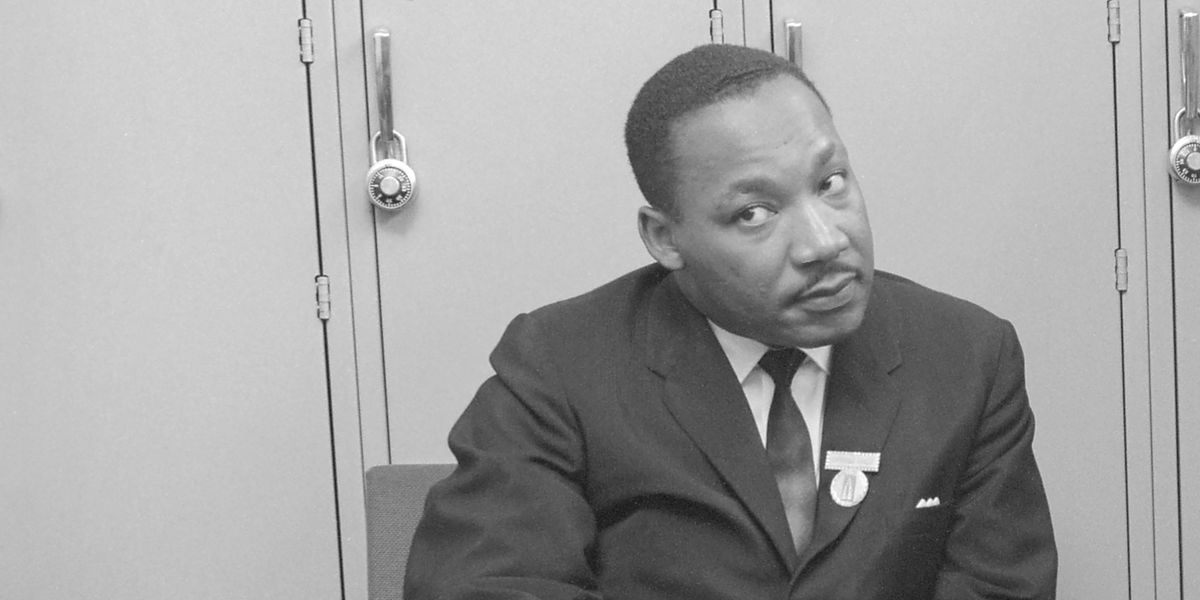 Henryk Archive/Donaldson Collection/Getty Images
As 2022 draws to a close, The Fulcrum has invited leaders of democracy reform organizations to share their hopes and plans for the coming year. This is the seventh in the series.
Gruber is the senior vice president of Open Primaries. He previously worked for the American Civil Liberties Union and several other civil rights organizations.

Independent voters decided nearly every outcome in the midterm elections and sent many "election deniers" packing. Their reward is that 20 million of them – including millions of voters of color – will be shut out of voting in the 2024 presidential primaries. That number could double if efforts to close the primaries accelerate in 2023.
The civil rights community, which has long insisted that ours is a democracy in progress, has always been at the forefront of the fight for justice in the United States. But it has continued to remain silent on the question of full voting rights for independent voters.
Independent voters are now the largest or second largest group of registered voters in almost every state in the country. They are also the fastest growing group of voters. It's an accelerating phenomenon driven by dissatisfaction with partisanship and distrust of status quo institutions. But choosing to distance yourself from Democratic or Republican membership comes with a price tag. In many states, independents are locked out of participating in primaries – public elections paid for by taxpayers and administered by our government. It's systematic voter suppression and exclusion.
Sign up for The Fulcrum newsletter
The ACLU's website states that "voting is the cornerstone of our democracy and the fundamental right upon which all our civil liberties rest. The ACLU works to protect and expand Americans' freedom to vote." That work has, properly, focused on equal voting rights for racial minorities. There is no moral equivalency between being denied the right to vote because of the color of your skin and the choice not to join a political party – but that is no excuse for silence. The denial of the right to vote, for whatever reason, is an attack on our core values of freedom and equality. It's felt painfully by millions of independent voters every primary election.
As the Rev. Martin Luther King Jr. declared in his "Give Us the Ballot" speech in 1957:
So long as I do not firmly and irrevocably possess the right to vote, I do not possess myself. I cannot make up my mind – it is made up for me. I cannot live as a democratic citizen, observing the laws I have helped to enact – I can only submit to the edict of others.
When you alternately ignore, justify or distinguish independent voters as a group not worthy of voting rights protections, you miss entirely King's vision that every citizen has a voice in our democracy.
What's perhaps most peculiar about the silence of the civil rights community with regards to independent voters is how many independent voters are people of color. Forty percent of Asian Americans, 37 percent of Latinos and 30 percent of African Americans are independent. You wouldn't know it from the work of any of the organizations entrusted with protecting these key voting groups. Asian Americans Advancing Justice, Unidos US, the NAACP and others fight every day against efforts that make it harder for minorities to vote; unless, of course, they happen to be independents.
A hundred years ago, in the "white primary cases," the Supreme Court struck down primary elections designed to disenfranchise African Americans in the South. The civil rights community led that effort. In 2023, MAGA elements of the Republican Party in these same states are threatening to close the primaries. If successful it will have a negative impact on all voters, but it will particularly impact African-Americans. As Rep. Joe Neal of the South Carolina legislative black caucus declared back in 2010 after successfully defeating a lawsuit to close the primaries:
The South Carolina federal court has upheld the rights of voters in South Carolina, especially the minority community, to free and unfettered access to the polls. This measure (closed primaries) would have eliminated the ability of hundreds of thousands of African Americans to have a voice in who represents them in many positions of influence in South Carolina.
The civil rights community has ignored this development, despite growing recognition that closed primaries disempower voters of color.
Our country is changing. Voters' relationship to the two parties is in flux. It's simply untenable to continue to shut out millions of independent voters from our elections. It's time for the civil rights community to take this on. Our democracy in progress needs you.